Another coup? Citizens Asked to Defend Themselves as Rebels March on to Major African City
Except very drastic measures are taken, there might just be another coup in the African continent
This time, the nation is Ethiopia where Tigray rebels are currently heading to Addis Ababa, the capital
At the moment, some citizens and even foreigners have started running away from the city over the presence of the rebels
The government of Ethiopia was on Tuesday, November 2, forced to declare a state of emergency over fears that Tigray rebels might take over the capital city, Addis Ababa.
The fear-inspiring presence of the rebels who are said to be marching on to seize the city is said to be chasing both citizens, foreigners, and diplomats from the entire region, Reuters reports.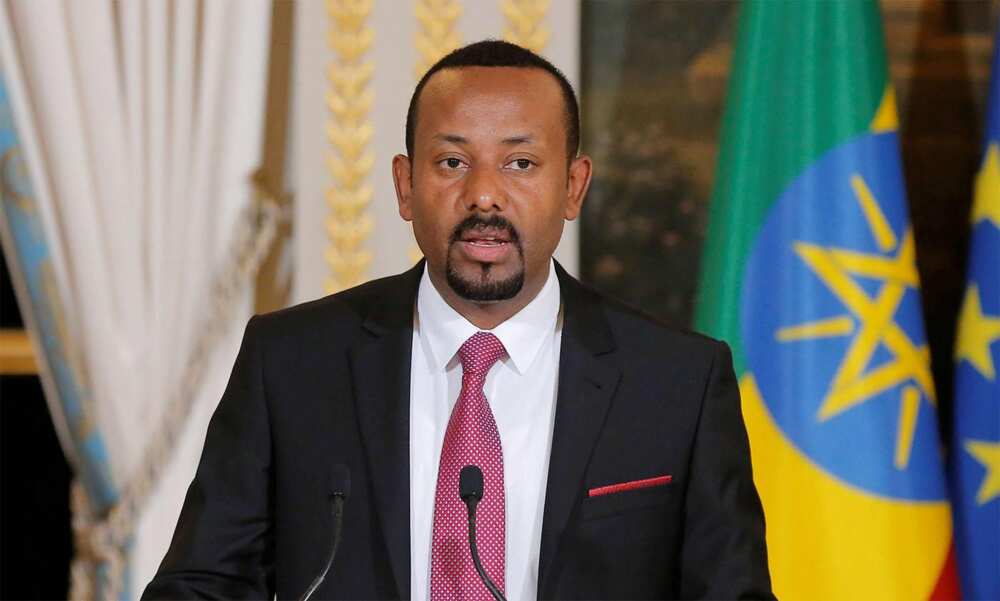 In fact, Prime Minister Abiy Ahmed had urged citizens to take up arms to defend themselves against the Tigray People's Liberation Front (TPLF).
Authorities in Addis Ababa informed residents to register their arms and prepare to defend their neighbourhoods.
Do you have a groundbreaking story you would like us to publish? Please reach us through info@corp.legit.ng!
Speaking on the activities of the rebels, Jeffrey Feltman, the US special envoy for the Horn of Africa, who spoke with BBC said:
"We oppose any TPLF move to Addis or any TPLF move to besiege Addis."
Videos reveal how President Alpha Conde's government was overthrown
Meanwhile, a Guinean Army Colonel, Mamady Doumbouya, had seized control of state television and declared that President Alpha Conde's government had been dissolved and the West African nation's borders closed.
The announcement came after hours of heavy gunfire erupted near the presidential palace.
Legit.ng gathered that after seizing the airwaves, the mutinous Guinean soldiers vowed to restore democracy and gave themselves a name, "The National Committee of Gathering and Development."
A video revealed that the coup was characterised by heavy gunshots around Hotel Kaloum where the now-ousted president was during the attack.
According to the report, Conde's whereabouts were not immediately known as Col. Doumbouya, who spoke to the nation, made no mention of the 83-year-old president, whose popularity has plummeted since he sought a third term last year.
Col. Doumbouya:
"The personalisation of political life is over. We will no longer entrust politics to one man; we will entrust it to the people."
Source: Legit.ng