Obi Cubana Still in EFCC Custody, Passport Seized by Commission
New reports suggest entertainment entrepreneur and billionaire businessman, Obi Cubana is still in EFCC custody
Several media reports had claimed the Anambra-born businessman was released on Tuesday, November 2
A national newspaper, however, reports that Obi Cubana is still being grilled in the commission's office in Abuja
FCT, Abuja - Emerging reports say, popular socialite and businessman, Obinna Iyiegbu, also known as Obi Cubana, is still in the custody of the Economic and Financial Crimes Commission (EFCC).
The businessman was arrested on Monday, November 1 but several reports claimed he was released on Tuesday, November 2.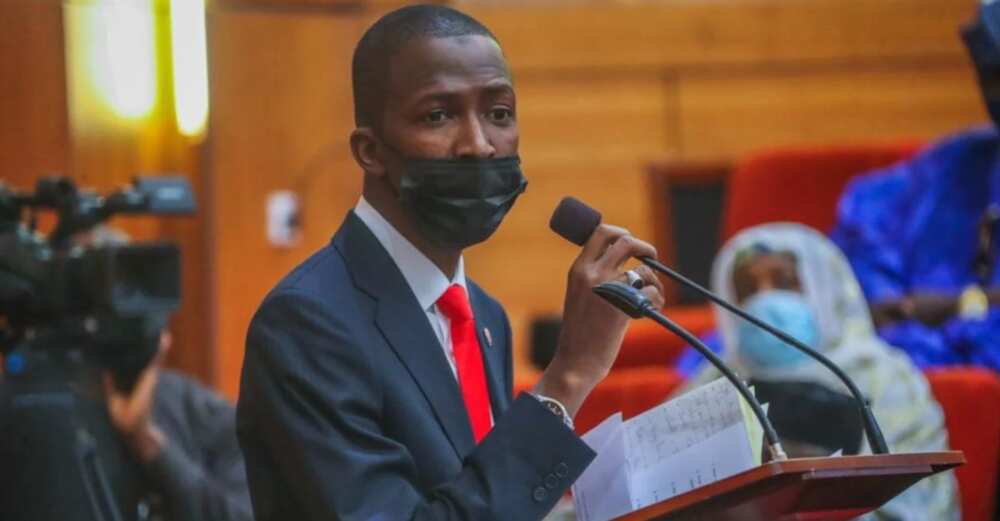 But a report by The Punch newspaper claims the Anambra-born socialite is still in the custody of the commission in Abuja, the Nigerian capital.
The report also revealed that operatives of the EFCC have confiscated the passport of Obi Cubana, who is being held for alleged money laundering and tax fraud.
It was gathered that the seizure of his travel document was to prevent him from leaving the country while under investigation.
A source quoted in the report said:
"Obi Cubana has not been released, he is still having quality sessions with investigators over alleged money laundering running into millions of naira and tax fraud.
"He will be released when he has satisfactorily responded to all questions relating to his involvement in various illegal deals. As part of investigation, his travel document has been temporarily seized pending the conclusion of investigations."
Reports of Obi Cubana's release may have been fuelled by an Instagram post he made on Tuesday, November 2.
The businessman typed his full chieftaincy title with the hashtag #Manoftheyear2021 and wrote:
"I love you all."
EFCC's case against Obi Cubana
Legit.ng had earlier published an explainer on the crimes the EFCC accused Obi Cubana of.
Money Laundering
It is the illegal process of making large amounts of money generated by criminal activity, such as drug trafficking or terrorist funding. The money from the criminal activity is considered dirty, and the process "launders" it to make it look clean.
Tax Fraud
It occurs when an individual or business entity willfully and intentionally falsifies information on a tax return to limit the amount of tax liability. Or, a situation where someone illegally avoids paying taxes is an example of tax fraud.
Deji Adeyanju wades in on Obi Cubana's arrest
Meanwhile, Activist Deji Adeyanju has revealed that he warned the businessman to be careful when he became an object of attention on social media.
He added that his warning made people think that he was jealous, adding that Obi is lucky that he was arrested by EFCC and not the FBI.
Adeyanju further disclosed that Obi Cubana's case is not serious for now, but it could get worse.
Source: Legit.ng