We're From Country Where Graduates Hustle Like Touts, Nigerians Highlight Issues Bothering on Survival
Nigerians have expressed their dissatisfaction over the current economic realities they are faced with in the country
Legit.ng on its official Facebook page asked Nigerians to describe their country, and they highlighted certain issues the country is battling with
Some of the issues bother on electricity, high rate of unemployment, corruption to mention but a few, while expressing worry over recent happenings in the country
A lot of Nigerians are not happy with the current economic realities in the country. This was stated in their description of the country.
Many took to the official Facebook page of Legit.ng to share their view about issues that bother on their existence as citizens.
Some are of the opinion that Nigeria has the largest economy and most populous in Africa yet the country lacks certain willpower in the guarantee of good employment opportunities.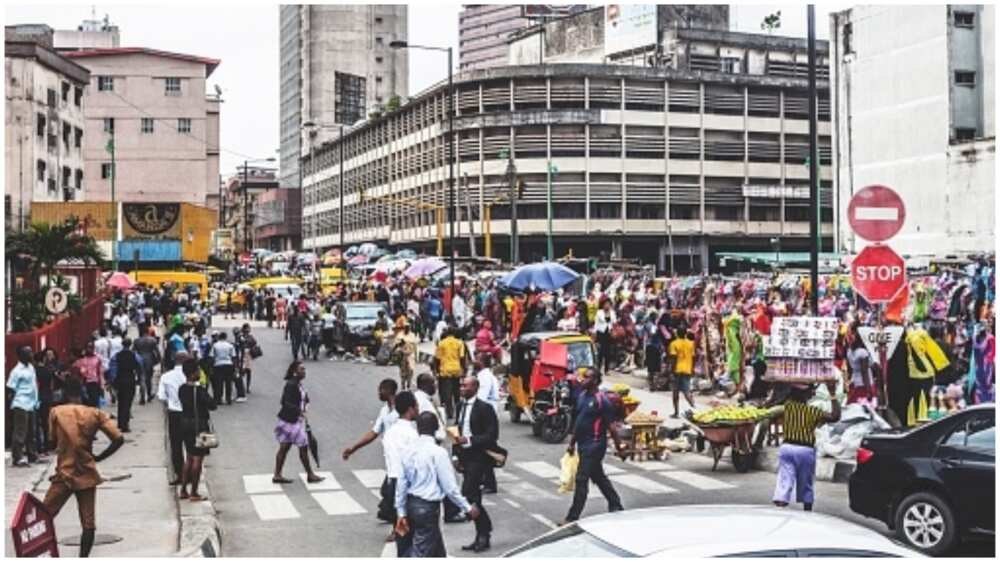 While reacting, some issues that top the list were high rate of unemployment, electricity, corruption, bad roads, and more.
Nigerians react
Basil Osita Ohio Jnr said:
"Am from a country where graduate hustle like a tout."
Precious Gift said:
"I'm from a country where almost 80% of graduates are okada rider (bike rider)."
Ogbor Vernon maintained nothing is working in the country.
He said:
"Am in a country where those in power can't visit their own country hospital, their children can't attend their own country school. in short nothing is working in this country."
Edwin Billy Akpabio said:
"l'm from a country that a minister bra will be costly than some state statutory budget."
Olayinka Alakan Jimoh said:
"I'm from a country that gives other countries electricity but lack the same electricity."
Rotasheen Aniokete said:
"Am from a country where cows are valued more than human lives. What a country!"
According to Bernard Eniyo, Nigeria is a country where human lives are not valued.
He said:
"I am from a country filled with glorified and celebrated cattle and herdsmen.
"I am from a country where cow lives matter."
Another Facebook subscriber, Correct Mugu said there is nothing in Nigeria that is taken seriously, stressing citizens joke about everything.
He said:
"I am from a country where we joke with everything."
For Amaka Mathias, the only stable thing in Nigeria is day and night.
She said:
"I'm from a country where the only stable thing that is constant is day and night."
Eze Eze, another Facebook user said:
"I am from a very blessed country in West Africa with abundant natural resources."
Tukur Ahmed described Nigeria as the only country that the leaders and the ones being led abuse the land and blame it on others, adding that everyone claim to be a saint.
He said:
"Am from a country where the countrymen abuses their own land and put the blame on others. a country where everyone forms Mr Nice man."
Man of the People: Governor Zulum emerges best among counterparts in Legit online poll
Meanwhile, Legit.ng had earlier reported that for many reasons, Professor Babagana Zulum of Borno state on Tuesday, June 22, emerged as the best Nigerian governor according to the voting of citizens on Facebook in a Legit.ng poll.
A lot of Nigerians chose the governor because they see him as a man of integrity who always represents the masses and is said to be willing to sacrifice himself for the good of the people.
Some other persons stated that the Borno governor, who recently spoke with BBC Hausa, has delivered on his campaign promises, especially in terms of prompt payment of salaries, while others noted that he is hardworking.
Source: Legit.ng