Why We Are Happy Saudi Government Relaxed COVID-19 Restriction on the two Holy Mosques– NAHCON Commissioner
Musa Sadiq Oniyesaneyene is the federal commissioner representing the south-south region of Nigeria on the National Hajj Commission of Nigeria (NAHCON).
In this interview with Legit.ng, Imam Musa spoke on the relaxation of COVID-19 restrictions by the Saudi government on the Two Holy Mosques; Makkah and Madina. He also shed more light on some other issues.
There was news recently that the Saudi Arabia government has relaxed its COVID-19 restrictions that have been in place for more than a year and a half now. How did you receive this news?
First of all, I think I have to speak on my commission's responsibility given to them by the federal government. Yes, our duty is to provide efficient and effective services to pilgrims in Nigeria. And not only that, I think we are the giant of Africa in coordinating the activity between pilgrims in Nigeria to Jedda.
When we got the news of relaxing the restrictions, we were happy and I think the majority of Nigeria Muslims are also happy. This is because; the restriction has deprived them of performing their religious right.
They were all happy because, for two years now, you are aware even the non-Muslim are also aware that we are deprived of performing our own rights as a must be by not going to the holy land due to COVID-19 and then it got the world.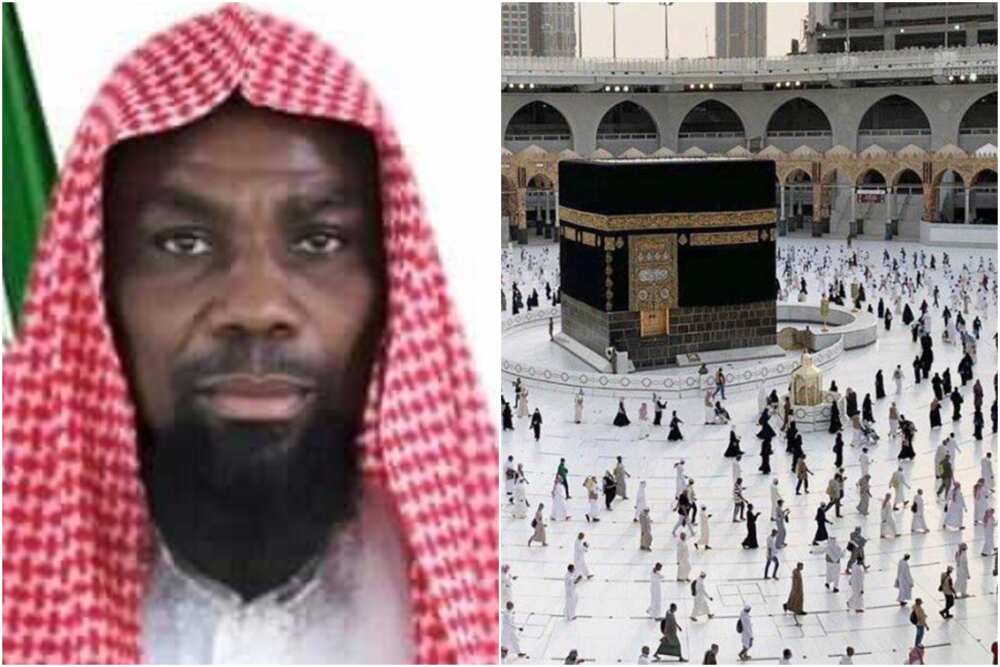 PAY ATTENTION: Install our latest app for Android, read best news on Nigeria's #1 news app
Is it a right on every Muslim that wishes to perform?
Yes, let me correct that. One, it is not compulsory for everybody but I will speak on that maybe later. When people feel it is their right in the state where the government pays a huge amount of money to sponsor it. Is it for only those who can afford it? You don't need to borrow money to go to Hajj. You don't need to kill to make sure you get money because you want to perform hajj. The intentions matter a lot when you have the intention of going even though you didn't go in your lifetime provided.
Does this mean they will be Hajj next year?
They should be and they are going to be because of relaxing the restriction in the Saudi. I think when the thing is open now because they said the full capacity of pilgrims can be allowed into the holy land now.
So, I think we are going to perform hajj. Let me tell you again, I will draw your attention to some issues. I went last two months for my official assignment in Saudi, and I witnessed some things that happened. I didn't blame anybody. It is because of what the COVID-19 part damage that happened in the holy land.
That was why they put those restrictions. I go through some difficulties, but I have it in good faith. But now, if there's any difficulty of such issue, which my chairman equally raised on the commissioner that went, if any of these difficulties, we can request for proper action to be taken when we go.
I spent seven days for an official assignment in the Saudi to go and do some jobs there. But I was restricted in Medina for two days in just one day. Then I came back the next day. So I think by now those kinds of restrictions will not be there before going to Makkah before it took me in the morning after I finished my certificate to make sure you register.
And when you come back to Nigeria within seven days, they will call you within which you put their number close to your location to go and do the NCDC and it still requires money.
But unlike this one, the Saudi government has realized it will not affect the intending pilgrims because we spend a lot of money to do all of this. And I don't think it will happen again. So this is my little observation of what happened some months back, and I strongly believe it is the destiny of Allah, which all Muslims must accept.
If you as a national commissioner, a federal commissioner who is a well-known federal government official, faced these difficulties, will Nigerians be assured that this year you won't witness the same thing?
As I speak to you. When I came back two months ago, a lot of people have gone on Umrah. So it will be easy for people who want to go between now and December. And when we traveled to Saudi, I'm telling you, during that time, nobody was allowed to go and perform Umrah in Africa but they allowed Nigeria, this is a privilege and opportunity.
Source: Legit.ng