Emma Appleton bio: Top facts about the actress
Emma Appleton is an English model and actress who is popularly known for her role in Netflix's television series The Witcher. She was born and raised in the small town of Witney, Oxfordshire, England.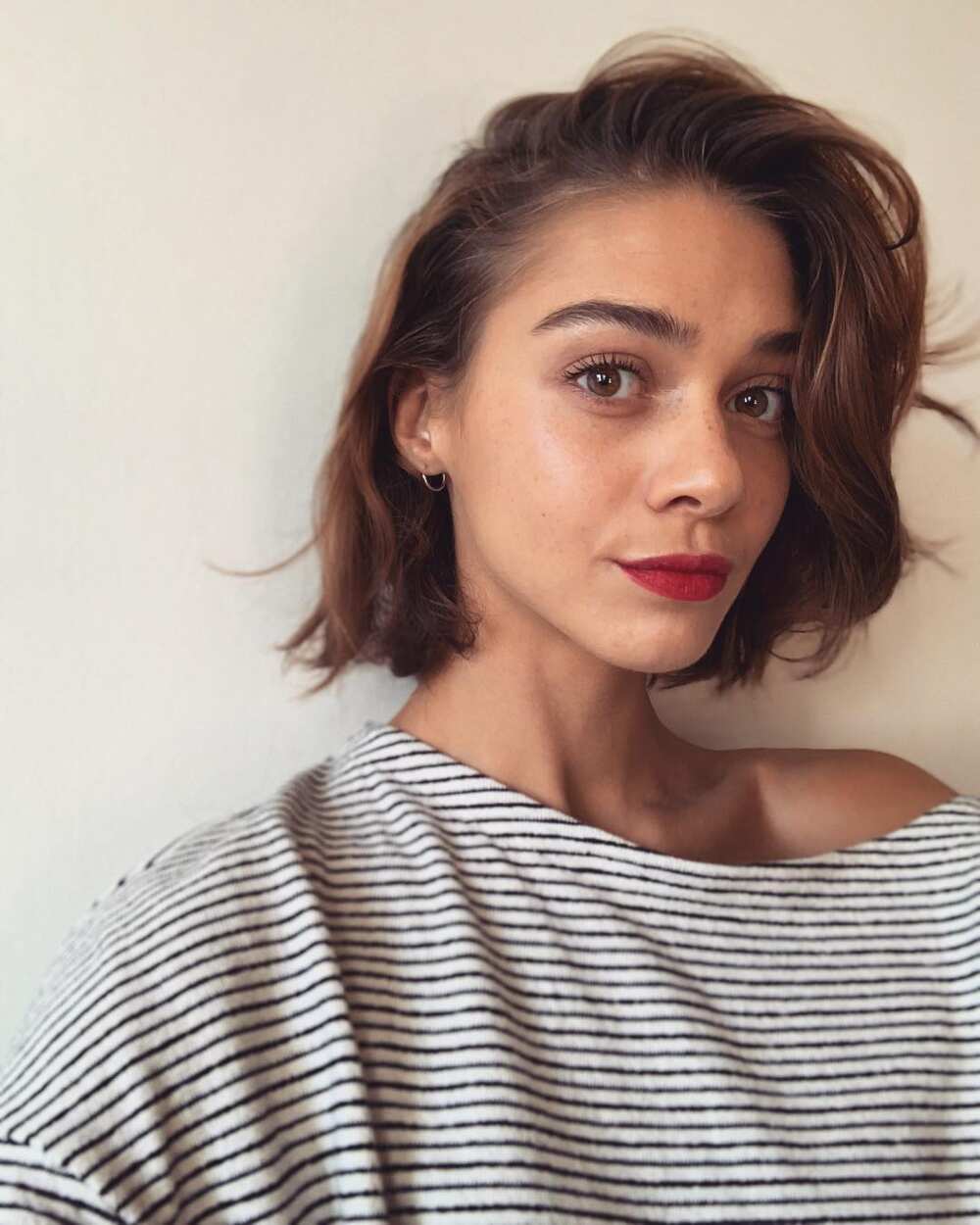 Emma Jill Appleton is 5 ft 9 in (180cm) tall and she weighs 62 kilograms. She enjoys reading books and artwork. Her favorite food is Italian cuisine, and her favorite color is black. The actress is an alumna of West Witney Primary School and Wood Green School.
7 things you should know about Emma Appleton
Here are some quick and exciting facts about the stunning actress
1. Emma began her career journey as a model
Appleton began modeling as a teenager. She was a hairstyle model. The role was fun for her so she decided to send applications to local modeling agencies. One of them said yes and this was the beginning of something amazing for her.
Emma worked with brands such as Rimmel, Fred Perry, Toni & Guy, and Goldwell. Emma later worked with Converse.
She also featured in magazines such as Huf and Spindle. She has confessed that she loves modeling because it takes her out of isolation.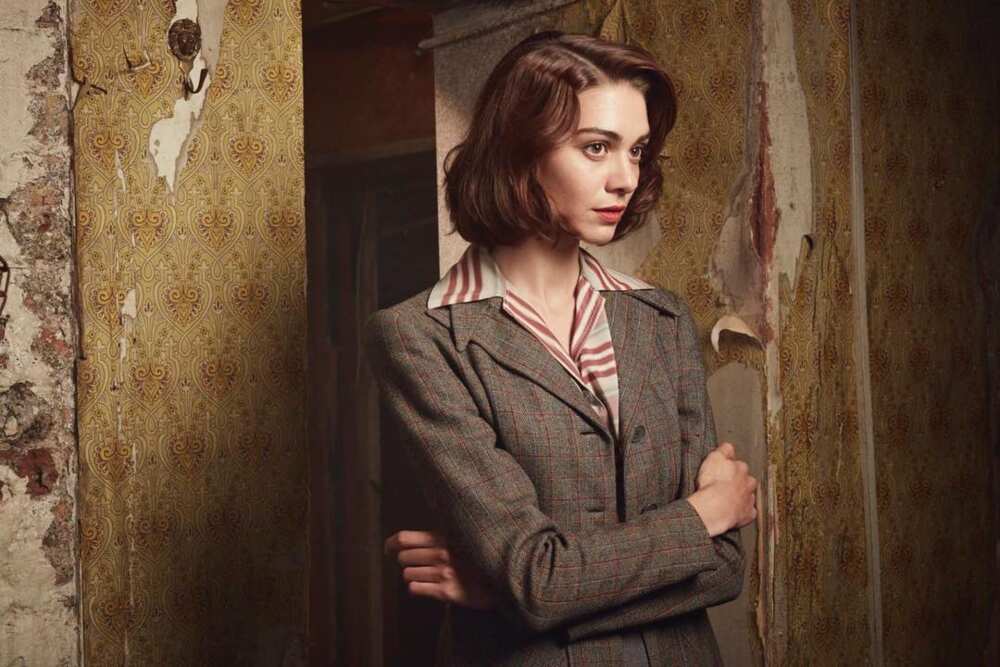 2. She is a successful actress
Apart from modeling, Emma finds joy when she is acting as someone else. As a child, she enjoyed drama class. Out of everything she had to learn, acting caught her interest the most.
So, what has Emma Appleton been in? She acted in her first film, Dreamland, in 2016. Other Emma Appleton movies include The Nun and The Drink.
The TV series she has featured in include; Grantchester, Clique, Traitors, The End of the F***ing World, Genius and The Witcher.
3. Emma's character onThe Witcher
Emma is the actress who plays Renfri inThe Witcher. She appeared in the first and eighth episodes where she portrayed a princess and the daughter to Fredafalk. Her father was the Duke of Creyden, and her stepmother was Aridea.
Aridea hired a sorcerer to look into the fate of her stepdaughter. The sorcerer Stregobor believed that Renfri was one of several girls who were doomed because they were born under "The Curse of the Black Sun."
Renfri Witcher actress was taken out to the forest to be killed under sorcerer Stregobor's orders. She fought her attacker, killed him and escaped.
She spent her life homeless, stealing and swindling others for food and shelter. Eventually, she became a skilled fighter and moved from one city to the next with a band of gnomes.
In her travels, The Witcher Renfri encountered the sorcerer. She tried to attack him but he used a powerful curse to turn her into stone and buried her in a cave.
Luckily, a prince from a faraway kingdom paid a hefty sum to reverse this curse and took Renfri home with him. She escaped and continued to look for revenge against the sorcerer.
Geralt of Rivia crossed paths with Renfri in the city of Blaviken just as she was about to reach the sorcerer's castle and get her revenge. The two fought and Renfri Witcher died. Geralt was forever known as "Butcher of Blaviken" due to this duel.
Emma Appleton Witcher character was a more savage version of Snow White. She wore her straw-colored locks unevenly cut just below her ears.
Although she wore princess-like underpants, which were made of batiste, there was nothing gentle about her character. She had a viper-like personality and was very aggressive.
The Renfri actress won hearts through her acting and fighting skills. She went through a lot of training before she played this role.
4. Emma Appleton's hobbies and interests
She describes herself as a homebody who loves spending time with her dog and taking him for long silent walks in London parks. Emma also enjoys going out with friends for meals, be it breakfast, lunch or supper.
Emma places her parents on the highest pedestal since they were always with her while she was growing up, and she even has several tattoos in honor of her mom and dad. Her mom played a crucial role in her career.
5. Emma has great fashion sense
Appleton has medium-length tanned hair and hazel eyes which are highlighted by her straight fringe. Her style icon is David Bowie due to his versatility.
In February 2019, she wowed the crowd at the British Film Institute (BFI) in a stylish long dark Gucci dress that had three turquoise-blue shiny bows at the front. Calling Emma Appleton hot is an understatement - she is a model after all.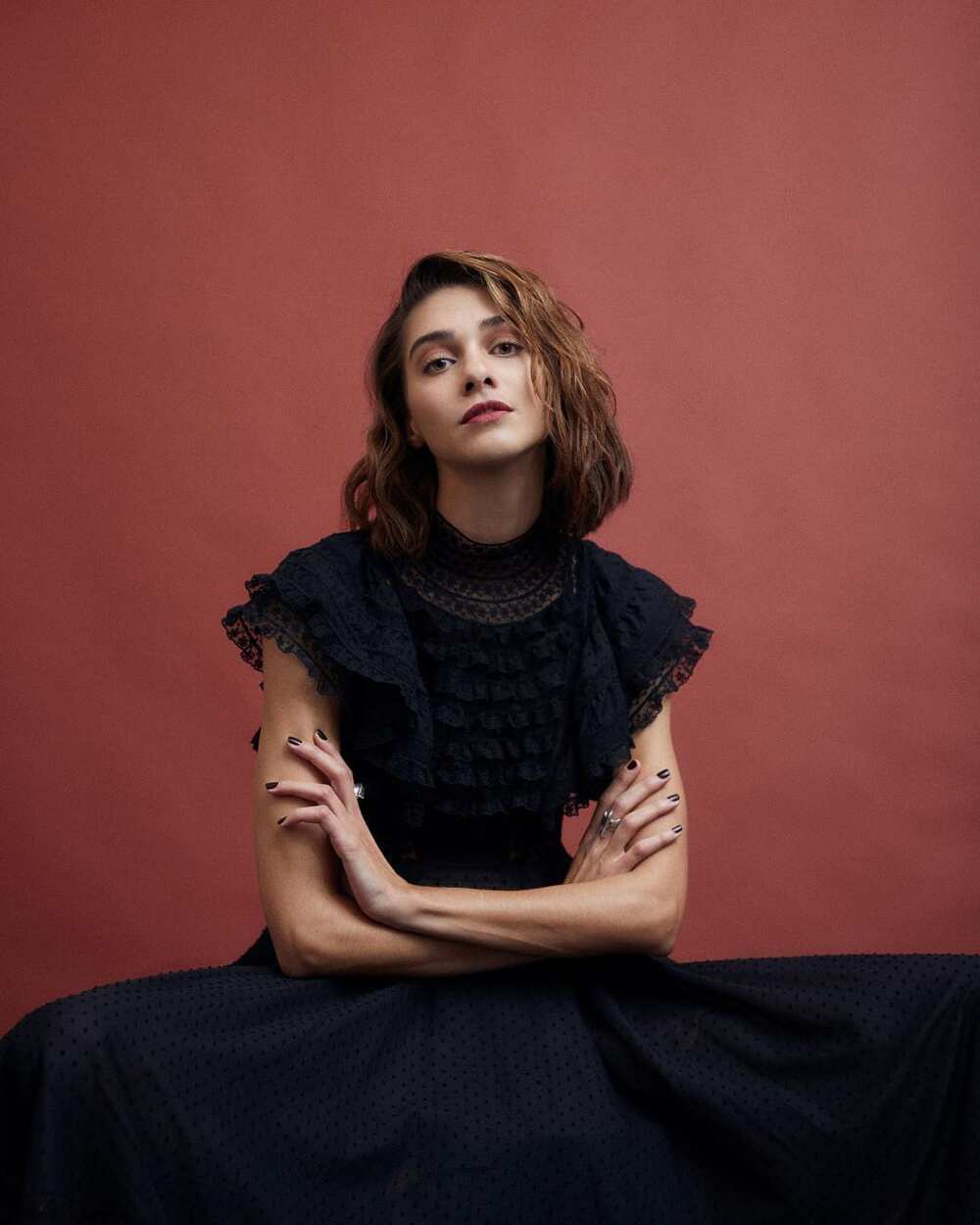 6. Each of her tattoos has a special meaning to her
Some of Emma's tattoos are in honor of her parents since they were always with her as she grew up. She has a diamond tattoo on her wrist that she got when she was 17. It reminds her of a special moment in her life and tells a story.
The second one is on her rib, and it is a saying from her mom that she holds dear. It says, "this too shall pass." The third tattoo, which is a gun, is also on her rib and is a tribute to her dad since they loved playing with toy guns in her childhood. She has four more tattoos on different parts of her body.
7. The beauty has had her fair share of controversies
Back in 2014, Appleton was offered a photoshoot by renowned photographer Terry Richardson. Terry promised that he would book her a Vogue shoot in New York, on condition that she slept with him.
She posted the screenshot of the conversation on Twitter but later deleted it. The photographer, who had previously faced several allegations of misconduct, had a tough time explaining himself.
Emma Appleton has a career that seems to be on the rise. With her amazing talent and enthusiasm for acting, fans can only hope to see more of her.
Source: Legit.ng