Collaborative Efforts Panacea for National Peace, Security in Nigeria, Says Udom Emmanuel
Governor Udom Emmanuel has expressed concerns concerning the future of Nigeria due to escalating violence across the country
Speaking at a dialogue retreat in the US, the governor called for collaborative efforts in addressing the issues of insecurity
The strategic retreat was organised by the Global Peace Foundation in collaboration with Vision Africa.
Virginia - Akwa Ibom state governor, Mr. Udom Emmanuel has advocated collaborative efforts beyond notable differences as the much-needed panacea to advance and achieve sustainable peace, social cohesion, and hope in Nigeria.
The governor stated this at the Inclusive Security Dialogue Retreat at the Airlie Conference Center, Warrenton, Virginia, United States of America.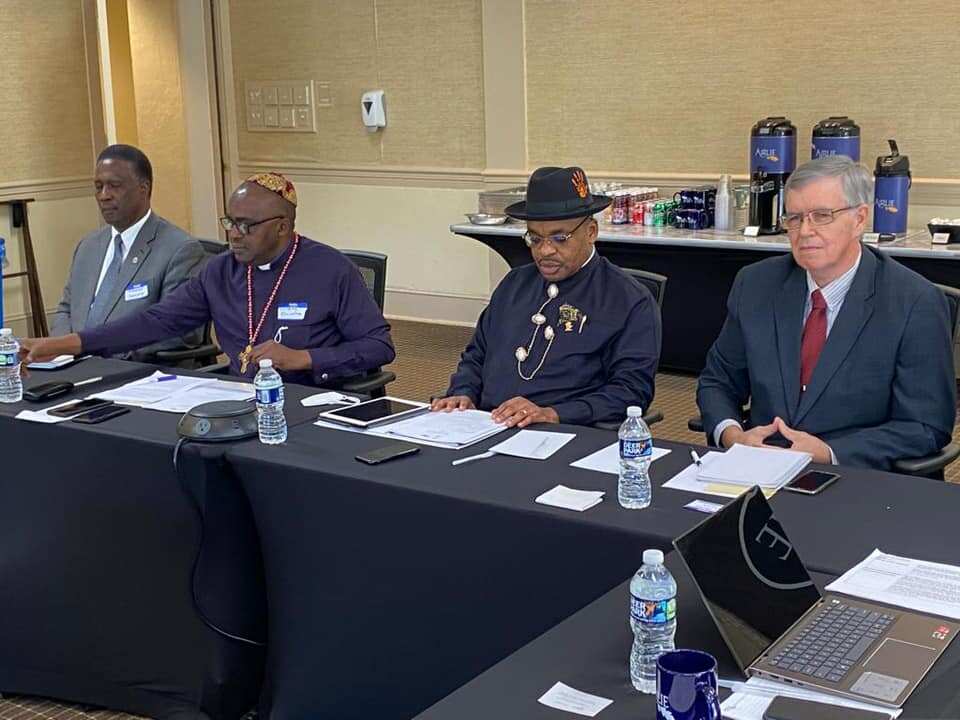 Legit.ng gathered that the event was organised by the Global Peace Foundation in collaboration with Vision Africa.
He said the current reality in Nigeria is one that urgently seeks leadership with the moral authority to navigate the country out of the muddy waters of self-destruction and disintegration.
Governor Emmanuel was one of the few key influencers selected for the strategy meeting who spoke on "INCLUSIVE SECURITY DIALOGUE - UNBUNDLING THE BARRIERS."
He said since the government has been variously accused of politics of parochial interest and tyrannical agenda, it becomes difficult for it to adequately act as an arbiter for conflict resolution and genuine peace.
He expressed worry, saying:
"Nigeria is facing an existential challenge nurtured by the narrow identities of politics, ethnicity, wrong interpretation of religion, and corruption, exacerbated by economic deprivations, violent extremism, and the rise of ethnic militia groups."
Governor Emmanuel maintained that the retreat was going to afford stakeholders the opportunity to meet and transparently address critical issues and seek lasting solutions to the grave challenges facing Nigeria.
Udom Emmanuel, Symbol of Peace, Unity, Justice, Says Lawan
Meanwhile, the President of the Nigerian Senate, Dr. Ahmed Ibrahim Lawan has described Governor Emmanuel as Nigeria's true symbol of peace unity, justice, and progress.
According to Dr. Lawan, Akwa Ibom is blessed to have Emmanuel as the governor at a time like this, adding that the federal government has noted the governor's sincerity of purpose and commitment to the economic development of the state.
Speaking on Tuesday, October 5 at Ikot Ekpene while performing the inauguration of the 25km Uyo-Ikot Ekpene road completed by the Emmanuel-led administration, the Senate President said he was marveled at the development strides recorded in the state.
Source: Legit.ng