"I Use God Beg Una": Anita Joseph Expresses Disinterest in This Year's BBTitans, Focuses on the 2023 Elections
Nigerian Nollywood actress Anita Joseph has stated her stance about the current Big Brother Titans show
The vibrant social media influencer noted that nobody should get her involved with anything that has to do with the reality show taking place in SA
Anita went on to urge Nigerians to try and stay focused amidst all the events going on in the country to enable them to focus on the upcoming 2023 elections
Trendy Nollywood actress Anita Joseph has openly declared that she is not interested in any Big Brother show whatsoever.
The movie star further begged Nigerians to try and stay focused on the upcoming 2023 elections.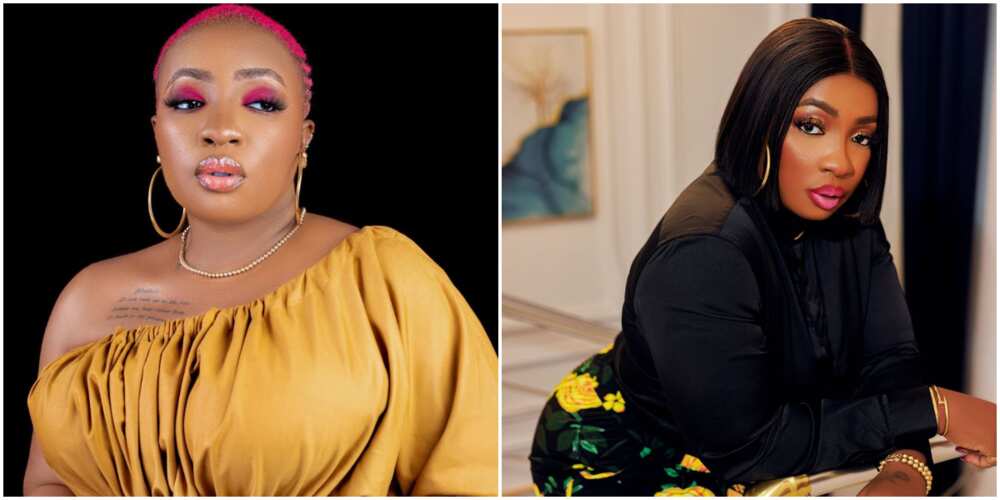 She stated that if Nigerians do not get it right this time, the country will remain in a vicious cycle. Anita also declared Peter Obi as her presidential candidate.
In Anita's words:
"I use God beg Una I'm not interested in this year BBN inugo. It's election time let's get it right ,if not it will be another 8years of Turmoil. Ina Alu government Ana ekpolu, Hardship, Pain. Suffering, Corruption e plenty I'm OBIDIENT what are you? Shallom in the highest. "
Look at Anita Joseph's post below:
Social media users react to Anita Joseph's words
erugo_blessing:
"The narrative of our beloved country is about changing……Oh Lord let's get it right this time. "
the_bitchic:
"This Year's election is of utmost importance and must be faced squarely without unnecessary distractions, am Obidient. "
conyendi:
"Now this is what it should be!! You took your stand with your full chest! ❤️❤️"
nasaskincarebeautyservices:
"Even the Bible made it clear that every child of God need to be very obedient."
uzopearl:
"The way I scroll past any post or video of that BBN eeh! Lord have mercy I don't want the distraction cha cha! We must get it right this time."
aify_dagreat:
"I've always known that Anita is a serious minded and focused individual. You see this one you said, you just made my respect for you reach the top heavens. I'm extremely obidient! We can't be distracted. Nkea a workuro for dem ma cha."
ckegee:
"Weldone ma, you did well for stating out your priorities,no be everything we go take joke,something like election that will determine our future and future generations is no joke,ma I commot cap for you today,my level of respect for you has just top the highest level,thank you ma.❤️❤️❤️"
Anita Joseph trolled over skimpy skirt worn to greet Peter Obi
Anita Joseph was chastised for her choice of attire during a brief meeting with Peter Obi.
The actress posted a video on her Instagram page that prompted many comments about her attire.
Anita, on the other hand, made a point of confronting the trolls while emphasising that there was nothing wrong with what she wore.
Source: Legit.ng