Naira Marley Fraud Case: Several Credit Card Numbers Were Extracted From Rapper's Phone, EFCC Witness
New updates have surfaced in the ongoing internet fraud case against Nigerian rap musician Naira Marley
An EFCC second persecution witness, Augustine Anosike, recently disclosed that credit card numbers were found on the rap star's mobile device
Anosike equally disclosed that a total of 977 Short Message Service (SMS) and 1,433 chat messages were found on the iPhone
Nigerian rapper Azeez Fashola aka Naira Marley is still in the middle of an ongoing internet fraud case with the Economic Financial Crimes Commission (EFCC).
In a fresh update on the case, a second prosecution witness, Augustine Anosike, on Tuesday, October 27, gave his testimony in the case involving the indigenous rap star before Justice Nicholas Oweibo of the Federal High Court sitting in Ikoyi, Lagos, Channels TV reports.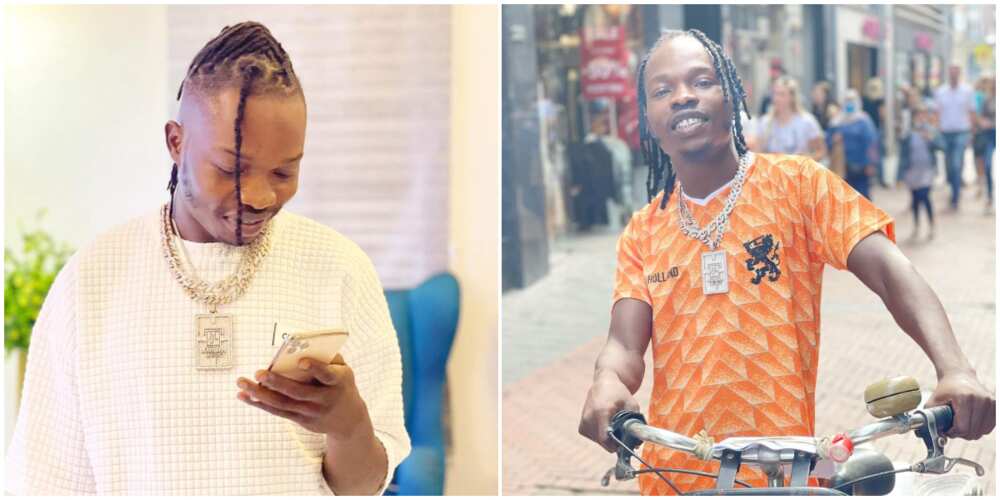 What was found on Naira Marley's phone
The witness, a forensic expert with the anti-graft agency disclosed that several credit card numbers were found while analyzing the content of Naria Marley's mobile device. Anosike said a total of 2,410 messages were found on the defendant's mobile phone.
According to Premium Times, Anosike told the judge that a total of 977 Short Message Service (SMS) and 1433 chat messages were discovered on the analysed device belonging to the Soapy crooner. He added that there were also seven pending status update messages.
Anosike equally told the court that on November 26, 2018, there was an outgoing message registered at about 3.32 p.m. with a credit card number 5264711020433662.
In addition, Anosike said:
"On December 11, 2018, there was an incoming message to the defendant's device which read 'Your One Time Passcode (OTP) to verify your mobile number is 248716."
The witness also pointed out another message from a sender identified as Hiya Bayi to a recipient named Raze on the same day. Anosike said the message contained another credit card number.
Reeling out more evidence against Naira Marley, Anosike told the court about another incoming message on the device which was registered at 10:16 pm on December 12, 2018.
Anosike also read out a plethora of other credit card numbers sent on different dates and times, as well as OTP codes sent.
Case adjourned
After the witness gave his testimony, the prosecution counsel, Rotimi Oyedepo, informed the court that all analysed texts content had been made available on a Compact Disc (CD), adding that only portions relevant to the case were printed out.
Oyedepo then asked both the court and the defence counsel, Olalekan Ojo, if a projector could be brought in to play the CD in the open court or not.
Both the court and defense counsel had no objection to his request. The case was adjourned until October 27, for projection of the CD.
Don't wait for things to be perfect before enjoying life, Naira Marley
Some months ago, Legit.ng reported that Naira Marley took time to make his fans realise that there's more to life than waiting for the period one would no longer be bothered.
The music star known to always be full of life is of the opinion that life should be enjoyed at any given time.
Naira Marley was spotted posing with a newspaper vendor's bicycle and appeared relaxed at the time.
Source: Legit.ng