Breaking Boundaries: Bae Yujin, The First Female Korean-Nigerian Star Paving the Way in Asian Country
Bae Yujin is a girl who has achieved a groundbreaking feat by becoming the first female Korean-Nigerian model in South Korea
Her remarkable journey challenges traditional beauty standards and breaks barriers in the Asian country's fashion industry
Bae Yujin's trailblazing presence has sparked mixed reactions, as many people think she does not identify with her Nigerian side
Nigerians have reacted to a trending video of a Korean-Nigerian young lady making a name for herself in the Asian modelling industry.
Identified as Bae Yujin, the biracial beauty is reportedly the first female Korean-Nigerian model in South Korea.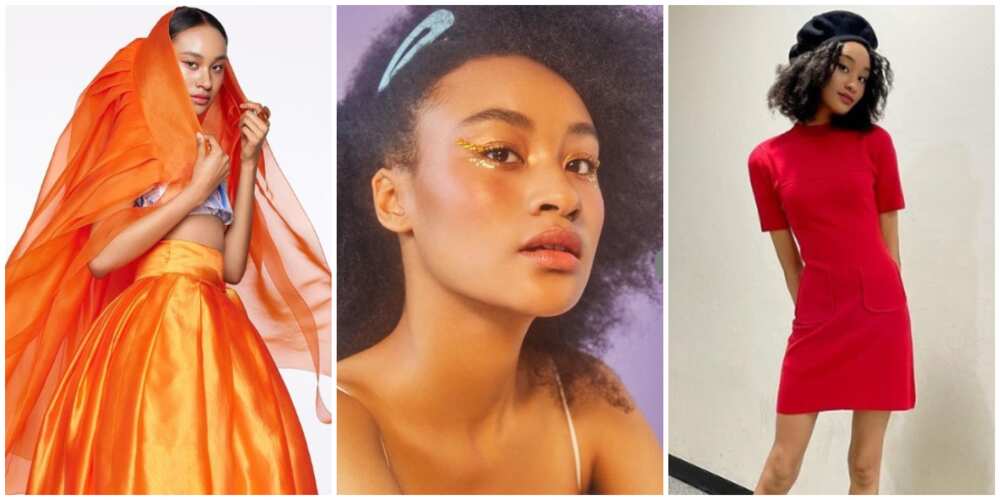 In a video posted by Kaila Yu, a US-based Asian journalist, Yujin is said to have been born in Greece but moved to South Korea when she was very young.
The model, who has been featured on the cover of the country's Vogue and GQ magazines, was born to a Nigerian father and a Korean mother.
Yujin is reported to also be an actress and is said to be good friends with another successful male Nigerian-Korean model identified as Han Hyun-min.
Netizens react to news of first female Korean-Nigerian model
While some applauded the young model, others had mixed feelings about her not identifying with her Nigerian side.
For starters, Yujin has no Nigerian name on her Instagram page, no photos of her dad - just a couple of photos with her mum - and has 'KR' in her bio, which is short for Korea.
Check out some comments below:
cleopatra_dean_:
"They don't identify or want anything to do with the Nigerian blood, she has just Korean flag on her bio, we as Africans and Nigerians need to stop embracing people who do not embrace us (their heritage)."
phat_dhee:
"Nigerians! Best in leaving our country to go and dominate elsewhere Go Nigeria!!!"
oi_eerised:
"It seems that bi-racial children in Korea (especially those of African decent) don't tend to have an African name and only have a Korean one. I'm not sure if this is because their mother's are Korean and they want to pass on a Korean name but also, they seem to have no real connection with their non-Korean heritage."
djen_diabate:
"She's not black .Korea's first mulatto model. It's not difficult to see so why does it have to be controversial in the speech. She is mixed race and that's perfectly fine."
peris.kagiri:
"She's not the first black female model She's the first Black/Korean female model. Let's just not erase the fact that there have been black female models () in Korea before she made her debut."
drealmampari:
"Nice but absolutely no Nigerian name… even the male model.I wonder why?"
thaisugar85:
"It calls biracial, she is mixed. Why she can't be both Korean and Nigerian?"
"lx.kitty.xl:
She's not black she's biracial. Making her not the first black Korean model, furthermore she doesn't embrace her Nigerian side at all. This post is extremely misleading. If you're black/Nigerian and you choose to still support her that's completely your business, but as for me I can't support someone who'd never support me. She gives off I'm-only-black-until-i-no-longer-need-black-support vibes. And I'm not here for it."
Elizabeth Sweetheart: Meet remarkable elderly lady whose obsession with green has spanned over 20 years
In a world where fashion trends come and go, one woman has remained steadfastly devoted to a single colour for over two decades.
Meet Elizabeth Sweetheart, an elderly lady whose love affair with the colour green knows no bounds. From her clothing choices to her home decor, and even her hair, Elizabeth has painted her world in various shades of green.
Unwavering in her commitment, she hasn't worn any other colour for over 20 years, since she embarked on this chromatic journey.
Source: Legit.ng