"Their Father": Yul Edochie & Judy Austin Goof Around With Rexxie's Hit Abracadabra, Video Sparks Reactions
Nigerian superstar actor Yul Edochie and his second wife, Judy Austin, were at it again with a new video shared on his verified social media account
The controversial Nollywood lovebirds displayed a rare moment as they gave netizens a new topic to deliberate on
In the sensational video, the blinded love duo sparked reactions as they vibed to Rexxie's hit song Abracadabra featuring Wizkid
Nollywood star Yul Edochie and his second wife, Judy Austin, have continued displaying all forms of antics online, regardless of what naysayers say.
In a recent video shared on Yul Edochie's personal social media account, the two engrossed lovebirds were seen goofing around as they went for a ride.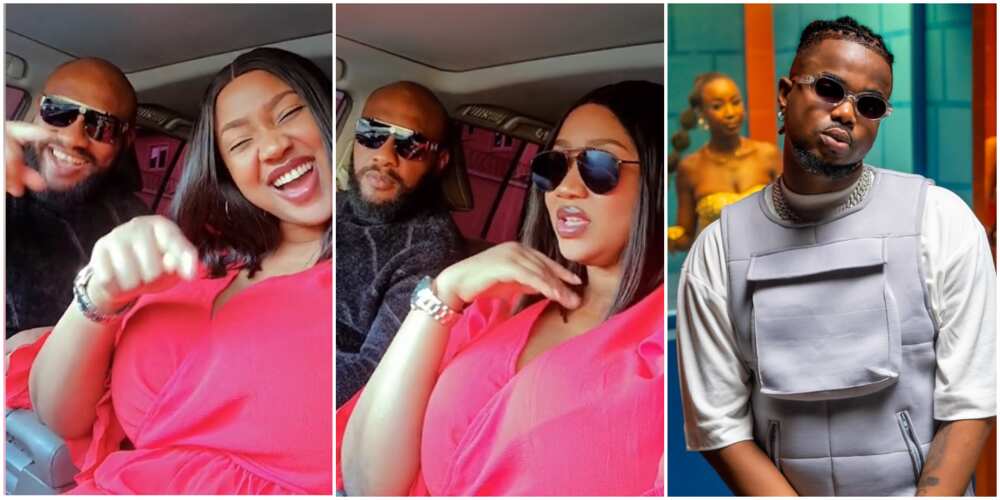 The actor could be seen driving as his Ijele nwanyi, Judy, captured their fun moment with her phone's front camera.
The duo vibed to Rexxie's Abracadabra featuring Wizkid, Naira Marley, and Skibii as they sang along to the lyrics they knew without the song playing in the background.
Watch their video below
Nigerians react to Yul Edochie's video
Yul and Judy's emphasis on the lyrics "your father" in Rexxie's song led to divided reactions from netizens.
Sekyen Kop:
"I used to admire May and Yul but Judy and Yul are a better match..May shouldn't look back please.. Yul has found his missing rib."
Hindu General:
"Good morning haters! Look, your opinions here are as useless as your jealous selves.So think about your own problems and how to solve and leave lovebirds to enjoy themselves Nonononononsense!! Mtcheeew."
Livewell Ifunanya Cherish:
"Yul remember the internet never forgets. You are cashing out now through Nigerians comments views and rants.
"But blv me you...you will live to regret all of this because even when you get old...this videos you have been making displaying your heartlessness and foolishness will remind you of how you hurt your children, wife and concern Nigerians that loved you.
"Keep fooling around.. The internet never forgets...let me even screen record should incase you delete them.
"Ndi Igbo turu ilu si...okoro toro cha o chere ibe ya....thank God your children are growing fast.
I weep for you."
Julie'scorner:
"After all yul never asked may to leave, she left voluntarily because she took advice from the online ."
Rita Edochie stirs reactions as she shares family's stance on Yul & May's marital woes, shades Judy
Meanwhile, Legit.ng reported that Nollywood veteran Rita Edochie, in a latest post via her social media timeline, has shared the family's stance on Yul Edochie's marital drama as she continues to support the actor's first wife, May.
Rita, who is the wife of legendary actor, Pete Edochie's younger brother, Tony Edochie, in an Instagram post on Sunday, May 28, called Yul's second wife, Judy Austin, a 'side chic' as she stated that the whole family was behind May.
The veteran actress expressed optimism that May would have the last laugh while revealing she is the only recognised wife.
Source: Legit.ng