"First to Dare to Have Her Name on a Ballot": Actress Motilola Praises Funke Akindele Despite Election Loss
Nollywood actress Funje Akindele as many predicted, did not win under the umbrella of the Peoples Democratic Party in Lagos state
Following her loss, the actress' colleague Motilola Akinlami put up an inspiring post celebrating Akindele
Akinlami thanked the politician for daring to try and being the first actress to have her name on a ballot
To the surprise of netizens, Funke Akindele's colleagues in the movie industry did not rally around to support her dream of becoming the deputy governor of Lagos state on the platform of the Peoples Democratic Party (PDP).
Nigerians hit the poll on March 18 for the governorship election, and in Lagos, Akindele lost even before the final results were announced.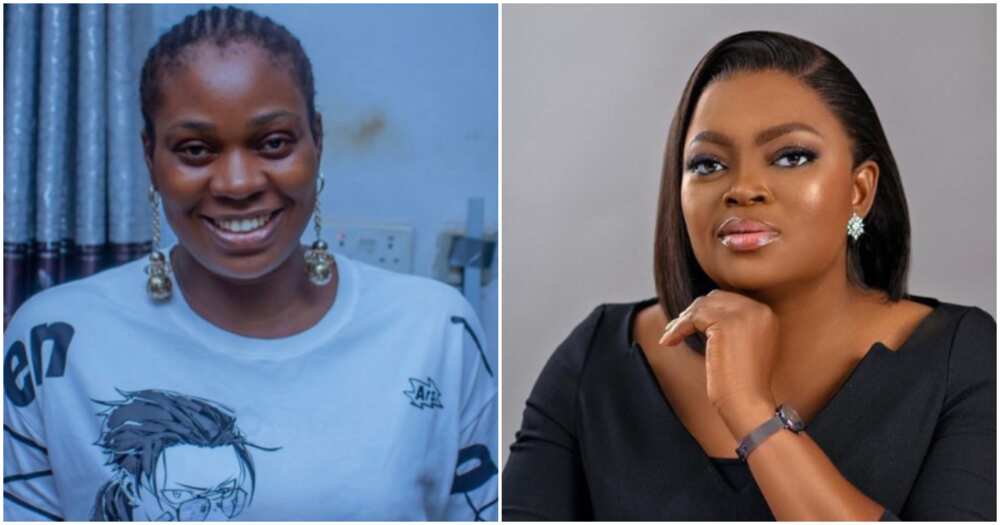 Despite the huge loss, the actress-turned-politician's colleague, Motilola Akinlami, celebrated her courage and audacity.
Sharing a photo of Funke on her page, the actress noted that history had been made and a lot of people will follow the path the politician created even though she did not win.
Motilola also thanked the mum of two for daring to try, as she is cut from a different fabric.
Excerpt from her post read:
"She came… She saw… She learnt thru the pain, the huge loss, she spent and was spent then she conquered, she conquered because she is the first actress to even dare to have her name on a ballot, History has been made. Elections have come and gone, but this path you have just opened up alot will follow in your footsteps and because you did this, on the day you finally win, we will win and if you don't ever contest again, people who follow in your footsteps will win for you."
See the post below:
Reactions to Motilola's post
Funke Akindele expressed gratitude to her friend and colleague for supporting her. She also thanked everyone who commented positively on the post.
"Thank you my darling sister. Good friends like you ain't easy to find. I truly appreciate the support. To everyone here, I say thank you ❤️"
Read some of the reactions from others:
drealone33:
"Na only you we seee oh by her fully o….. others they peep through the window to stay by her. Kudos to you."
bukunmioluwasina:
"She is and will always be a queen."
ewatomimabel:
"Thank you for standing by her Motilola! I admire her courage and strength!!!"
sunky_aa:
"You stood by her. God bless you. You are truly a good friend and colleague."
realdelex:
"Election is a race, politic is a game...you either play others or get played by others....no need for all these consolations because she knew what she was getting into. That's my opinion. Good luck to her next time."
Desmond Elliot joins supporters in wild jubilation as he wins election
Desmond Elliot must have heaved a sigh of relief after he was re-elected in his Surulere constituency to keep representing them at the Lagos State House of Assembly.
The actor-turned-politician was seen in a viral video thanking and rejoicing with his supporters as they celebrated his win.
Full of smiles, Elliot high-fived some of his people as he went around. The politician's position was slightly threatened when his junior colleague, Olumide Oworu, declared his intention to represent the constituency under the Labour Party umbrella.
Source: Legit.ng