"We Need to Start Securing Ourselves": BBNaija's Leo Raises Alarm on the Rise of Organ Harvesting Gangs
Former Big Brother Naija housemate Leo Da Silva has made a shocking revelation as to what might be eating up the society
The reality TV star responded to a tweep who claimed that Nigeria has over 25,000 people who have gone missing with no trace
Leo claimed that there is an organ harvesting ring thriving in Nigeria, which reverted people's minds to some old stories they heard way back
Big Brother Naija (BBNaija) star Leo Da Silva has called the attention of Nigerians to what might be behind the high rate of missing persons in the country.
Hardly a day goes by on social media without seeing at least two different photos of individuals whose family members are searching for online.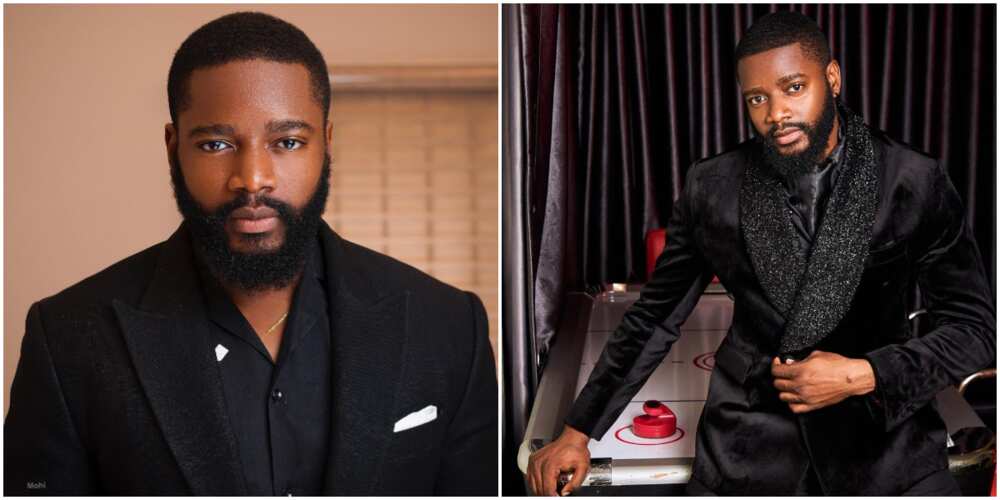 Sometimes, these pictures circulate the internet for months without any positive news of their return.
A Twitter user identified as LaRevulva brought up the topic of how the number of missing persons in the country keeps increasing every day.
LaRevulva reported that there are over 25,000 missing persons in the country presently - people who left their loved ones with no trace.
She went on to share a link to a petition where one can sign and create a list of missing persons.
In response to LaRevulva's outcry, BBNaija Leo Da Silva brought people's attention to the issue and the high possibility of the organ harvesting pandemic eating up society.
Leo supported his claims by mentioning how one of his close friends nearly became a victim.
In Leo's statement:
"There is an organ harvesting ring thriving in Nigeria. Someone close to me has fallen victim, but God saved him. This is why we need to start securing ourselves in Nigeria. Security agencies can't."
See Leo's response to LaRevulva below:
Netizens react to BBNaija Leo's alarm
@Napyboy01:
"Just last week in Omoku, a suburb in Rivers state A Keke rider sold 4 kids N1M each he is meant to take to school to one alhaji during his confession. Un4tunately for him, the lady did not include their meals b4 they left. She went back to the sch to give."
@SirLeoBDasilva:
"Crazy thing is Rivers is where my friend fell victim."
toiyoabasi1:
"Oh my God. Some people japa is not because of money. They just want safety and sanity. Basic human rights protection."
ksolo_hitz:
"Missing persons and the so called organ harvesting has been going on for years it's even worse during election and festive periods. May God continue to protect us from."
@RespiratoryDafe:
"I was talking to a couple of people who didn't understand the money ritual thing and tried explaining to them that it was nothing more than organ harvesting, only just making it look like rituals. A multi-billion dollar ring that most people are oblivious to."
shoppingxppressions:
"King of Boys had revealed this before and now Shanty town has also emphasized it, it is better we start creating awareness of this."
amakakimjenny:
"The thing that happened with Uduak the guy that murdered a jobseeker, that's just a small part of a big organ harvesting syndicate, but he took the fall and it was wrapped up. In saner climes the media wouldn't have access to the story, intelligence agencies would have used Uduak to pull out the big guys, but the big guys might still go unpunished cos of how this country is."
Tension as kidnappers take over Enugu state
Meanwhile, Legit.ng previously reported that former SSG to the Enugu state government, Dan Shere, was one of the victims kidnapped along the Ugwogo-Opi-Nsukka road in the state.
A report stated that there was prevalent kidnapping for ransom in the state several years ago, but the recent trend became worrisome.
Some returning students of UNN were also kidnapped in the same week along the same road in the state.
Source: Legit.ng