BBTitans: Drama, Ships, Fan Wars Other Moments to Expect As 24 Contestants Fight for N45m
The much anticipated Big Brother Titans show kicked off on January 15 with 20 housemates both from Nigeria and South Africa
Just recently, on January 19, Biggie introduced the first twist on the show and brought in four new contestants to join the race
The contestants have only spent one week in the house, and those few days suggest that the rest of the coming weeks will be both wild and interesting
The BBTitans winner will go home with the grand prize of N45m, but not after he or she weaves through the dramas, situationships or relationships, confusion in the house, and as well survive the fan wars on social media.
The introduction of 20 housemates on January 15 saw them revealing the kind of vibes and plot they are going into the house with.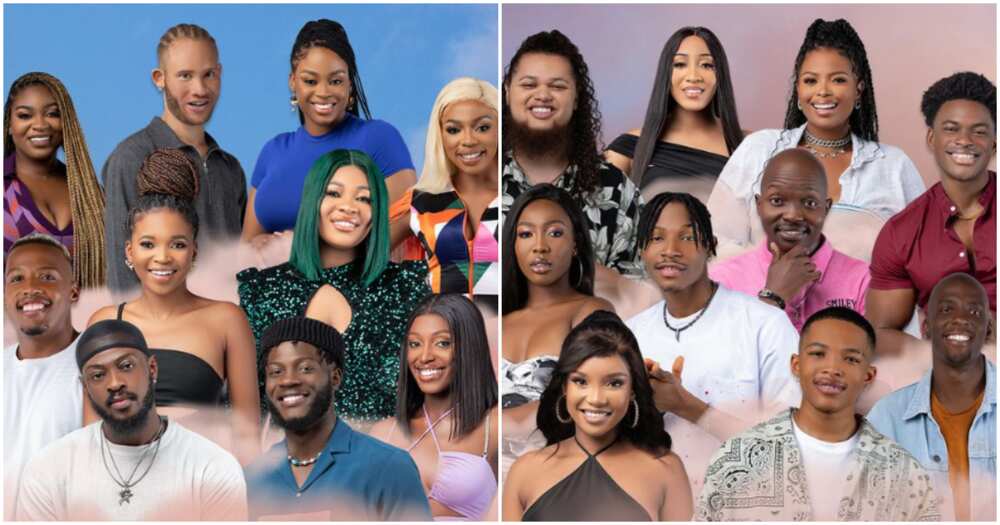 While some might be on the look out for love, others, including men hope to shake the house with dramatic moments.
For others, confusion is their strategy, they look forward to plotting housemates against one another to achieve their aim, while fun, vibes and interesting moments is what another person hopes to pour on the show.
Legit.ng brings you a list of moments you should expect as the BBTitans housemates compete every day for weeks to cart home the mouthwatering grand prize.
1. Drama
There has hardly been any reality show without an amount of drama, both healthy or unhealthy.
With 24 housemates who have never met or lived together before, you can be rest assured that there is enough drama to go round.
Some of the contestants made sure to mention that they were going into the house to be and cause the required amount of drama.
2. Ships
Now, Biggie selected beautiful and handsome contestants who had literally started seeing potentials in each other since day one.
With weeks to go on the show, it can be assumed that the BBTitans stars would start falling in love genuinely, or as part of their strategy.
You can also look forward to seeing love triangles or even a hexagon if the housemates are willing to play such a game.
3. Vawulence
You're familiar with this social media lingo, and even though it sounds funny, we hope the chaos some housemates are willing to cause are funny ones.
A housemate's strategy is to form several alliances such that at the end of the day, each group will fight and scatter, with him in the middle of it all.
Fans should probably also look forward to housemates forming solidarity groups and working as a country in the house. Only time will tell.
4. Pool and Saturday night party
The pool parties where contestants are scantily dressed with golden opportunities to show off their bodies is an event most people look forward to.
The joy of partying with housemates from home on Saturday nights all through the show, as different DJ's blast reigning and old school songs cannot be overemphasized.
A little bit of opportunistic romance might also happen on the dance floor as BBTitans housemates are sure to throw caution into the wind for a few hours.
5. Fan wars
Now this is different from what a lot of Nigerians have seen, we are used to social media bants from Nigerians against Nigerians.
This time however, the bants, fights, and arguments will travel outside the shores of Nigeria to South Africa, and it's sure to become a battle of countries.
To make it more interesting a number of Nigerians might have South African favourites in the house and choose them at the expense of their fellow compatriots.
In conclusion, the first edition of the BBTitans promises to be an interesting ride, with so much to look forward to especially since contestants from two different countries have been brought together to battle for millions.
BBTitans Khosi tells Yemi she needs space away from how close they are
Just about two days into the show, BBTitans South African contestant Khosi had to ask for space from her Nigerian counterpart, Yemi.
In a video which made the rounds online, Khosi had a talk with Yemi where she told him their closeness was becoming uncomfortable.
The reality star suggested that they both gave each other space and end whatever closeness they share.
Source: Legit.ng