"Me I No Wan Die": Teni Finally Reveals Reason for Weight Loss Journey, From 260 Pounds to 185
Popular Nigerian singer Teni has taken to social media with an inspiring post about her weight loss journey
The Billionaire crooner literally broke the internet after sharing photos debuting her new look away from the plus- size everyone was used to seeing
Sharing before and after photos, Teni through her voice over revealed that she decided to lose weight because she wanted to stay alive
Popular Nigerian singer Teni Makanaki got many commending her after she surprised social media with new photos of a slimmer version of her.
The singer did not share her weight loss journey but continued to share photos with a slight change in style which has been a source of inspiration for many.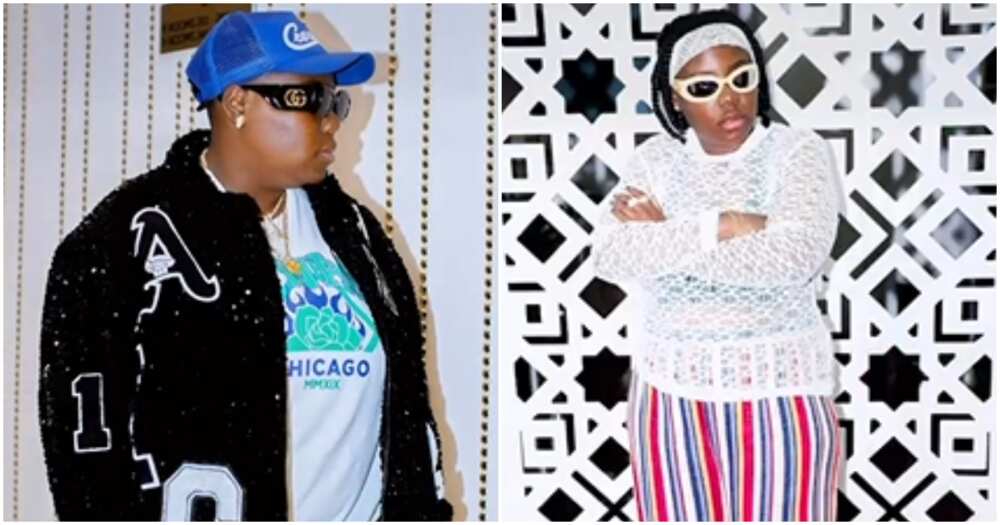 The Billionaire crooner in a video sighted online shared before and after photos of what she used to look like and in the voice over, disclosed that she wanted to live life to the fullest, hence the decision to lose weight.
She added that she used to eat whatever before, but now, she looks better, fresher and finer.
Teni had earlier disclosed that she lost 75 pounds of weight and in the new video disclosed that she used to weight 260 pounds.
Watch the video below:
Reactions to Teni's video
lurlahonthegram:
"Gosh!!! She's talented!!!!"
rapsino:
"Dear ladies this one no be slim tea. her voice #inspiration."
blackline_tailoring:
"Good on her.... health is wealth .... but my own is if anyone goes under the knife 4 weightLoss tell the truth ... dont miss lead others. anyway what does local man know ."
rachealgaius:
"Omo, nothing is impossible, see how she looks like a small young fine girl."
leaddyskincare:
"I commend a lot of people who shed off weight honestly. It's not easy at all.Ah! I see wen when I did it too. But I am proud of myself now. It was worth it all the way!"
cake_behaviour:
"Health is wealth!!! I really commend her for taking the bold step, cos it's not an easy journey. But she's doing so well. Weldone Teni "
mommysweetface:
" I love you teni. Thank you choosing life over enjoyment "
solomonbbuchi:
"I'm glad that she took it upon herself. Because some people will just be shouting "I'm bold" "I'm big" when they are unhealthy. Happy she did this. PS: She sings so well "
abistles:
"You did great Teni. It takes discipline and consistency to achieve this. Weldone."
liamsiayo:
"Omo low key na hit song be that oo❤️"
Nigerians gush over Teni as she shows off new smaller figure in photos
Even though she did not show her weight loss process, Nigerians are pleased that singer Teni now sports a new look.
The Power Rangers crooner shocked everyone on Twitter after she decided to show off her new figure.
Teni, who used to be on the big side, now looks smaller, younger, and several sizes down. She also ditched her usual oversized outfits for a fitted white shirt, red leather pants and yellow shoes.
Source: Legit.ng