Stop Praising Ini Edo, Everyone Deserves a Father: Writer Tells Those Hailing Actress' Surrogacy Decision
Renowned Ghanaian writer, Waterz Yidana, has said that Nigerian actress Ini Edo's decision to avoid a baby daddy is bad for the child
According to the published author, the baby will go through a lot of psychological problems looking for a father
He also added that the action of the celebrity should not be welcomed in society due to its adverse effects
Waterz Yidana, a Ghanaian writer, has made profound comments on the trending issue of famous Nigerian actress Ini Edo's decision to have a baby through surrogacy.
In a post on his Facebook handle, Waterz Yidana constructively criticized the actress' decision and stated that her action should not be encouraged in society.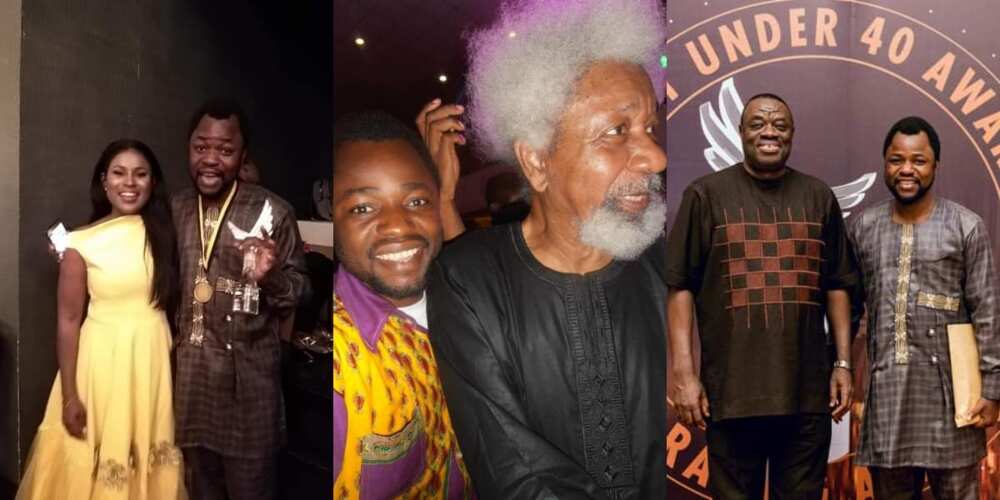 Yidana said he is not against the actress having her baby through surrogacy, however, her decision of using a random or an anonymous "donor sp*rm" is his problem with her.
Listing some questions that Ini and her friends may not have asked, the Ghanaian writer stated that her daughter would grow up to ask them.
He wrote:
"...who is the baby's father? Where is he? From which family background? Is he a Ghanaian, Nigerian or a South African? What is his identity? Who is her surrogate mother? Where is she? The woman that suffered to carry her nine months in her womb!..."
Noting that people have children through surrogacy for various reasons, Yidana, however, asserted that Ini's baby would go through a lot of psychological problems and mental tortures looking for who her father is and the woman that carried her.
Read his full post below:
Yidana's followers react
Some of Yidana's followers agreed with his post as some suggested adoption was better and Yidana agreed with them.
Emmanuella Okafor:
"What if the girl is adopted. Still the same thing."
Bilal Dan Maamaa:
"I pray we live to see when this child becomes age 20. Another Nollywood blockbuster cooking."
Etse Baah:
"Indeed it's great to have a father and his family name as an identity."
Akofa Adzo Adanuvor:
"I agree with you on this, it's good for a child to know his/her biological father even if he doesn't act responsible, it adds some pride to the child's life to know at least s/he has a father by name."
OAP Moet Abebe reacts to news of Ini Edo's baby
Media personality Moet Abebe said that she has a new level of respect for actress Ini Edo who chose to embrace surrogacy.
According to her, Ini's case is proof that women can start their own families independently.
The media personality added that women who do want peace of mind and do not want to deal with baby daddy issues should embrace surrogacy.
Source: Legit.ng