Vera Farmiga bio: age, height, siblings, husband, kids, net worth
Vera Farmiga is a prominent film, and television shows actress, producer, and director in the United States of America. She rose to fame after featuring in Roar, a Fox fantasy series, in the year 1997. The beauty is also well known globally for acting in the Return to Paradise, a drama thriller, which was among the best-selling films in America back in 1998.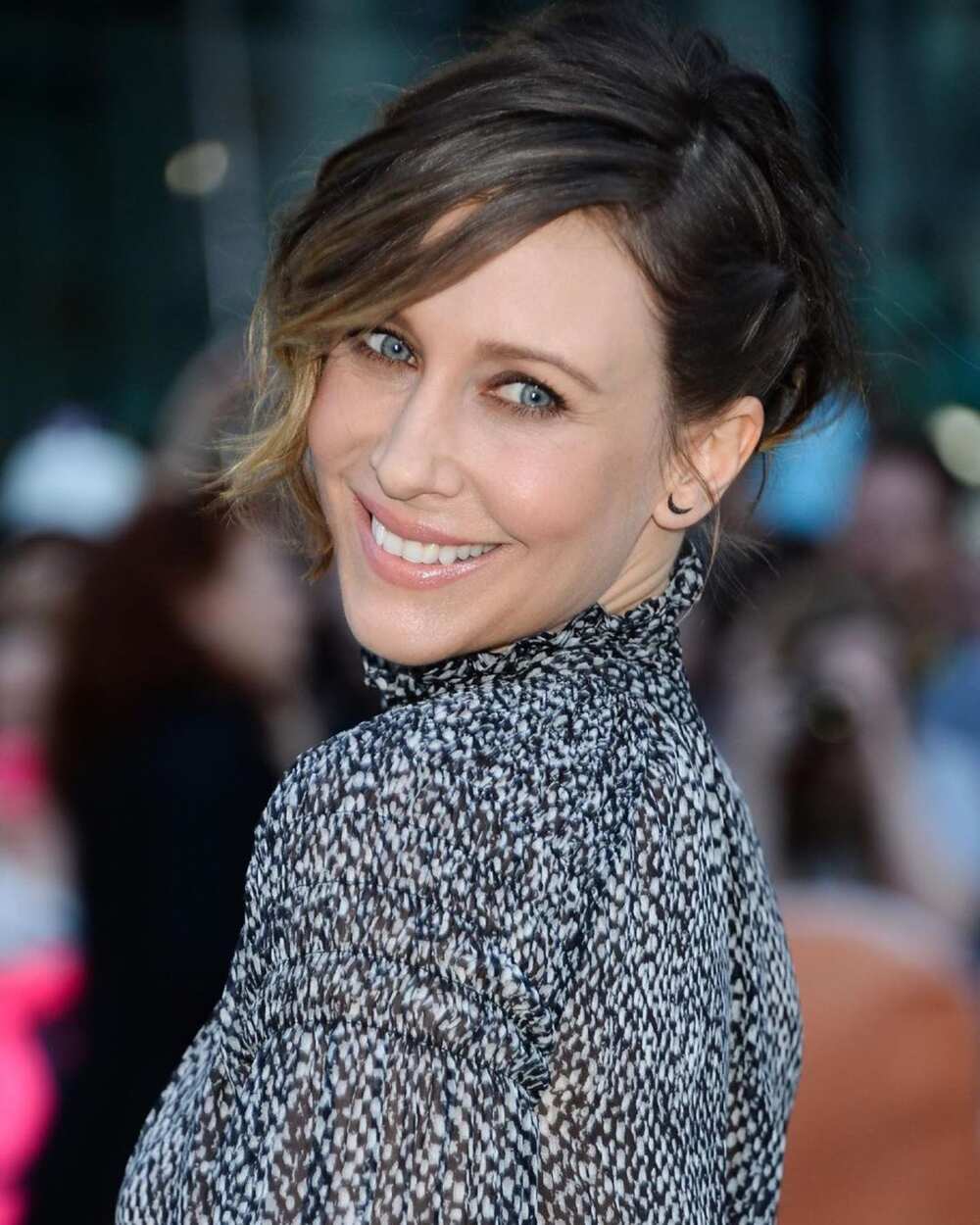 The beautiful actress got a breakthrough starring role in the film, Down to the Bone, like a drug addict in the year 2004. Vera's wonderful and unique acting skills qualified her to feature in a popular drama movie, Nothing But the Truth, in the year 2008. In the year 2009, she got another critical starring role in Up in the Air, a comedy-drama. She impressed many film enthusiasts, and the beauty was nominated for the Academy Award for being the best supporting actress. Back in 2011, the stunning actress made her directional debut in a drama film, Higher Ground. Apart from her director role in that film, the beauty had a leading role too.
Profile summary
Birth name: Vera Ann Farmiga
Celebrated name: Vera Farmiga
Nickname: Vera
Date of birth: August 6, 1973
Town of birth: Clifton, United States of America
Age: 46 years
Nationality: American
Ethnicity: Ukrainian
Religion: Pentecostalism
Eye color: Blue
Hair color: Brown
Vera Farmiga height: 5 feet 6 inches
Weight: 60 Kg
Star sign: Leo
Profession: Actress, Producer, Director
Instagram: verafarmiga
Early life
Vera was born in Clifton, USA, on the 6th day of the month of August in 1973. She was born to her Ukrainian parents. Her mother, Lubomyya, was a schoolteacher, while her dad, Michael Farmiga, was a famous landscaper. Vera Farmiga siblings are Victor, Alexander, Nandia, Stephan, Taissa, and Laryssa. At first, Vera was a patriotic member of the Ukrainian Greek Catholic Church, but she later converted her faith into Pentecostalism. The star was raised alongside her siblings in New Jersey, and their native language was Ukrainian. However, at six years, she learned English after joining kindergarten.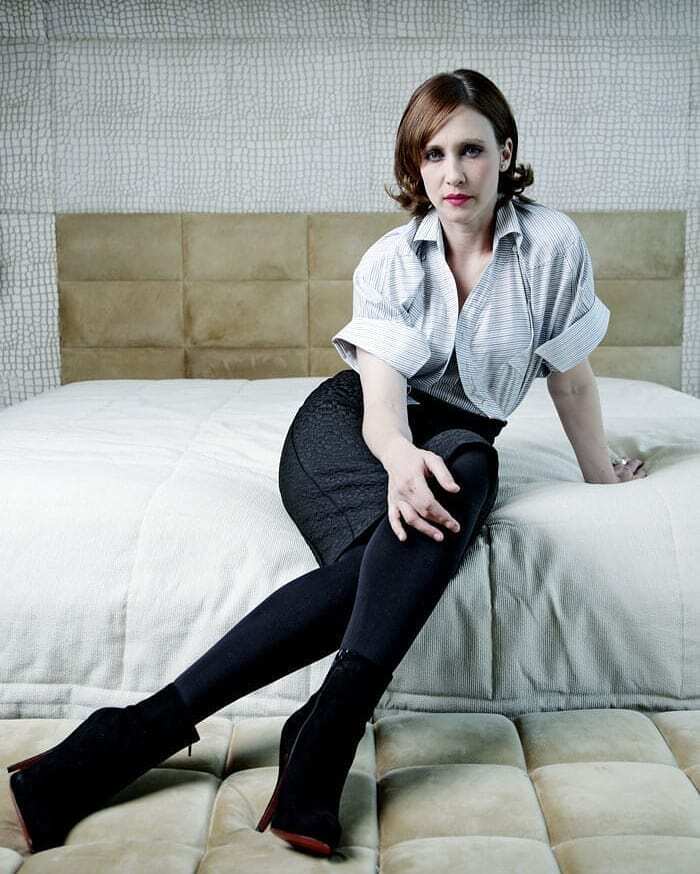 Vera Farmiga young is a former student of St. John Baptist Ukrainian Catholic School located in New Jersey. During her teenage years, she used to tour with Syzokryli, a Ukrainian folk-dancing ensemble. As a folk dancer, she also trained to be a pianist. The beauty graduated from high school in the year 1991. Her acting career path came during her final year at high school, where she was benched during a varsity football game.
Farmiga's friend requested her to audition for The Vampire, which was a school production drama. She featured as Lady Margaret in the play. Vera passed well in her final exams and got an opportunity to pursue a degree in Fine Arts at Syracuse University. While still at university, the gorgeous actress acted as Nina Zarechnaya at a college theater festival in a drama, The Seagull. Luckily, the production was recognized as the best and won the best award.
Career
Vera's career path came clear in the year 1996, where she took part in the American Conservatory Theater's production of the film, The Tempest, like Miranda. The gorgeous actress also played as Ann Hartman in the film, Good. The celebrity also acted as Emmi Straube alongside famous actors, Daniel Massey and Ed Harris, in the film, Taking sides. In April 1997, Vera co-starred as Emily Elliot in the Rose Hill, a Hallmark Hall of Fame western television film.
The actress showed unique acting skills, and in 2000, she co-starred again in The Opportunists, a crime drama, as Miriam Kelly, Christopher Walken's daughter. In the year 2001, she got a supporting role in the 15 Minutes, a famous action thriller. In the film, she featured as Daphne Handlova. The same year, she was the main cast, Alex Cross, in the UC: Undercover, an NBC drama series. Unfortunately, the show was aired for one season before its cancellation in September 2001.
Farmiga got an opportunity to feature in Snow White: The Fairest of Them All, a Hallmark fantasy television film. She also starred in Love in the Time of Money, a romantic drama, which premiered in the year 2002. The actress has played a part in many films and television series throughout her acting career, such as Under the Blue Sky, Dummy, Down, Rolling Stone, Iron Jawed Angels, and Touching Evil, among many others.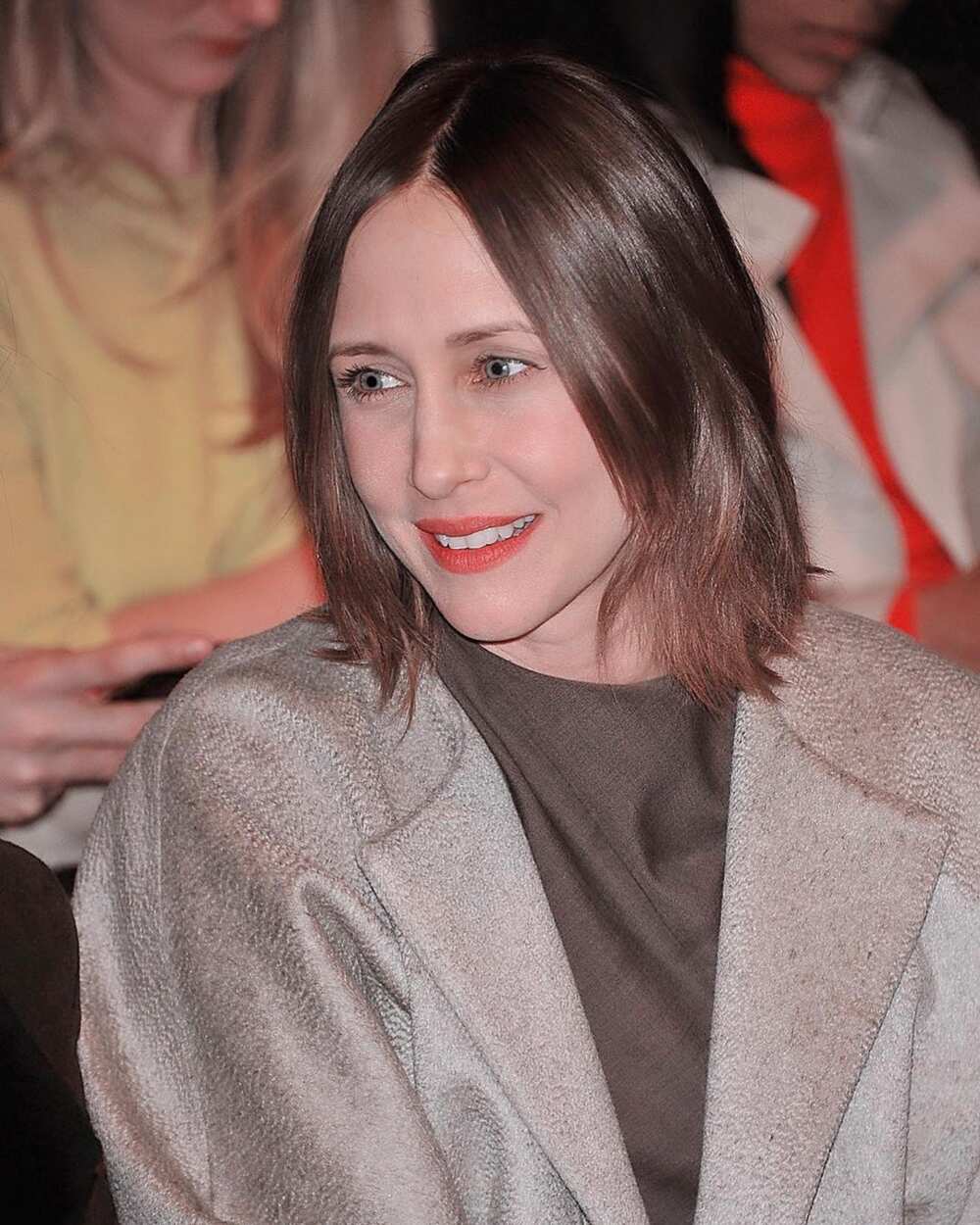 Vera Farmiga movies and TV shows
The beauty has portrayed excellent acting skills, which have qualified her to feature in many movies and television series throughout her career life. She has been an outstanding actress. This is evident from how she plays all the acting roles entitled to her. As a result, she is always considered by many film producers to secure starring roles.
Vera Farmiga movies
Enlisted below are all the films which the talented actress has featured in:
Return to Paradise in the year 1998 as Kerrie
The Opportunists as Miriam Kelly in 2000
Autumn in New York in 2000 as Lisa Tyler
15 Minutes as Daphne Handlova in 2001
Dust in the year 2001 as Amy
Love in the Time of Money in 2002 as Greta
Dummy in 2002 as Lorena Fanchetti
Down to the Bone as Irene Morrison in 2004
Mind the Gap as Allison Lee in 2004
The Manchurian Candidate in 2004 as Jocelyne Jordan
Neverwas in the year 2005 as Eleanna
Running Scared as Teresa Gazelle in 2006
Breaking and Entering in 2006 as Oana
The Hard Easy in 2006 as Dr. Charlie Brooks
The Departed in 2006 as Dr. Madolyn Madden
Never Forever in the year 2007 as Sophie Lee
Joshua as Abby Cairn in 2007
Quid Pro Qu as Fiona Ankany in the year 2008
In Transit in 2008 as Dr. Natalia
Nothing But the Truth as Erica Van Doren in 2008
The Boy in the Striped Pyjamas as Elsa Hoess in the year 2008
Orphan as Kate Coleman in 2009
A Heavenly Vintage in 2009 as Aurora de Valday
Up in the Air as Alex Goran in the year 2009
Higher Ground in 2011 as Corinne Walker
Source Code as Colleen Goodwin in 2011
At Middleton in the year 2013 as Edith Martin
The Conjuring as Lorraine Warren in the year 2013
Closer to the Moon in 2013 as Alice Bercovich
The Judge as Samantha Powell in 2014
Special Correspondents as Eleanor Finch in 2016
The Conjuring 2 as Lorraine Warren in 2016
Burn Your Maps as Alise Firth in 2016
The Escape in 2016 as Dr. Nora Phillips
Unspoken in 2017
The Commuter in the year 2018 as Joanna
Boundaries in 2018 Laura Jaconi
The Front Runner as Oletha "Lee" Hart in 2018
Skin in 2018 as Shareen Krager
Captive State in 2019 as Jane Doe
Godzilla: King of the Monsters in 2019 as Dr. Emma Russell
Annabelle Comes Home in 2019 as Lorraine Warren
The Many Saints of Newark as TBA to be released in the year 2020[64]
The Conjuring: The Devil Made Me Do It as Lorraine Warren to be released in 2020
TV shows
Below is a list of all the television series which Vera has been part of:
Roar in 1997 as Catlin
Rose Hill as Emily Elliot in 1997
Law & Order as Lindsay Carson in 1998
Snow White: The Fairest of Them All in 2001 as Queen Josephine
UC: Undercover from the year 2001 to 2002 as Alex Cross
Iron Jawed Angels in 2004 as Ruza Wenclawska
Touching Evil in the year 2004 as Detective Susan Branca
Bates Motel as Norma Louise Bates from the year 2013 to 2017
Philip K. Dick's Electric Dreams as The Candidate in 2018
When They See Us as Elizabeth Lederer in the year 2019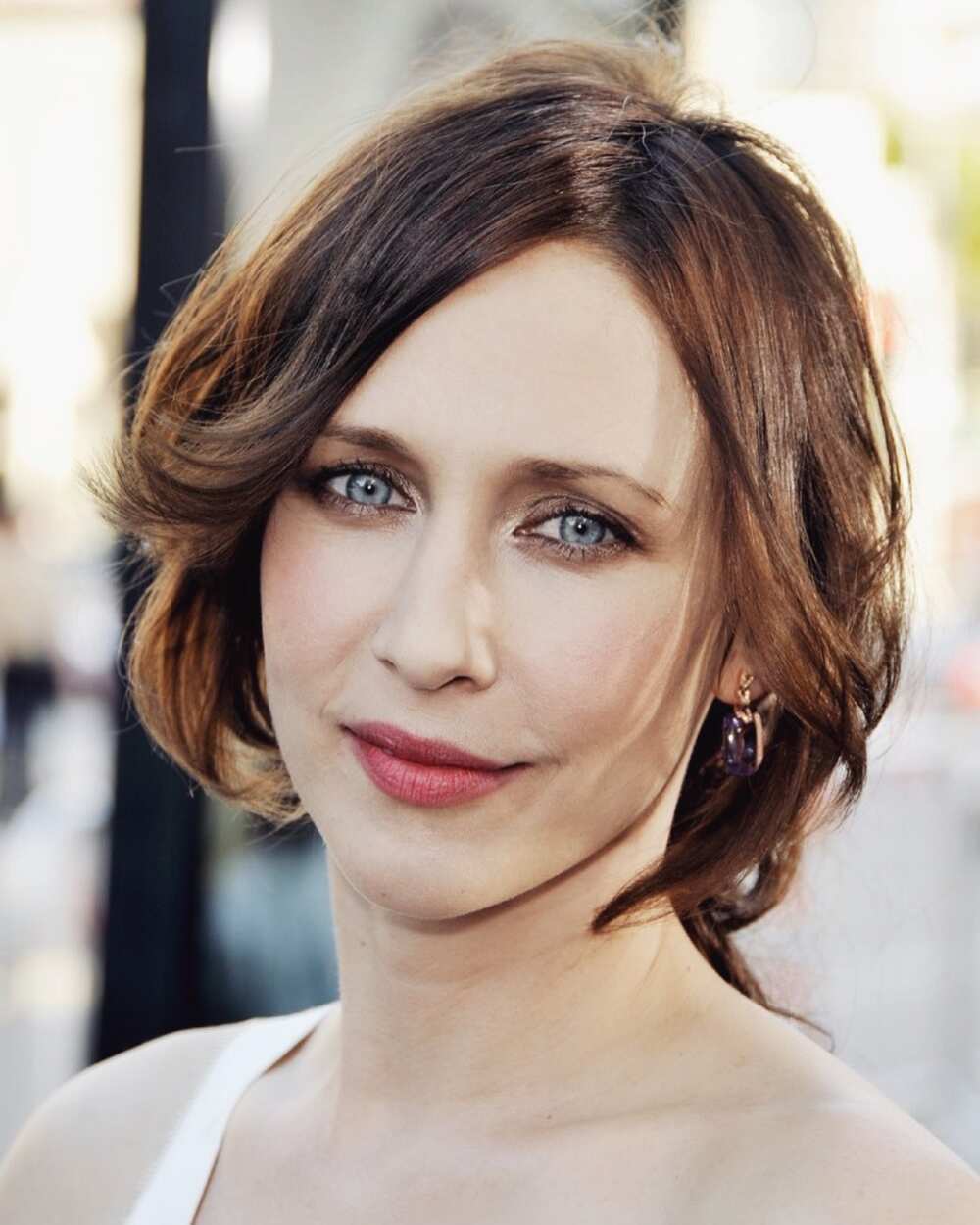 Stage appearances
Apart from appearing in movies, Farmiga made several stage appearances in the film and entertainment industry. They include:
The Tempest as Princess Miranda in 1996
Good in the year 1996 as Anne Hartman
Taking Sides in 1997 as Emmi Straube
Second-Hand Smoke as Linda in 1997
Under the Blue Sky in 2002 as Helen
Awards
The stunning celebrity's hard work and dedication for acting films and television series have been recognized and awarded accordingly over the years. Below is the list of all the awards that the star has bagged since her debut in the film industry:
Marrakech International Film Festival Awards in the year 2004
Sundance Film Festival Awards in 2004
Los Angeles Film Critics Association Awards in 2005
Satellite Awards in 2006
Central Ohio Film Critics Association Awards in 2007
British Independent Film Awards 2008
Santa Barbara International Film Festival Awards in the year 2010
Vancouver Film Critics Circle Awards in 2010
Provincetown International Film Festival Awards in 2011
Academy of Science Fiction, Fantasy & Horror Films, USA, Awards in 2014
People's Choice Awards, the USA in 2017
How old is Vera Farmiga?
The star was born in the year 1973 on the 6th day of the month of August. As of 2020, she is 46 years old. However, only four months are remaining for her to celebrate the 47th birthday. She is known to be a dedicated and passionate actor in all her acting roles.
Who is Vera Farmiga husband?
The beauty has been married twice and divorced once in her life. At first, Vera was married to Sebastian Roche, a popular Scottish French actor. The couple got married in the year 1997 but divorced in 2004. At the time of her divorce, Vera Farmiga age was 31 years. Later, in 2008, she got engaged and married to another actor, songwriter, film producer, and musician, Renn Hawkey.
Vera Farmiga kids
Vera and Renn have been leading a happy married life together. The wonderful couple has been blessed with one daughter, Gytta, and one son, Fynn. Vera Farmiga daughter is the last born and was born in the year 2010, while her son was born in 2009.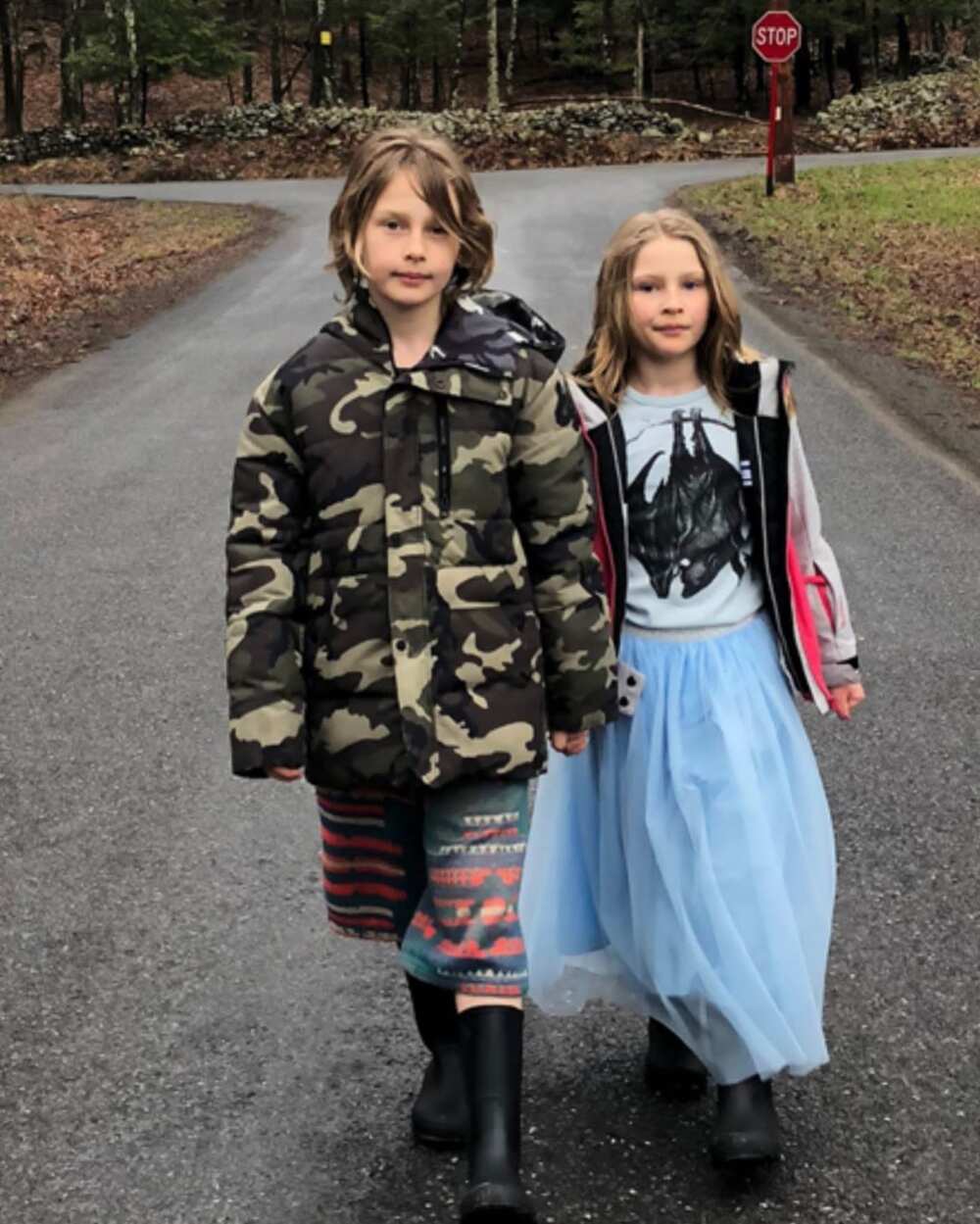 Are Vera Farmiga and Taissa Farmiga related?
Yes, the two are related. Taissa and Vera Farmiga are daughters of Mykhailo Farmiga, father, and Luba Farmiga, mother. Taissa is the youngest blood sister to Vera and the last born in her family. Taissa was born on August 17, 1994. She is also a popular actress in America. Vera and Taissa Farmiga have been progressing well in the film and entertainment industry. As well, they have built themselves a good reputation globally over the years from their wonderful acting skills.
Facts about Vera Farmiga
Farmiga is the second born child in her family.
Vera Farmiga hot did not know English; however, she came to learn it after joining kindergarten.
The actress does not smoke but she is a great fan of alcohol.
Vera Farmiga sister, Taissa, has followed Vera's footsteps into being a popular actress in the United States.
The beauty, Farmiga, is properly experienced with Ukrainian language, folk songs as well as dance forms.
There is an age difference of 21 years between Vera and her sister Taissa, but the sisters are very close to each other.
When she was young, her dream was to be a soccer player before the acting career path came clear.
The beauty is a great friend to an American film producer, director, and actor, George Clooney.
After giving birth to her daughter, Gytta, the celebrity resumed acting after three months only.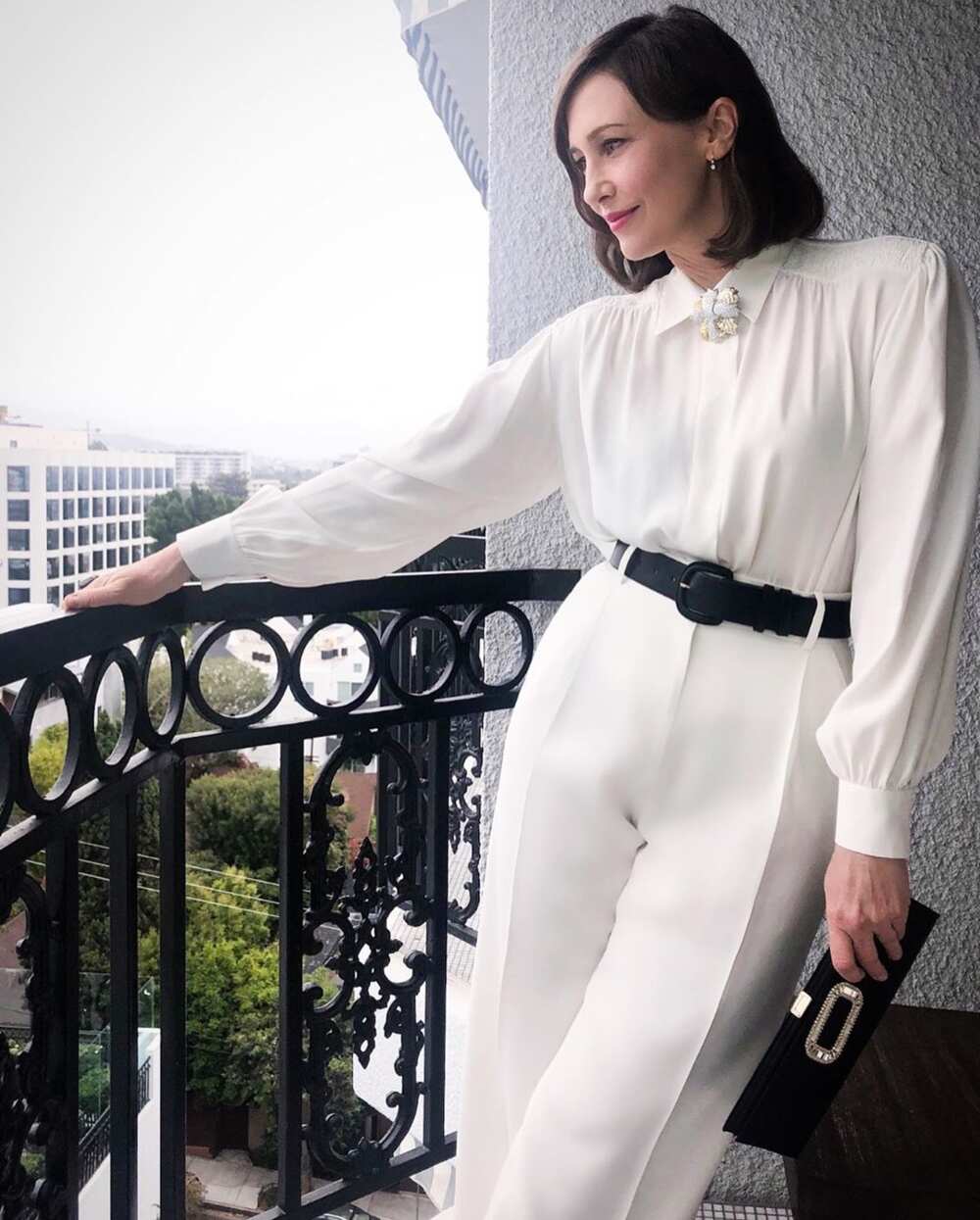 How much is Vera Farmiga net worth?
Vera has been in the film and entertainment industry for about two decades now. As a result, the talented actress has been able to accumulate a lot of wealth in her life. The celebrity's prosperity has been attributed to her acting roles in all the films and television series, which she has been part of. She can afford to provide a luxurious life to her wonderful and lovely family in her 40's. As of 2020, the star is enjoying a gross net worth of about 10 million dollars.
Vera Farmiga is a popular actress, film director, and producer who has led a very successful life. The actress has been very passionate about her acting career since she was young. The beauty's dedication in the film and entertainment industry has been the reason behind her ability to secure many primary and secondary roles over the years. Farmiga's excellent acting skills have significantly increased her admires. She remains to be a good role model and a great inspiration for thousands of upcoming actresses.
Source: Legit.ng