Bar Paly age, height, measurements, net worth, husband
Movie junkies, here's something for you? Bar Paly should be a familiar face to you. If this is the first time you are reading about this star, you have nothing to worry about. This piece will take you through her journey as a model and transition to a prolific actress. Her roles in many movies have earned her celebrity status in Hollywood, and you should definitely watch some of them if you have not.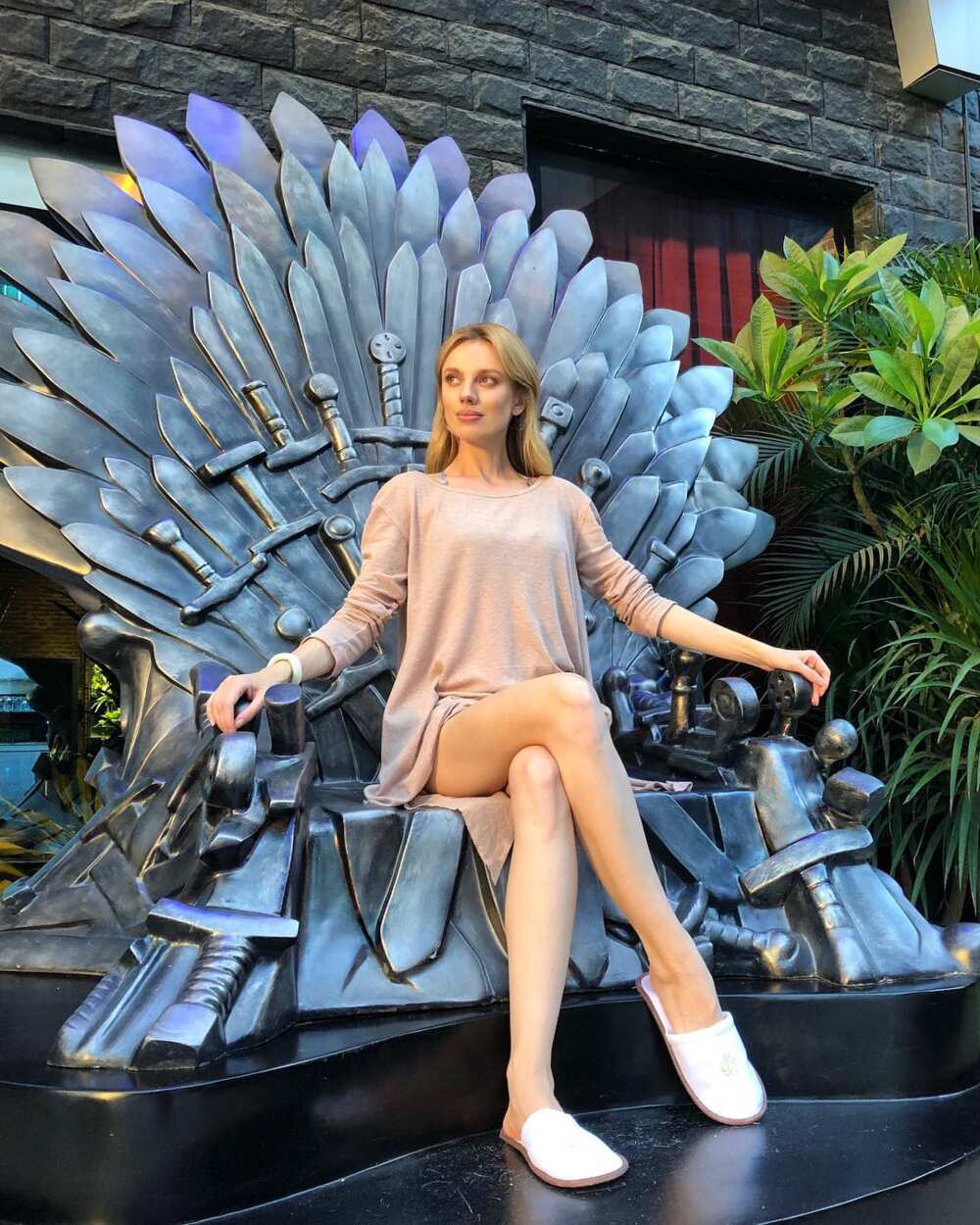 Bar started her career as a model, and as stated above, she is now active in the acting industry. As you read on, you will get to know the various television and movies in which she has played. Besides her professional work, this piece also delves into her personal information such as age, husband and net worth.
READ ALSO: Heather Storm bio: age, measurements, marital status
Who is Bar Paly?
She goes by the full name of Varvara Alexandrovna Paly. Currently, she is a model and actress but most active in the latter. She of Jewish descent but has Israeli and American nationalities. According to IMDb, she gained United States citizenship on August 14, 2016.
Bar Paly age
This model is currently thirty-three years old and will be turning thirty-four in a month. That is the case because she was born on April 29, 1985. Paly was born in the former USSR, but she got her Israeli nationality when her parents moved to Israel when she was ten years old.
Bar Paly height
How tall this model-turned-actress is one of the most common Bar Paly measurements that people want to know. She is 1.74 meters tall, which translates to 5 feet 7 inches.
Bar Paly husband
According to the IMDb website, Paly was married to Ian Kessner. They got married back in February of 2007. In 2018, she filed both for divorce and spousal support. Kessner is a film and video director and has worked with the likes of Twisted Puppet Theater for Showtime and E!'s Fashion Week crew.
Bar Paly acting career
As mentioned, Bar is an active actress and has played many roles both in movies and television shows. Here is a list of the same to help you track her career since 2003.
Television roles
Mia Opal in CSI: NY
Lola in The Starter Wife
Chloe in Unhitched
Natalia in How I Met Your Mother
Tatiana in Underemployed
Faux-Nerd in Game Shop
Taylor in Parental Indiscretion
Anna in NCIS: LA
Krisztina in Jean-Claude Van Johnson
Natalia in Training Day
Leni in Bosch
Helen of Troy in Legends of Tomorrow
Amanda in iZombie
READ ALSO: Natasha Bertrand biography: age, background, education, husband
Movie roles
Divi in Zehirut Matzlema
Archaeologist in The Ruins
Maria-Carla in A Glimpse Inside the Mind of Charles Swan III
Sorina Luminita in Pain and Gain
Iris Marianne in Non-Stop
Lisette in Million Dollar Arm
Shelby in Street Level
Denise in Urge
Kara in Lost Girls
Bar Paly net worth
As of the writing of this piece, the net worth of this model-actress remains unknown. However, based on her many acting roles both on television and in film, she has enjoyed relative success throughout the years.
Bar Paly is undoubtedly talented based on the way she has managed to juggle both her modelling and acting careers. At thirty-three, she seems to be going strong. It is only a matter of time before she takes up a role in a blockbuster movie.
READ ALSO: Yvette Prieto: top 15 facts about Michael Jordan wife
Source: Legit.ng