"Fellow Nigerians, get your PVCs ready and vote for the best candidates" by Madu Chrysogonus
Editor's note: In this opinion, public affairs analyst, Madu Chrysogonus, charges Nigerians to prepare their voters' cards and vote candidates who will move the country forward.
Fellow Nigerians, First, I come to you as a flag-waving Nigerian and not a politician; one who understands the unity in diversity of this nation, passionately champions its common good and sincerely appreciates the individual contributions of other well-meaning Nigerians towards this cause.
My residence has an alcove roughly carved out of my bedroom and doubles as a makeshift museum and mini study. The walls of this alcove are beautifully adorned with the portraits of former president Umaru Musa Ya-Adua, Chief Obafemi Awolowo, Professor Wole Soyinka, Late Activist Ken Saro Wiwa, Chief Doctor Nnamdi Azikiwe, alongside other heroes of the nation. As clearly evident in that array of portraits, there are no traces of tribalism or religious intolerance.
Now, this letter to you is borne out of my unflinching desire to see this nation lifted out of many years of misrule. The presidential election is around the corner, and as has become customary, politicians, especially demagogues are back in the fray. Over the months, they have been busy criss-crossing the nation, making lofty promises. And even though I agree with the dictum that nothing is impossible, it takes sincerity of purpose for promises to be fulfilled. For this reason, a quick look into the profiles of those jostling for the office of the president becomes imperative.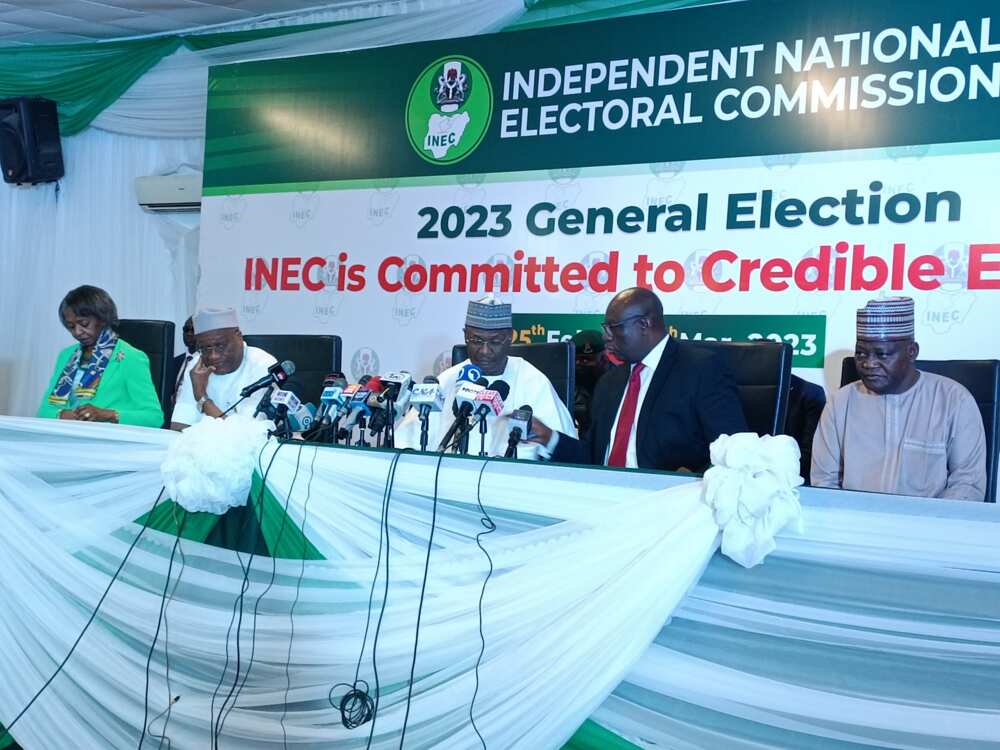 Starting with the candidate of the ruling party, the man who is contesting chiefly on the grounds that it is his turn to be president of the federal republic of Nigeria. My critical analysis of what he has in the bag for the nation shows nothing but "bulaba". This is not an attempt to make light of the situation, but it actually sums up what this candidate has in the bag for the nation.
A man whose only stock in trade, as I have observed with regrets, is launching scathing broadsides at his opponents. There is no question that mudslinging is an integral part of politics even though I am strongly opposed to that. However, when it constitutes almost 80 percent of a candidate's manifesto, then there is cause for serious concern. Interestingly, this is not peculiar to this particular candidate.
His running mate, in a televised interview, which took place not quite long ago, opined that the present vice president of the nation, as a nice man, "can only make a good ice cream vendor but definitely not a good leader".
And for that scathing remark, I would like to remind him, if he actually meant that nice men are generally weak, of Barack Obama, a classic nice man, who orchestrated the killing of the world's most infamous terrorist.
Coming to the candidate of the main opposition party, the man who is contesting for a record 4th time, having spent a packet on vote buying during his previous outings, my critical analysis of what he has in the bag for the nation shows nothing but "returns on investment". In fact, this does not need to be expantiated. If there was a modicum of doubt surrounding this opinion, it has long been put to rest by a former president under whom this candidate "served" as the second in command when he described him as "a corrupt, shameless and blatant liar".
Next is the candidate of the third force, Mr. Peter Obi, a man who is contesting for the first but has managed to garner, almost spontaneously, a groundswell of support across the length and breadth of the nation. But that is not without reason. His antecedents as a public office holder - notable for sincerity and judicious use of public funds - endeared him to the masses. Details of this are in public domain and can be verified in the exact words of the candidate himself. In the history of this nation, we have not been fortunate to have a presidential candidate and a running mate with kindred personalities.
But, fortunately this time, we have this rare combination in Mr. Peter Obi and his running mate, Datti Ahmed. And, if you are a bit superstitious, you can't help but believe that these two are a match made in heaven, sent to this part of the world by God himself on a redemption mission.
Among the rest of the candidates, I cannot hide my admiration for the candidate of African Action Congress, Omoyole Sowore, a very passionate man to see this country work again. However, rather than hope that he becomes the president, as his chances are quite marginal, I would fancy a last minute merger between his party and the third force. I am not quite conversant with the law, but I do hope that, as a civilian, he can become the chairman of the Economic and Financial Crimes commission. His personality - notable for its chutzpah - is just perfect for the job.
Let's prepare our PVCs and vote for the best candidates on election day. Let's vote Obi-Datti for a better Nigeria. If, with the current situation of the nation, you are still manning the barricades for a particular candidate on religious/tribal grounds, then I think, and rightly so, that your identity as a Nigerian should be called to question.
God bless the federal republic of Nigeria.
************
Madu Chrysogonus is a public affairs analyst, political commentator passionate about the Nigerian project.
Source: Legit.ng