Fraudsters Hack Company's Server, Steal N435.3m in Lagos
Eight suspected fraudsters hacked into a company's platform in Lagos and carted away N435.23 million
The company, ITEX Integrated Services Limited, said the eight syndicates perpetrated the Act in Lagos
Aderuku Adedayo, Adigun Benjamin, Awopetu Tosin, and others are facing cybercrime charges
About eight men have been arraigned at the Lagos Federal High Court in Lagos for allegedly hacking into the server of an electronic Platform belonging to ITEX Integrated Services Limited, carting away N435.3 million.
Aderuku Adedayo, Adigun Benjamin, Awopetu Tosin, Ajibade Ayomide, Ojo Oluwaseun, Miller Oluwafemi, Olaleye Samuel, and Ajibade Ayodeji are facing charges connected to conspiracy, hacking, stealing, and fraud brought against them by the Lagos State Police Command.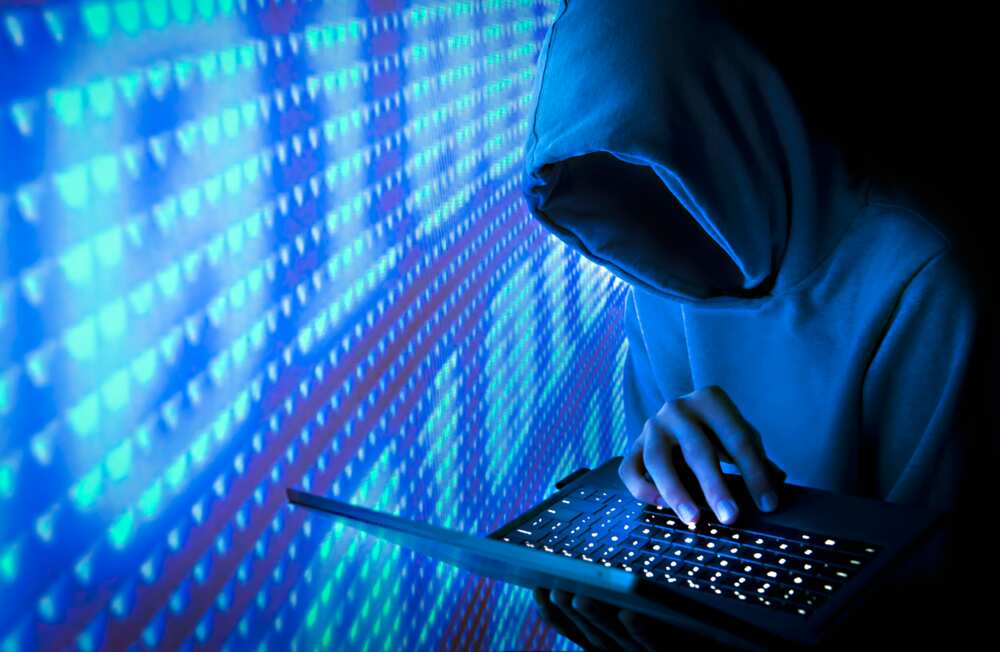 The fraudsters moved the money to separate bank accounts
According to the prosecutor, Morufu Animashaun, the defendants plotted among themselves and others now on the run to commit the offences on September 7, 2022, at Victoria Island in Lagos.
He said the syndicate jointly hacked the firm's server and defrauded the company of N435,386,699.99.
He told the court that the first defendant got N29.9 million. In contrast, the second defendant received N51 million, and the third and fourth defendants got N19 million and N20 million, respectively, from the alleged hack.
Animashaun also told the court that the fifth to eight defendants received N13 million, N3 million, and N20 million, respectively.
He alleged that some fraudsters transferred part of the money to people in different bank accounts.
Kept in prison custody
Punch reports that the prosecutor said the offences committed infracted Sections 8(a), 1(1), 2(a), and 7(2)(b) of the Advance Fee Fraud and other Fraid Related Offences Act of 2006 and are punishable under Section 1(3) of the same Act.
The defendants pleaded not guilty to the charges.
All the defendants pleaded not guilty to the charges.
Justice Ambrose Lewis-Allogia requested that the defendants be remanded in the custody of the Nigerian Correctional Services and adjourned the case till April 27.
Americans lost record-breaking N4trn to internet scams in 2022, report reveals top victims, how it happens
In an earlier report, Legit.ng reported that the Federal Bureau of Investigation (FBI) has revealed that in 2022, Americans fell victim to various internet scams, amounting to a loss of N4.7 trillion($10.3bn).
FBI disclosed this in a report published on Tuesday, March 14 2023.
According to the bureau, the amount of money lost by Americans to scams in 2022 is the highest in five years.
Source: Legit.ng