MTN is Biggest Gainer as Over 30,000 Subscribers Port Across Networks in 2022
Annually, thousands of subscribers port from one mobile network to another for various reasons.
Just as some operators in Nigeria gain new subscribers from others, they also lose subscribers.
Of the four major networks in Nigeria, the biggest loser in 2022 was 9mobile, while the biggest gainer was MTN.
At least 60,000 subscribers ported in and out of telecommunication networks across Nigeria in 2022, resulting in more subscribers for some operators and fewer subscribers for others.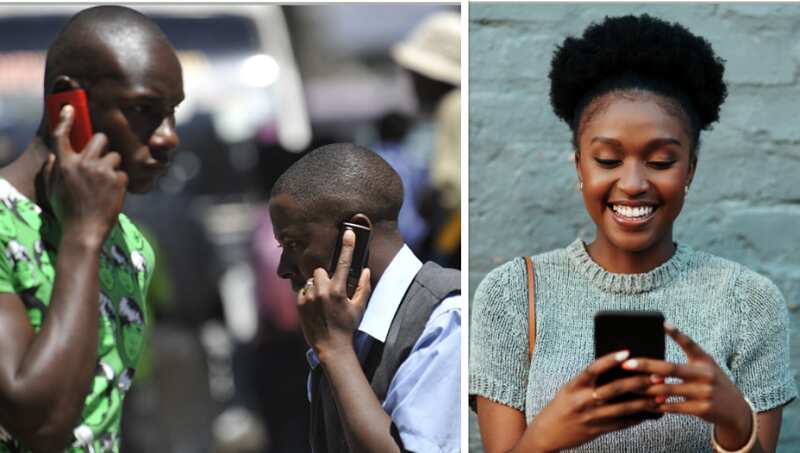 This is according to data released by the Nigerian Communications Commission (NCC) and posted on its website.
According to the data, 30,493 subscribers ported out of their networks (outgoing), while 30,491 subscribers ported into new networks (incoming).
The major telecommunication networks in Nigeria are MTN, Airtel, Globacom and 9mobile.
PAY ATTENTION: Share your outstanding story with our editors! Please reach us through info@corp.legit.ng!
A breakdown of how subscribers ported from one network to another
Just as each operator gained new subscribers, they also lost subscribers. Of the four networks, the biggest loser was 9mobile, while the biggest gainer was MTN.
Emirati-owned 9mobile was the biggest loser as it had 17,978 subscribers port out to other networks in 2022 and just 1,860 ported in.
Indigenous Nigerian telecom giant, Globacom, saw only 2,831 subscribers port out, and in return, 3,478 subscribers ported to the Mike Adenuga-owned network.
For Airtel, Nigeria's second-largest telecommunications company by the number of customers, 7,119 subscribers ported out, while 5,030 ported into the network headed by Segun Ogunsanya.
MTN, Nigeria's biggest telco headed by Karl Toriola, lost 2,565 subscribers and gained 20,123 subscribers from other networks.
Why subscribers port from one network to another
In April 2013, the NCC flagged off the Mobile Number Portability (MNP) to give telecom subscribers in Nigeria the freedom to move from one network to another without having to change their number.
The programme was initiated to reduce the numerous poor quality of service complaints by subscribers in Nigeria with an option to change operators without many hassles. It has since become a barometer by which telecom operators measure customer satisfaction.
Chukwudi Nsofor, a telecoms consultant, highlights one of the reasons subscribers choose to port from one network to another.
He said:
The major reason why subscribers move to another network is when they experience poor quality of service with their present networks. Imagine using "network A" and then often having to deal with poor network issues, call droppings and others, you would definitely consider switching to another network.
Having to buy another SIM card and maybe even another phone for a second or third SIM card was always the discouraging factor for many subscribers. But today, the NCC has introduced the porting option and one can do that easily and not have to change phone numbers.
Judith Awele, a subscriber and Lagos-based civil servant, told Legit.ng that she had to port from her original network to another because of a location change.
She said:
When I was living in Port Harcourt, Rivers State, I was very okay with my Airtel network in the area I was living. But when I got a new job in Lagos, I started experiencing network issues in my Ikorodu location. I managed it for a few months and then finally decided to port to MTN which is a better network in that particular area.
Others have had to switch networks for other reasons. Akin Oluyemi, an Uber driver in Lagos told us he ported to Glo because its data rates were cheaper than the others.
Ekaette Umana, a fashion designer, told Legit.ng that she ported to 9mobile because of the lower call tariff and to enjoy their regular promos.
At the beginning of the programme in 2013, hundreds of thousands of subscribers moved from one network to another. Almost a decade later, the number of movements has reduced to just a few tens of thousands annually.
Shina Ademola, a telecoms expert, reveals to Legit.ng the possible reason for the reduction in the number of porting subscribers. He said:
The quality of service offered by the networks has improved today compared to a decade or two ago. Even the spread has largely increased from what it used to be back then. So it's easy for many subscribers to be contented with a network they have patronised since acquiring their SIM cards.
As the telecom companies in Nigeria continue to improve the quality of service, achieve broader coverage and reduce tariffs on call and data rates, we will likely see fewer porting in the coming years.
Telcos with the largest subscribers in Nigeria
Legit.ng earlier reported that Africa's leading mobile telephone company, MTN has the largest subscribers at 86.44 million.
Globacom follows it with 59.95 million subscriptions, Airtel comes next at 59.38 million, and 9Mobile saw its subscriber base swell to 12.84 million.
GSMA said that in 2021, mobile technologies and services generated about eight per cent across Africa, contributing almost $140 billion in economic value to the continent.
It also added that the industry added more than 3.2 million jobs, both directly and indirectly, and contributed substantially to the public, with $16 billion generated through taxes in the sector.
The Nigeria Communications Commission (NCC) said Nigeria hit a new mobile subscription milestone as telephone companies in the country added about 23.48 million new subscriptions last year, bringing total mobile subscribers to 218.61 million.
The numbers show Nigeria's leading position in the telecoms industry in Africa, primarily due to its massive population.
Source: Legit.ng