Feder Government Urged to Make Law for Efficient Port Services
Nigerian government asked to make regulations for smooth port operations
The Nigerian government has been asked to make legislation to smoothen the operations of ports services in Nigeria
The Chairman of Amaecom Group, Amaechi Ofomata, made the call recently
Ofomata also charged port regulatory bodies to provide a conducive environment for exporters and importers.
The Federal Government has been urged to make good legislation to ensure efficient ports.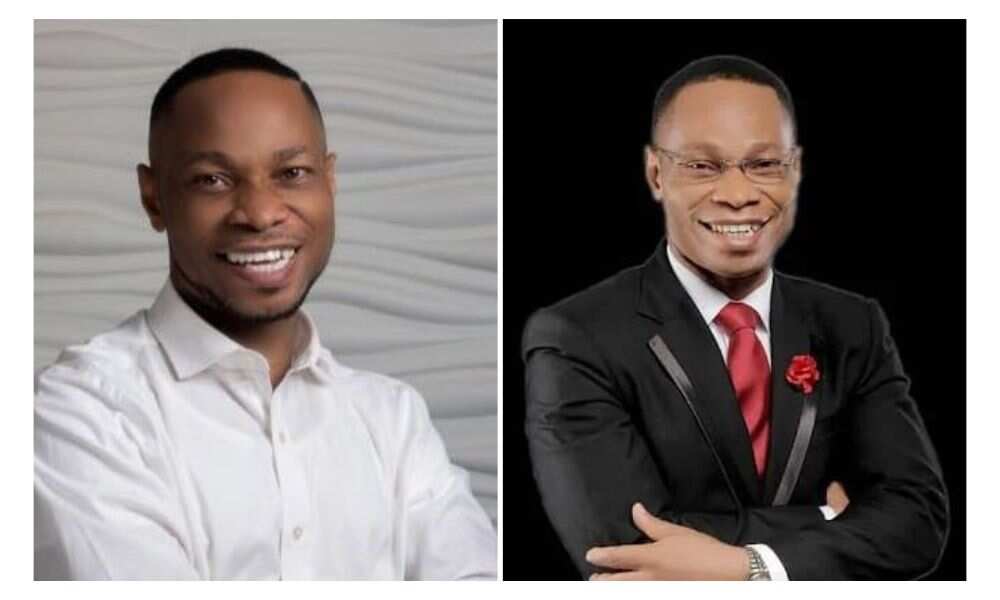 FG asked to provide level-playing ground for Nigerian firms
Amaechi Marcel Ofomata, Chairman of Amaecom Group, appealed on Saturday, July 15, 2023.
Ofomata also charged port regulatory bodies to provide a conducive environment for exporters and importers.
He spoke on the sidelines of the official commissioning of the company's group headquarters in NAF Valley Estate Abuja.
He said the company was incorporated with the Corporate Affairs Commission of Nigeria as a single brand in 2004 to do business in Asset financing, Manufacturing, Installation, and Provision of alternative power solutions, among others, with the popular BUY NOW, PAYLATER slogan.
Daily Trust reports that the Chairman speaking on the achievements of the company for the year in review, said the company metamorphosed from one brand in Akwa Ibom State to a conglomerate with the group head office in Federal Capital Territory and business locations strategically located in the six geopolitical zones of the country including presence in China, Ghana, and others to bring its service to its teeming customers and stakeholders.
He said:
"It is glaring to the face of everyone. Times are hard. The exchange rate has made life and business not worth it. The President should be able to look into Nigeria's economy; more importantly, if he wants the survival of everyone, he should look into the ports.
"The ports hold a very significant position in the economy of every country. The structure of those ports is essential. They play a crucial role. They determine what comes into the county, so we are already in trouble if there are wrong policies around ports.
"The ports should be able to decide what comes into the country. The regulatory body that regulates the quality of goods should step up.
"Also, the charges at the ports need to be helping us. So much money spent on clearing has increased by 500% in the past few years. Two/three years ago, the cost of clearing used to be within a million and two, but a container has a clearing price of about N5million."
He said Amaecom had grown from supplying its customers with items obtainable in the traditional market to manufacturing.
Chief Sir Benito Ozigbo, Chairman Advisory Board of the company, said the company would neither be cowed nor threatened by the influx of Chinese products into the country.
NPA inaugurates modern Control Towers for Lagos Port complexes
Legit.ng reported that the Nigerian Ports Authority (NPA) has inaugurated brand new, modern control towers for port complexes in Lagos.
NPA said the commissioning of the control towers signifies its commitment to improving efficiency via bold infrastructure and equipment renewal.
The NPA stated that safety and security constitute the essential operational preconditions needed to realize its strategic goal of becoming the maritime logistics hub for ports in Africa.
Source: Legit.ng