Tamlyn Tomita bio: age, husband, net worth, movies and hot photos
Tamlyn Tomita is a Japanese American actress. Most people do not know this, but she can also sing and has done a cover TLC's song: 'Waterfall'. If you are wondering who is Tamlyn and which movies and TV roles she has acted in, continue reading to learn more about this talented and beautiful actress!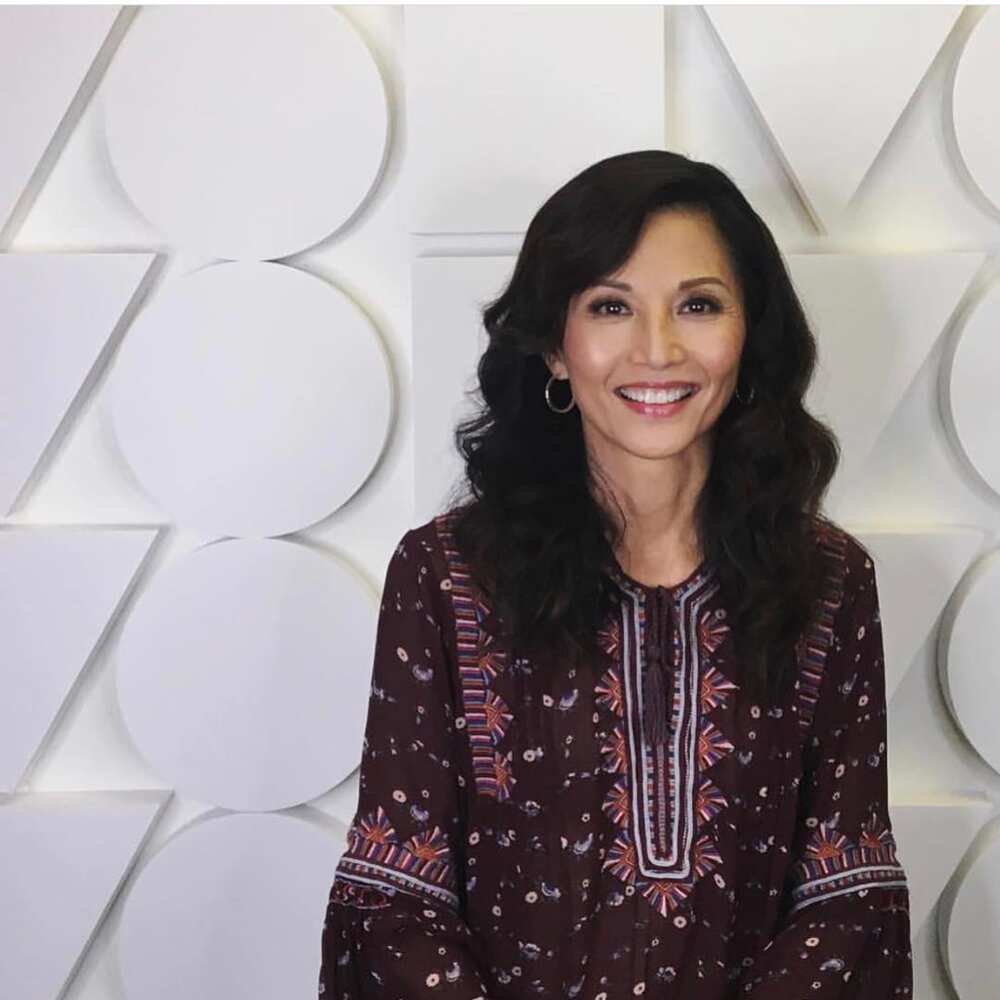 She is a famous actress and is active on her social media pages. As per now, her Instagram followers are at 14.4k. Her beauty has made her a pageant which later made way for her acting career. Tamlyn Tomita 'Karate Kid' actress does not act or sing she dedicates her time to advocating for Asians.
Tamlyn Tomita bio
Tamlyn Tomita was born on 27th of January, 1966 in Okinawa, Japan. Her father is Shiro Tomita, and the mother is Asako Tomita. The actress is quarter Filipino, as the mother has roots in Filipino. Her dad worked as a police officer at the Los Angeles police department. In 1977 her dad, Shiro, assisted in the formation of the first Asian Task force. The father lost his life in 1990 because of cancer. Her mother is still alive.
Tamlyn studied at Granada Hills High School in San Fernando Valley, located in Los Angeles. Later, the actress joined the University of California Los Angeles, and her major was in history.
Tamlyn Tomita age, height and weight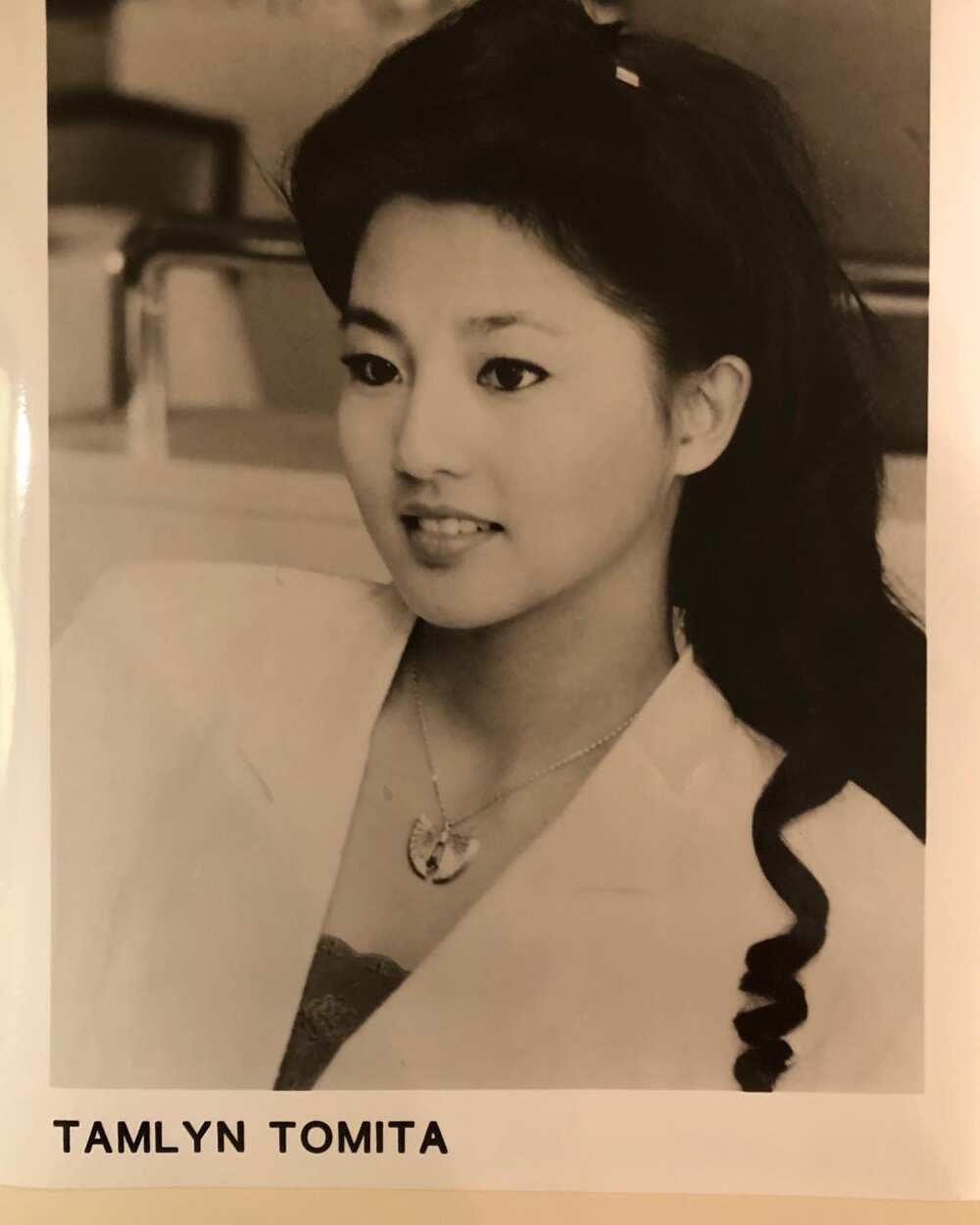 The actress turned 53 years old on 27th January this year. For anyone who may not know how much she weighs and how tall she is, she weighs 115lbs or 52kg, while height is 1.63 m which is equivalent to 5ft 5ins.
Tamlyn Tomita husband
Do you have any clues about Tamlyn personal life? Well, many people do not know much about her personal life because she has not been very open about it. She keeps her personal life private despite being a public figure.
In 2006, there were rumours of her being in a relationship with Grey Wantabe, a Fellow Asian Native, who is an actor. The talks began after they both starred in the independent film "ONLY THE BRAVE". The rumours did not last for long as no one knows what later happened. Since then, the information about her personal life is unknown. However, with deeper research, there has been a discovery of Tamlyn not being single but married.
There is no information on the name of her husband, neither when they started dating or when they tied the knot. She has posts pictures with the unknown man believed to be an American on her Instagram page. You can take a tour on her Instagram page 'thetamlyntomita' to view her photos. Below are some photos of Tamlyn Tomita husband.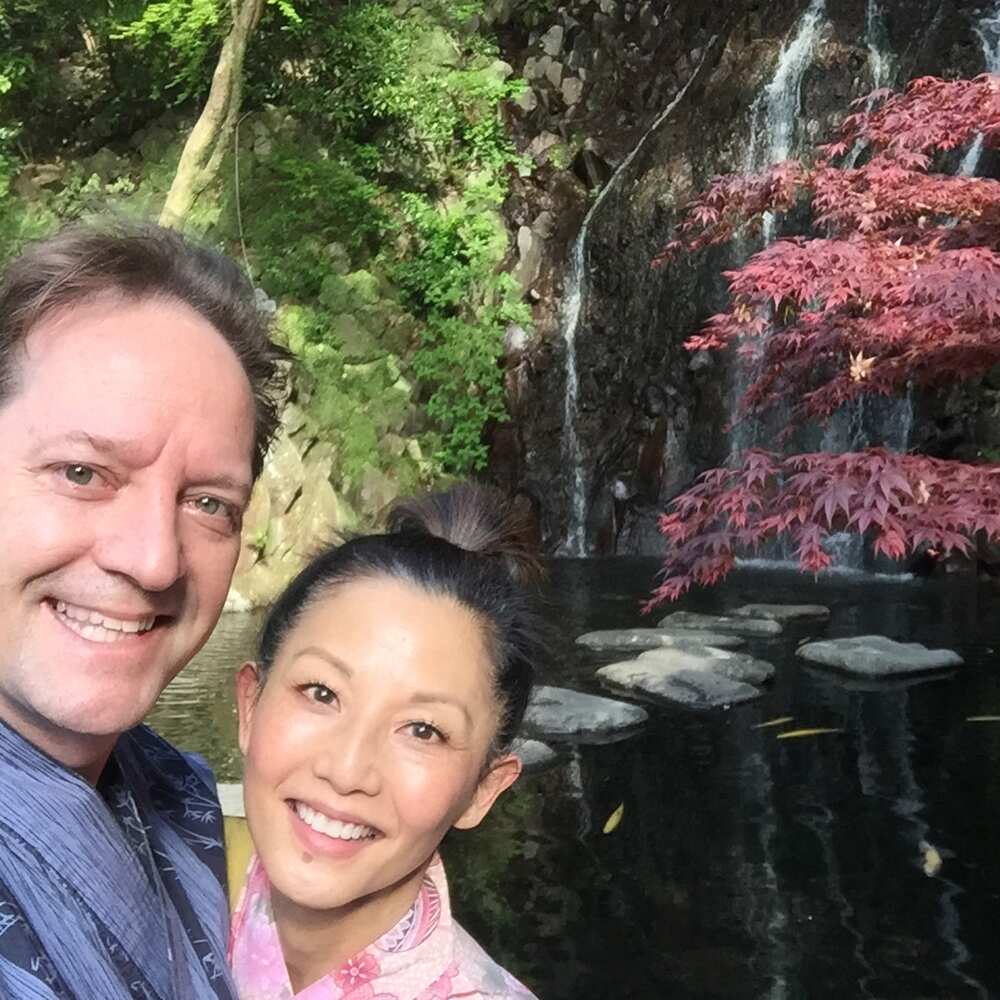 We can tell from the photos and captures on Instagram, the actress is happy with her man. From her caption 'lucky to have him', it is evident she appreciates him in her life.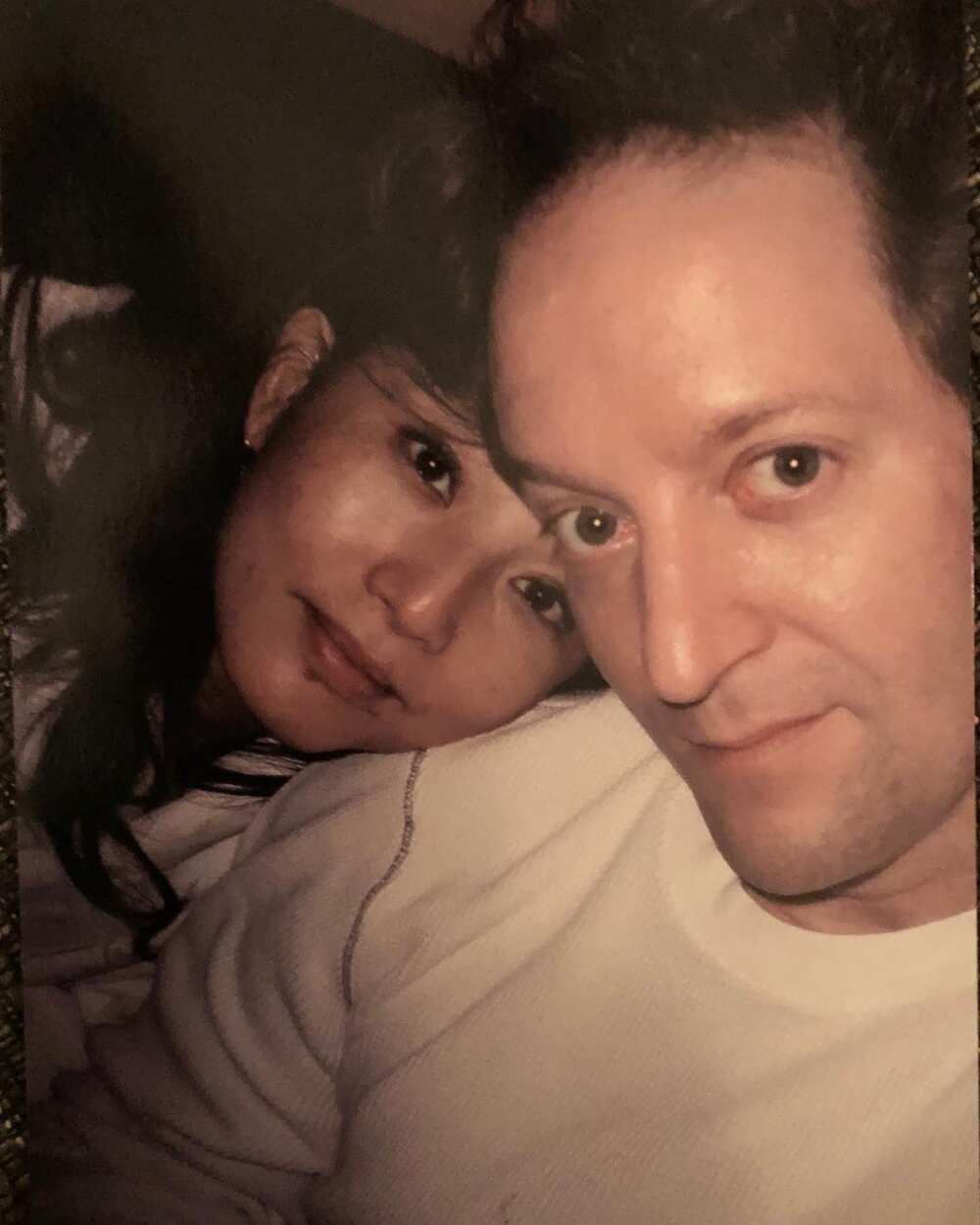 Tamlyn — a beauty pageant
The beautiful Tamlyn developed a passion for modelling studying at college. She participated at the Nisei Week pageant in Los Angeles in 1984 and won the title of the queen. In 1985, she participated in Miss Nikkei International and won the title. Her first single and an album were first released in 1987 after making her Japanese singing debut on the label 'Polydor'.
Tamlyn Tomita movies
The beauty pageant paved the way for Tamlyn's acting career. After winning the pageant title, Tamlyn got to travel to Hawai as part of her winning prize. Director John G. Avildsen selected her to star in "The Karate Kid" movie around 1984 and was cast in the second part of the movie.
In 1990, she was named as the female lead for a drama film "Come See The Paradise", this movie gained her lots of fame in Hollywood. The movie turned out to be a commercial disaster despite positive reviews. In 1993, the actress was again cast in a big screen movie " The Lucky Joy Club". This film became a success and earned nearly three times what the budget was. The movie revolved around the relationship between Chinese American women with their Chinese mothers.
READ ALSO: Brittanya Razavi: real name, net worth, husband and hot photos
Tamlyn starred in the following popular movies:
Four Room (1995)
Robot Stories (2003)
Gaijins 2: Love Me As I Am (2005)
Tekken (2009)
Teacher of the Year (2014)
She has also starred in the following short films:
Betty Anderson (2000)
Peace (2006)
Straight Inn (2010)
In her TV career, the actress has starred in the following series:
Santa Babra (1980)
To Help a Nation (1988)
Walking Shadow (2001)
Jane Doe (2005)
READ ALSO: Jerry Trainor now: age, height, net worth and photos
She also has guest roles in the following TV series:
Time Trax
The Burning Zone
Nash Bridges
Eureka
General Hospital
Teen Wolf
Berlin station (2016)
The Good Doctor (2017
Tamlyn Tomita net worth
Tamlyn Tomita has made a big name in the acting industry throughout the years. The Peoples Magazine in 1991 selected her as one of the 50 most beautiful women in the world. In 2001, she won the Asian American Film Festival Award. She has been in the film industry for many years, with her small and big screen roles as well as her singing career. Due to that, she has had a chance to gather quite an impressive amount of money for herself. As of 2018, this beautiful American actress's net worth was around $3 million.
Tamlyn Tomita hot photos
You will hardly find hot images on her social network pages, they are either funny or elegant. The photos below displayed the real beauty of Tamlyn.
She has pretty black hair that complements her face.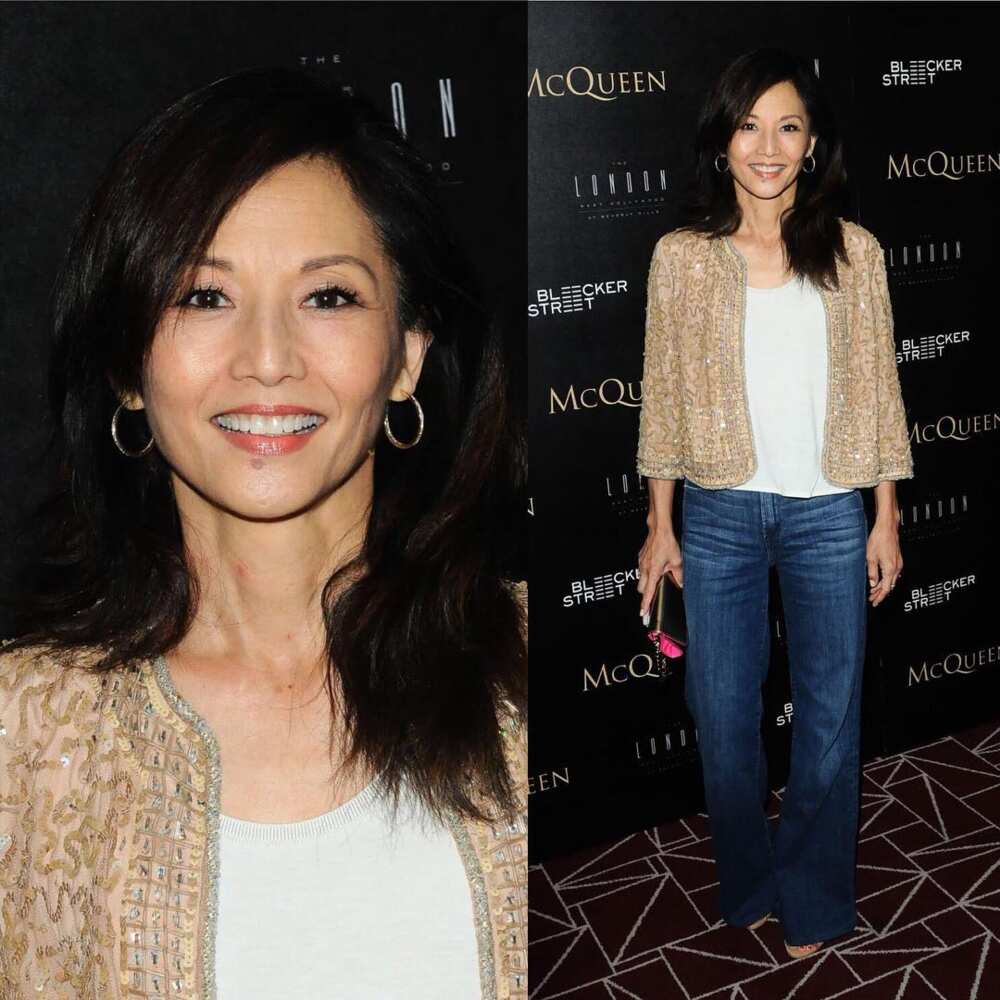 She is a true reflection of beauty. Her beautiful smile will make you stare at her all day long.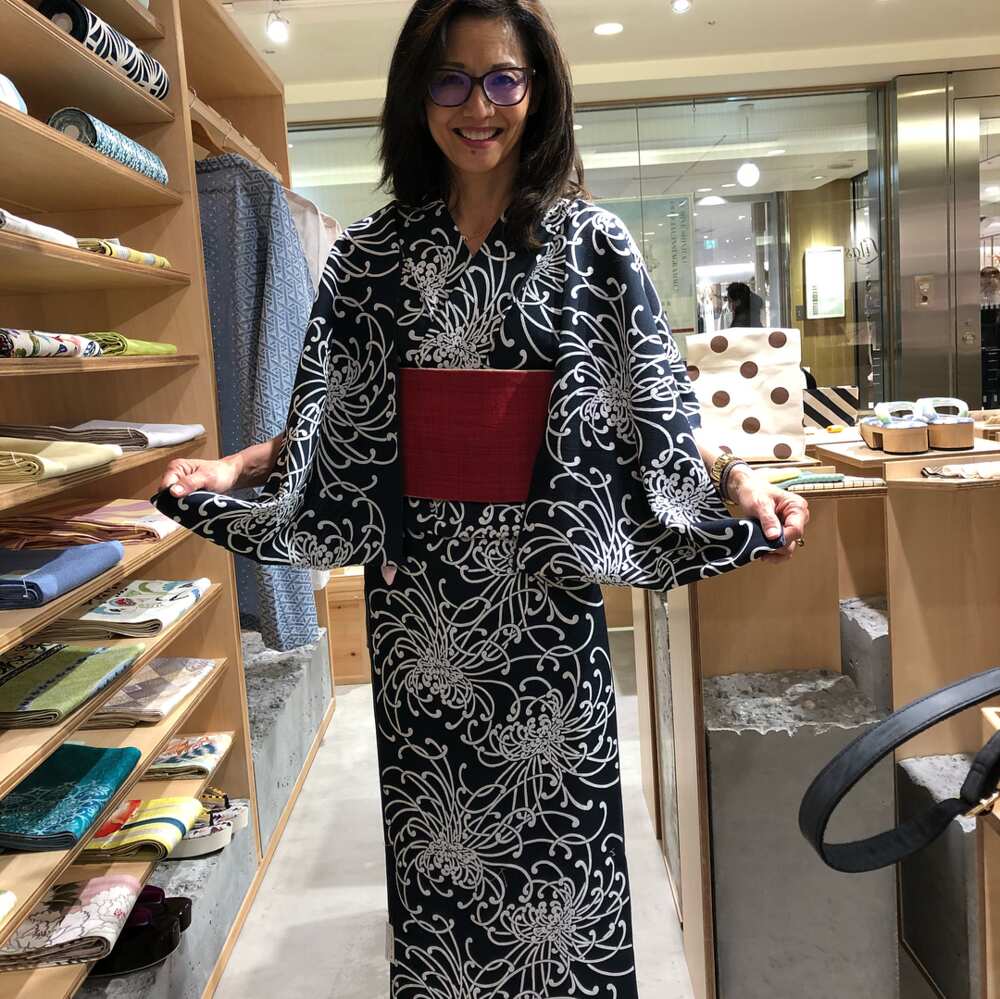 She looks very young, it is not easy to tell she is 53 years old. The lady has not yet lost any of her model qualifications.
Some celebrities prefer to be secretive about their personal life and their families are sacred to them. From the article, there is no doubt Tamlyn Tomita is one of them, and there are minimal chances of knowing what is going on in her personal life. However, she is active on her social media pages; hence one can enjoy great photos of her.
READ ALSO: Perdita Weeks: age, height, husband and hot photos
Source: Legit.ng