Omotade Mack: How 300-Level LASU Student Built Fast-Growing AgriBusiness with N100,000 Start-Up Capital
Running a successful business in Nigeria is no walk in the park; it is not for the faint-hearted. The challenges are humongous, the roads to success littered with losses and struggles. However, against all odds, some are making things happen in the business sector.
Omotade Mack, a 300-level student of Mass Communication at the Lagos State University (LASU) is one of them.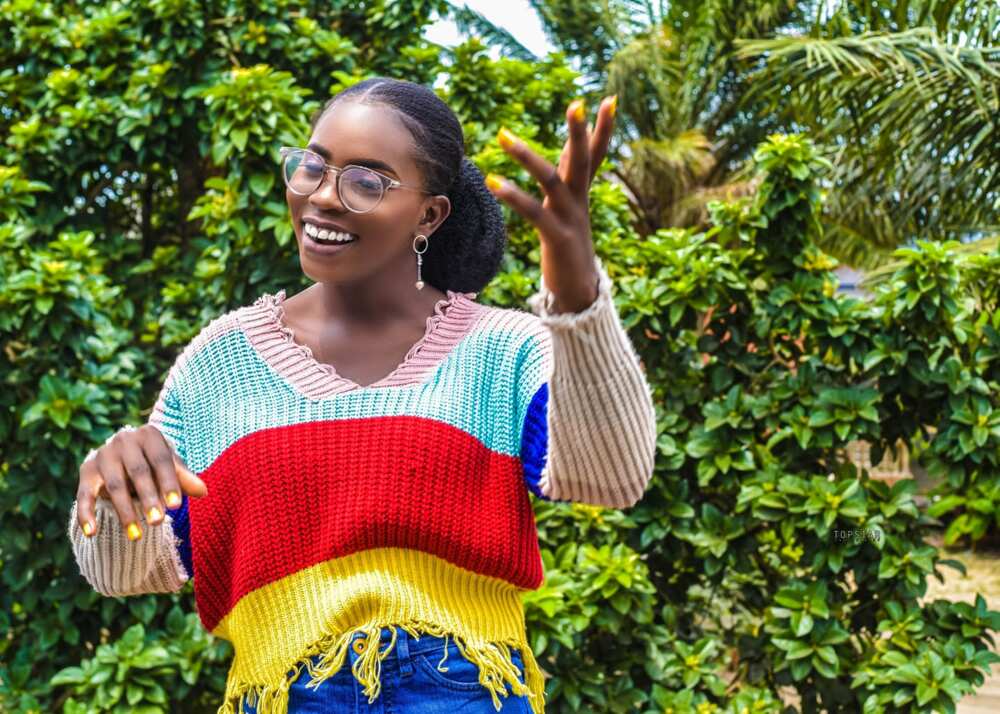 An unpleasant situation had brought Omotade to Lagos a few years ago. However, within a very brief period, she made "a lemonade out of the lemon" life threw at her.
Some days ago, I stumbled on the photos of a beautiful, gorgeous young lady, Omotade, smiling gleefully as she stands in front of a huge truck loaded with thousands of tubers of yams on the Facebook page of Jack Obinyan, a former media aide to Governor Godwin Obaseki of Edo state.
Omotade was in Benue state to purchase the yams.
Do you have a groundbreaking story you would like us to publish? Please reach us through info@corp.legit.ng!
It's not every day you come by the photos of a young damsel dealing in the "unfancy" business of selling yams at such a large scale, and doing so with ease, passion and a touch of millennial fanciness.
So, what I saw piqued my interest immediately and I decided to visit her wall. I was blessed with more beautiful pictures and a video of Omotade as she conducts her business in Benue.
"I'm on River Benue. I'm scared and I'm not scared," she said amid a bout of laughter on Facebook live as she took a boat on the popular river.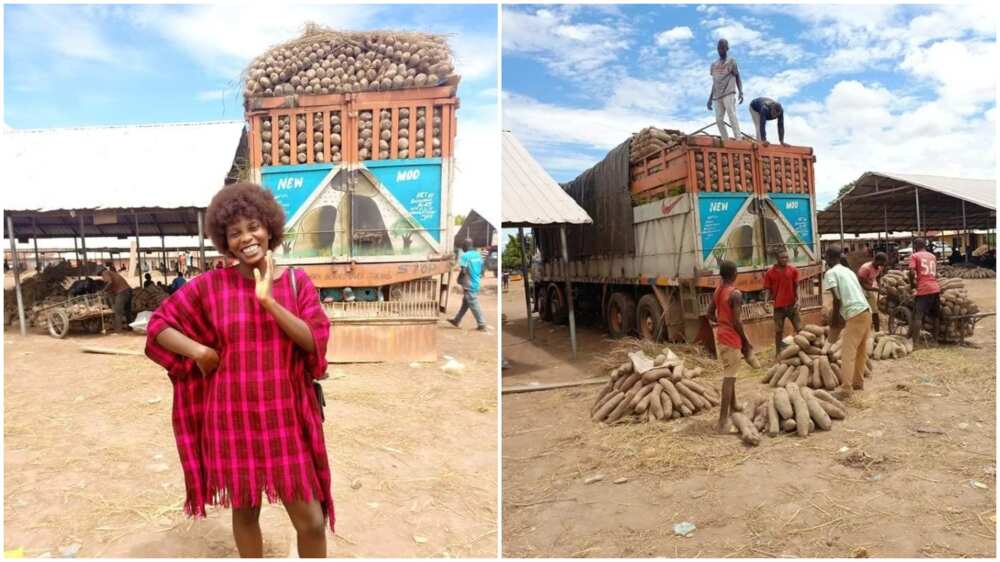 She said about the business trip to Benue on Facebook:
"The whole transaction went well, my goods are on the way to the receiving market. For many who have been asking if we are insured, I'm here to also announce that all of our goods are fully insured.
"This smile of mine will not reveal the tired part of me.."
Amid the stories of gloom and doom that have filled up Nigeria's social and traditional media spaces, Omotade's inspiring story deserves to be told. So, I got in touch with her via Facebook messenger and she obliged me almost immediately.
Omotade was born and raised in Akure, Ondo state. Raised in a godly home and surrounded by doers, she grew up with an independent mindset and had a burning desire to work and make money at a very early age. Years after, that early stage burning desire led to the founding of Ample Ace Ltd.
Ample Ace Ltd, also called A2, is a privately owned agricultural company that specializes in the trade of agro commodities and explores other agricultural value chains such as storage, exportation, and so on.
A2 is registered with the Corporate Affairs Commission (CAC).
Lagos shaped me into a better person
But before Ample Ace Ltd was born, Omotade had tried her hands in many menial jobs as she put a not-so-pleasant experience she had had at Ambrose Alli University behind her and relocated to Lagos.
To survive, she once cooked and sold noodles for sale. At some point, Omotade worked as an attendant at Sweet Sensation, a popular restaurant, and other restaurants at Surulere in Lagos.
When I tried to empathise with her over the unpleasant experience which made her relocate to Lagos, Omotade quipped:
"Don't be (sorry for me), Lagos shaped me into a better person."
With Ample Ace, Omotade has experienced daunting challenges that could have made many people quit. But like the strong lady that she is, she confronted the obstacles headlong and made a success out of them.
When I asked how her journey from Benue (where she bought the truckload of yams) to the receiving market was, Omotade said, "It was actually stressful."
Travelling on Nigerian roads can be really stressful.
"I use flight in most cases, but Makurdi ('s airport) isn't functional," she said.
"The state (Benue) is filled with lots of challenges. And the extortion that goes on there is a lot."
High cost of food in Nigeria
During his nationwide broadcast to mark Nigeria's 61st Independence anniversary on Friday, October 1, President Muhammadu Buhari said middlemen are to blame for the high prices of food in the country.
The president said middlemen have created "artificial shortages" through the hoarding of essential commodities just to get excessive profit.
Omotade believed otherwise. She said the extortions by the police and state government agencies are the reasons for the high cost of food.
"Many people blame middlemen for this but it's far from it," she said.
"Before I could move my truck, the tax people collected N200,000 from me and gave me a receipt of N38,000. That's within the market.
"Police checking goods is okay take N15,000 at every checkpoint. We can pay between N10,000 and N14,000 in 25 places before goods gets to the consumer.
"Trucks alone charge between N700,000 and N1 million per trip. Please am I to come here and sell my goods at a giveaway price?
"I will factor those expenses and try everything in my power to make it back.
"So when I see farmers talking online that middlemen are making the most money I just laugh. I challenge them to come spend all the money that I'm spending. None of them can do it."
Recently, the minister of industry, trade and investment, Niyi Adebayo, said Nigeria's ranking in the World Bank's Ease of Doing Business stood at 131 of 170 countries in 2020, up from 170 of 189 countries in 2016.
He said Nigeria also recorded improvements in the World Bank's Subnational Doing Business assessment and assured that the country will by 2023, be ranked among the first 100 countries in the global ease of doing business evaluation.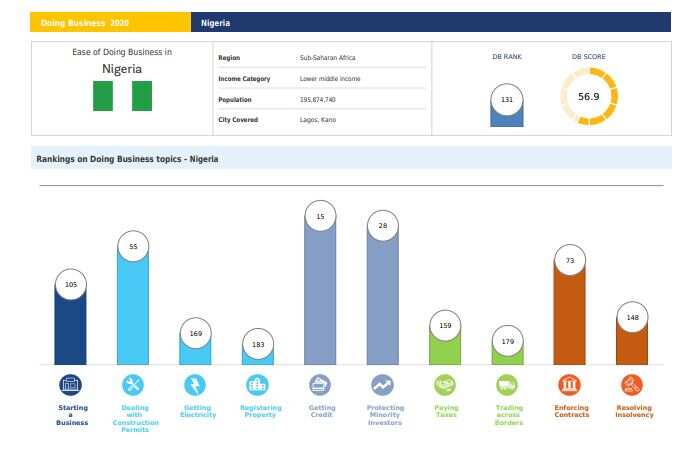 Nigeria clearly has a long way to go in terms of ease of doing business, if Omotade's experience is to be considered.
Who is Omotade Mack?
I was born and raised in Akure, Ondo state, on the 16th of October into the family of Mr and Mrs Makinwa.
I was raised in a godly home and was surrounded by doers. I grew up having that independent mindset and wanted to work and make money at a very early age.
I attended Chapel of the Annunciation Primary school in Akure and obtained my Senior Secondary Certificate Examination (SSCE) at Fiwasaye Girls Grammar School, Akure. I currently study Mass Communication in Lagos State University (LASU).
I'm based in Lagos state. My core values are diligence, honour, commitment and consistency. I am very compassionate, adventurous, courageous and a lover of good humour.
I'm convinced that the core of life is service to humanity which eventually leads to making the world a better place.
What inspired you to found Ample Ace Ltd?
I was inspired to start the business because I love the agricultural sector and after reading through the Sustainable Development Goals (SDGs), I decided to also contribute my own quota in curbing hunger in the world.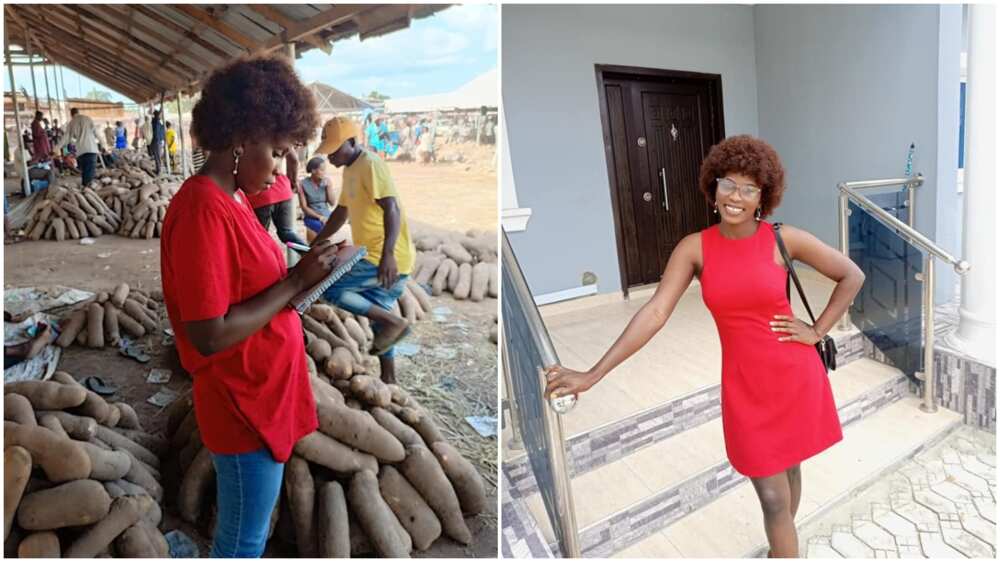 It took me a while to decide on the agricultural value chain that I'd like to specialize in but considering what my capacity was, what I would be efficient in and looking at my environment, I finally made a decision to start to trade agro commodities because there was the demand for them.
I started by supplying maize to some poultry farmers in Lagos. I started with 8 bags of maize, the profit margin was really little but I enjoyed it then. I started with N100,000 and currently, we are seeing rapid growth in our turnovers.
Do you have employees or do you run the business alone?
Currently, I have two people working for me but I manage major parts of the business. We are looking forward to employing more people as time goes on and as we expand.
Many business owners complain about funding issues. Do you have a funding challenge and do you address it? What is the biggest challenge you're facing?
Of course, I have funding issues, there are many contracts I've lost because I wasn't capable of funding it.
As a newbie in the business, many financial organizations do not want to loan out money to small business owners. What I do majorly is to rather do what I have the capacity to do at the moment and I also partner with people on some projects for profit sharing.
The biggest challenge in my business currently is the transportation of goods from the buying point to the receiving point and I believe the government is working on how agro traders can begin to move their goods through rail cargo that will surely reduce the extortion of the officers at the various checking point on the road thereby reducing the cost of commodity and foodstuff for the consumers.
I have had goods damaged on the road before. If there is so much heat on the way, they'll get spoiled and you can't account for anything. The reason I stopped dealing with perishables. I do more of industrial supplies and little of food supplies.
Now I'm insuring the goods for safety because we have had so many losses.
Some (drivers) will even dilute your palm oil on the way; mix with engine oil or water. By the time it gets to the receiver, we'll have to pay for the damages. You might send 100 kegs and 20 kegs have been tampered with. And maybe 10 kegs is your profit.
Now, I'm using NAIC to insure my goods. Many insurance companies do not like insuring agro goods and movements. The business is always 50/50. NAIC is very efficient. Now they insure all of my goods on transit; total value of it. And their premium payment is very affordable to farmers and agribusiness dealers.
That's the reason I know the extortions are not from the federal government. They (the federal government) are trying everything to support food security. But the greedy ones in the grassroots are making things difficult.
Agribusiness is not easy but farmers keep thinking middlemen are their problem. And the federal government has projected that for a long time, even consumers think we are the problem. I and some people are working to curb extortion (by police and other government agencies). It must get to the minister of agriculture.
(*Established November 15, 1987, the Nigerian Agricultural Insurance Corporation (NAIC) is a federal government-owned insurance company with the mandate to provide Agricultural risks insurance cover to Nigerian farmers.
Its core mission is to be a result-oriented institution capable of providing innovative insurance services so as to sustain national agricultural and economic development.)
What special/unique strategies did you first use to market your business?
Personal communication.
When I wanted to start the business, I met with a certain woman who owns a poultry farm. She produces the feed of her birds by herself and she buys maize. I started to sell to her at first and later her colleagues started to buy from me. I started offline before I finally summoned the courage to bring it online.
What do you enjoy the most about starting your own company?
I enjoy the fact that I get to travel a lot and see different parts of the country. I also enjoy the fact that people are getting to know about our operations and they are beginning to trust us enough to want to partner and do business with us.
How did COVID-19 impact your business? Do you benefit from the CBN/FG's stimulus packages?
COVID-19 didn't have much effect on my business and I didn't benefit from the CBN/FG's stimulus package.
What goal have you set for the business to achieve in the next five/10 years?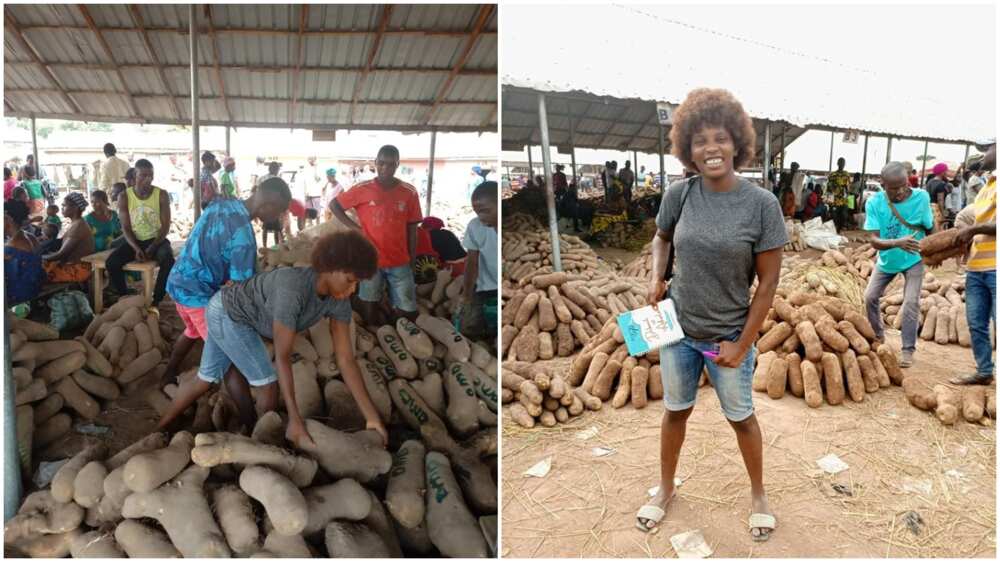 I see Ample Ace becoming a household name and I see the company going into food processing, having our garri mill, oil mill, rice mill, owning our own ranch where we raise cows and also fattening them for the production of meat, also owning our agro shopping mart where we sell strictly fresh agro products of all kinds thereby feeding the people with good and healthy food.
In the next 10 years, I see Ample Ace employing a lot of Nigerian youths thereby helping to curb unemployment in the country.
How do you combine business with schooling?
I'm able to manage both because of planning. I plan myself ahead and pay some people to handle some parts of the business activities when I'm busy with studies. When it's time for exams, my guys are on standby to take over from me. Schoolwork can be hectic but I manage to balance it. And we are still on 2.1.
What is your advice for other young Nigerians interested in agribusiness?
The agro sector is a very wide one, for those who are interested in agribusiness, find your own ground and be knowledgeable enough before venturing into it.
Agribusiness is a very good one for those who find their niche, don't venture into it because some other people are making it big in it or because you want to blow quickly. The fact is agribusiness is not a place to blow quickly, it requires dedication, lots of hard work and preparation for the journey because you might give up on the way.
Start small and build capacity and never stop learning.
Source: Legit.ng