National Debt: Each Nigerian Owes N217,136 Under Buhari as Tinubu Takes Office
Nigeria's debt stock is presently standing at about N80 trillion with a huge deficit hanging over each citizen
The current debt stock leaves a deficit per citizen at about N217,136 under outgone Buhari's government
Analysts say that Buhari increased Nigeria's debt burden, which Obasanjo worked hard to reduce
On Monday, May 29, President Buhari will hand over about N80 trillion in national debt to the incoming government of Bola Ahmed Tinubu.
Buhari is leaving Nigerians with a debt burden per head that is more than the combined spending on education and health.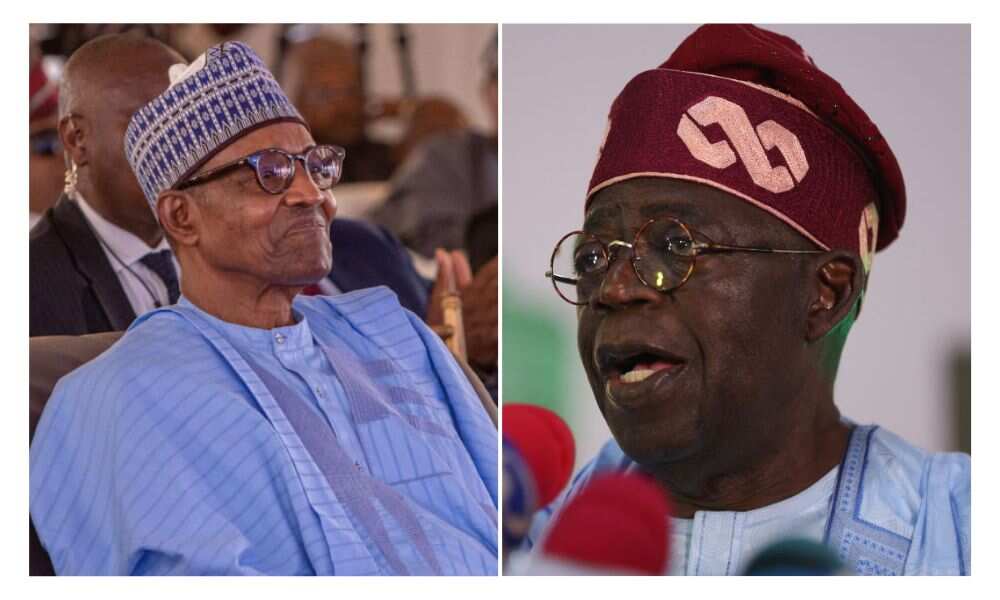 Nigeria's debt burden over the years
Reports say Nigeria's debt burden per citizen grew faster than other sectors, such as health and education, for a country of over 200 million people with multi-dimensional poverty.
PAY ATTENTION: Сheck out news that is picked exactly for YOU ➡️ find the "Recommended for you" block on the home page and enjoy!
Nigeria's debt per citizen increased by 215% from N68.852 in 2015, when Buhari became Nigeria's president, to N217,136 IN 2022, data from Debt Management Office (DMO) says.
Nigerians are shocked that for a country that prefers to prioritize acquiring more debts than tackling corruption issues, improved health care sectors, and education.
According to BusinessDay, the International Monetary Fund (IMF) said Nigeria may spend almost 100% of its revenue on debt service in the next three years unless the new government reverses the trend.
Further findings revealed that as of 2015, each Nigerian owed about N68,825, as the total debt stood at N12.60 trillion based on population estimates of 183 million people.
In 2016, Nigeria's debt profile spiked to N17.36 trillion, which left each citizen owing N92,340, based on a population of 188 million.
By 2017, the debt stock experienced a massive increase to N21.73 trillion, leaving Nigeria's debt per citizen at N117,459, with an estimated population of 185 million.
Towards the end of 2018, the debt stock moved to N24.39 trillion, based on a population of 198 million, leaving each Nigerian with a debt burden of N125,181 by that year.
In 2019, Nigeria's debt stock increased to N27.4 trillion, with each citizen owing N134.975 and an estimated population of 203 million.
Buhari leaves a legacy of debts, poverty, poor health and education sectors
By the end of 2020, Nigeria's total debt had accelerated to N32.92 trillion, with each citizen owing about N158,296.
In 2021, Nigeria's debt was N39.56 trillion, with a debt burden of N185,727 per citizen, based on a population of 213 million people.
Analysts say that Nigerians will remember Buhari for increasing the debt burden, which former president, Olusegun Obasanjo, worked hard to reduce.
5 Nigerian states owe 34% of the $5.34 trillion total domestic debt
Legit.ng reported that five Nigerian states hold more than a third of the total domestic debt owed by state governments in Nigeria.
The highest indebted states are Lagos, Delta, Ogun, Akwa Ibom, and Imo.
The Debt Management Office (DMO) said the total domestic debt owed by 36 state governments and the Federal Capital Territory went up by N879.50 billion in 2022 to N5.337 trillion as of December 2022.
Source: Legit.ng