Remove Petrol Subsidy, New Naira Notes: Experts Task Tinubu on First Steps of First 100 Days in Office
Nigerians and economic experts have asked President-elect Bola Tinubu to address critical sectors of the economy
They say he should tackle issues like dual exchange rate, petrol subsidy, and others
However, Tinubu has promised to save money from petrol subsidy and rechannel it elsewhere
Nigerians are setting the agenda for President-elect Bola Tinubu, who was declared the winner of the February 25, 2023, presidential election.
Despite how Nigerians perceive the election, they want Tinubu to pull himself up by his bootstraps and get to work after he is sworn in.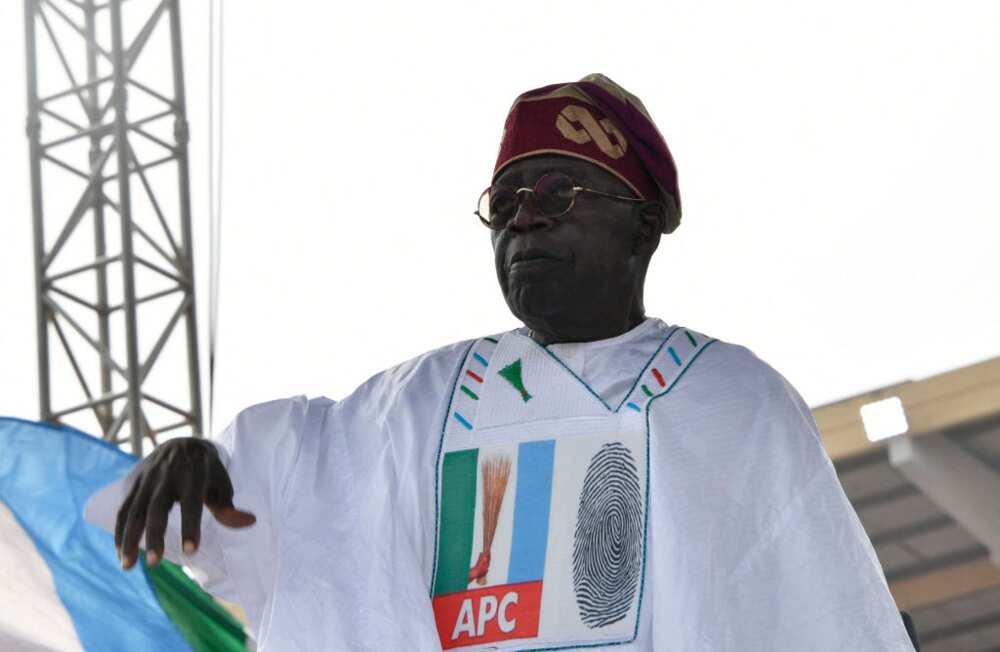 Don't sleep on the job
They want him to take all the 'nasty' decisions necessary to save the economy.
PAY ATTENTION: Share your outstanding story with our editors! Please reach us through info@corp.legit.ng!
"The idea of honeymoon should not occur to him," Emmanuel Osaze, a current affairs analyst and an ex-banker, said.
Osaze, who spoke exclusively to Legit.ng's Pascal Oparada, is speaking the minds of many Nigerians who believe that most elected presidents in the country waste time and, in most cases, resources in fixing the economy.
They point to the six months spent by President Muhammadu Buhari in appointing ministers and cabinet members when he won the 2015 elections.
Osaze said:
"Because he wasted that time, the economy took a hit. The CBN was left to run the economy and monetary policy. The effect was the fall of the naira, which has not rebounded since."
The ex-banker added that who is heading what ministry, departments, and government agencies should be clear by now.
He pointed out that in places like the United Kingdom, political parties wishing to clinch power form shadow cabinets so that fixing people in various positions won't be challenging when they get the power.
Tackle dual exchange rate
"Tinubu should address Nigeria's dual exchange rate," said Godwin Wuche, an economist and business consultant.
Wuche stated that the unofficial exchange rate in Nigeria, known as the black market, has dealt a severe blow to the value of the naira.
He believes that the reason Nigerians are leaving the country in droves is because of a weak currency.
"Our currency is fragile and does not command international respect," Wuch said.
He pointed out that a weak currency will have terrible consequences on the cost of living and is a significant driver of inflation.
"Tinubu should marshal out a team of economic experts who will work with the CBN, financial institutions, and other stakeholders to tame the dual exchange rates in the country."
Wuche stated the crashing naira is mostly to blame for inflation and asked Tinubu to stabilise it to bring down inflation.
Job creation
Business consultant Wuche further tasked Tinubu to ensure adequate job creation, hinging insecurity, and general crime on idle minds.
He says Nigerians must be adequately engaged and get involved in petty cybercrimes.
"The explosion of Yahoo boys today is due to a lack of jobs. Apart from the trust issues, the youths are not adequately engaged and therefore will seek alternative means of survival," he said.
Calls for all-round policy reforms
According to CPPE's Director, Muda Yusuf, the government should be ready to tackle macroeconomic issues, establish adequate economic governance, and ensure fiscal consolidation, a report said.
Yusuf added that ensuring foreign exchange policy reforms, industrialisation, trade and tariff reforms, agricultural reforms, oil & gas sector reforms, financial sector reforms, and regulatory reforms should be sacrosanct.
He noted that adequate policy changes in the core sectors would bring the required economic prosperity to the country.
Petrol subsidy, a guzzler of state resources
Nigerians are waiting keenly to see what Tinubu would do about petrol subsidy.
Nevertheless, in his various campaign speeches, Tinubu had been vocal about his plan to scrap petrol subsidies.
While presenting his economic plans to the Nigeria Economic Summit Group (NESG), Tinubu harped on scrapping petrol subsidies.
Tinubu said:
"It is based on this idea that I believe we must remove the PMS subsidy immediately. It has outlived its shelf life as a public good. We will neither subsidise neighboring countries' fuel consumption nor allow a select few to reap windfall profits and hoard products.
"And the subsidy money will not be 'saved' because that means elimination from the economy. Instead, we will redirect the funds into public infrastructure, transportation, affordable housing, education, and health, strengthening the social safety net for the poorest poor, thus averting increased security challenges."
Experts predict Tinubu may reverse CBN's new naira notes policy in his first week in office
Legit.ng earlier reported that Bola Ahmed Tinubu is Nigeria's President-Elect following the pronouncement by Nigeria's Independent Electoral Commission (INEC) on Wednesday, March 1, 2023.
Tinubu reportedly scored the majority votes and met the 25% constitutional requirement to be declared the winner of the tightest election in Nigeria's history.
During the heated campaign season, the Nigerian government, via the Central Bank of Nigeria (CBN), embarked on a cashless policy aimed at reining in cash outside the banking system in Nigeria.
Source: Legit.ng