GTB, Zenith Bank, First Bank, Others Lead as Unclaimed Dividends Hit N79bn, SEC Raises Alarm
Unclaimed dividends in Nigeria's financial institutions have reached about N79 billion
A recent report showed top Nigerian banks that recorded unclaimed dividends in their financial reports
The development follows a statement by the Securities and Exchange Commission that unclaimed dividends are about N190 billion
Unclaimed dividends in the banking industry reached N79.57 billion in June 2023, an increase of N7.13 billion in the last six months of this year.
The increase represents 8.96% from the 72.43 billion recorded in December 2023.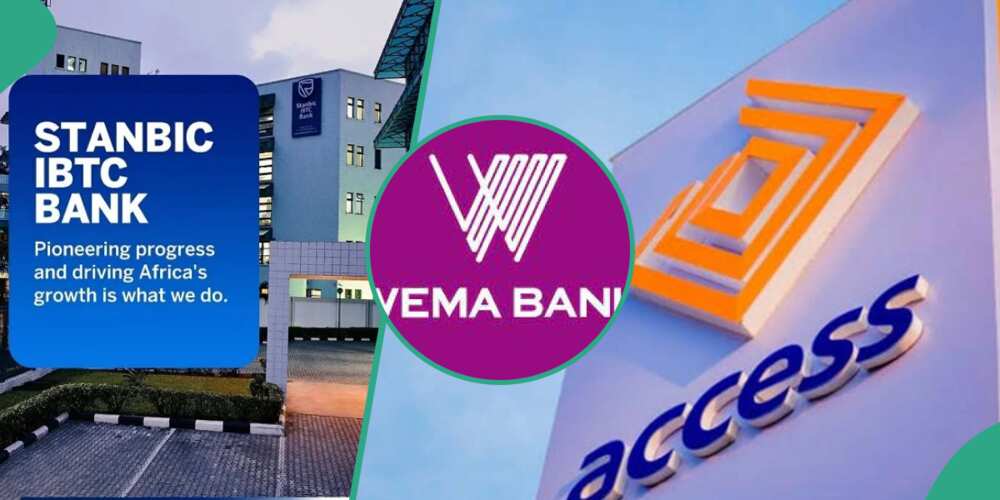 Report shows an uptick in unclaimed dividends
TheCable reports that about eight commercial banks recorded the highest unclaimed dividends based on their 2023 half-year results.
The leading commercial banks include FirstBank, Zenith Bank, FCMB, Fidelity Bank, UBA and Stanbic IBTC.
According to reports, Sterling Bank, Wema Bank, and Unity Bank did not record any unclaimed dividends in the period under review.
Two other financial institutions, Union Bank and Access Bank, are yet to release their H1 financials.
Leading banks with unclaimed dividends
Zenith recorded the highest amount of unclaimed dividends, with about N29.65 billion at the end of the second quarter of 2023.
The figure is a decline of N114 million from N29.76 million recorded at the end of the financial year 2022.
FBN Holdings, the parent company of First Bank, reported N14.62 billion as unclaimed dividends, the same as the figure posted in 2022.
Ecobank recorded about 14.37 billion in unclaimed dividends by the end of June of 2023. The bank recorded the highest increase, posting N9.12 billion, representing a 173.76% increase compared to the N5.25 billion recorded in December 2022.
UBA follows with about N13.73 billion, an increase of N1.10 billion within the first half of 2023 compared to the N12.63 billion recorded at the end of 2022.
Guaranty Trust Bank recorded about N4.08 billion as unclaimed dividends in the first half of 2023.
The amount increased from N3.95 billion in the one recorded in the same period of 2022. It shows an uptick of N134.10 million.
First City Monument Bank put its unclaimed dividends at N2 billion in June 2023, a spike of N304.56 million from N1.69 billion registered at the end of the preceding year.
Stanbic IBTC saw a 75.83% decrease in its unclaimed dividends from N4.51 billion to N1.09 billion recorded in the period under review.
Fidelity Bank, which completed the acquisition of Union Bank UK, recorded the lowest in unclaimed dividends of N6 million. The amount increased by N1 million at the end of 2022.
SEC calls unclaimed dividends worrisome
The report follows an earlier statement by the Nigerian Securities and Exchange Commission (SEC), which said that the issue of unclaimed dividends in the capital market is a severe problem.
According to the Securities and Exchange Commission, unclaimed dividends in the capital market have skyrocketed to an estimated N190 billion.
SEC Director-General Lamido Yuguda disclosed this at the second-post capital committee media briefing on Friday, August 24, 2023.
SEC DG identifies key issues in unclaimed dividends
The SEC DG mentioned identity management issues in Nigeria as a critical factor contributing to the spike in unclaimed dividends.
Yuguda stated that multiple subscriptions and identity management processes contributed immensely to increasing the number.
He said the issue of unclaimed dividends has become very serious in Nigeria due to problems of identity management in the capital market, especially multiple subscriptions. He revealed that investors use numerous names in subscribing to share offerings and that most information was not captured about individual subscribers.
"9,500 shareholders remaining": MTN releases links, methods to claim dividends
Legit.ng earlier reported that according to MTN Nigeria, in its annual report, over 9,500 shareholders have yet to claim their dividends.
Dividends are the annual returns a firm pays to shareholders, and unclaimed dividends are the profits yet to be appropriated by shareholders.
MTN's shareholders whose names appear in its Register of Members are also entitled to a final dividend of N10.00 per 2 kobo ordinary shares paid on March 27, 2023.
Source: Legit.ng