"It's Serious a Problem:" SEC Worried as Nigerians Abandon N190bn Dividends With Companies
Lamido Yuguda, the DG of the Securities and Exchange Commission said the unclaimed dividends in Nigeria have ballooned to N190 billion
He said that issues of identity management have contributed immensely to driving up the number
He disclosed that the SEC is working to create an e-dividend portal to improve investor experience.
According to the Securities and Exchange Commission, unclaimed dividends in the capital market have skyrocketed to an estimated N190 billion.
SEC Director-General Lamido Yuguda disclosed this at the second-post capital committee media briefing on Friday, August 24, 2023.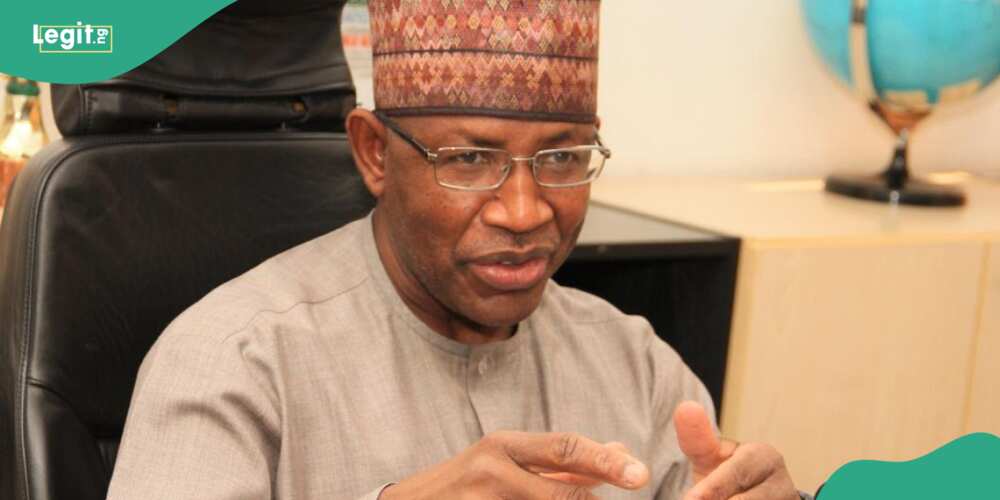 SEC identifies issues of multiple subscriptions
The SEC DG mentioned identity management issues in Nigeria as a critical factor contributing to the spike in unclaimed dividends.
Yuguda stated that multiple subscriptions and identity management processes contributed immensely to increasing the number.
He said the issue of unclaimed dividends has become very serious in Nigeria due to problems of identity management in the capital market, especially multiple subscriptions.
He revealed that investors use multiple names in subscribing to share offerings and that most information was not captured about individual subscribers.
"Then a lot of companies changed their names", Yuguda revealed.
The SEC boss said legacy issues have exacerbated the problem of unclaimed dividends.
Yuguda revealed that the commission is working to resolve the issues by introducing an electronic dividend portal.
SEC working on e-portal for investors
Per Yuguda's statement, the committee on the capital market e-dividend mandate, the Institute of Capital Market Registrars (ICMR), and the Nigeria Inter-Bank Settlement System (NIBBS) are working on the e-dividend portal to perform better and user-friendly.
The move would boost the SEC and enable it to improve investors' experience uploading necessary documents and details and address the issues of unclaimed dividends in the capital market.
Yuguda lauded the decision of the Nigerian Exchange Limited to allow companies to list dollar-denominated bonds on the NGX floor.
He said:
"What matters is that the issuer of the bond can pay both principal and interest on the bond."
He stated that the SEC is undergoing reforms that aligns with the present administration to move the Nigerian capital market into global standards.
Fidelity Bank, Seplat, TotalEnergies, 6 Others Emerge Companies in Nigeria With Highest Earnings Per Share
Legit.ng reported that many Nigerian companies overcame the economic headwinds in the first half of 2023, with Fidelity Bank, Seplat Energy,
Total Energy, and Okomu Oil becoming the top Nigerian companies with the highest earnings per share on the Nigerian Exchange Limited as of August 2023. Nigeria's economy faced tough times in 2023, as most people and businesses battled the high cost of living, and companies saw a spike in the price of production caused by the petrol subsidy removal, which drove the costs through the roof.
However, companies in Nigeria managed to stay afloat despite a tough first half year.
Source: Legit.ng