Austin McBroom bio: age, height, net worth, the ACE family
The technological era has brought many advancements, one of which is the possibility of making money through YouTube videos. One family reaping big from this venture is The ACE Family, whose patriarch is Austin McBroom. What does Austin McBroom do?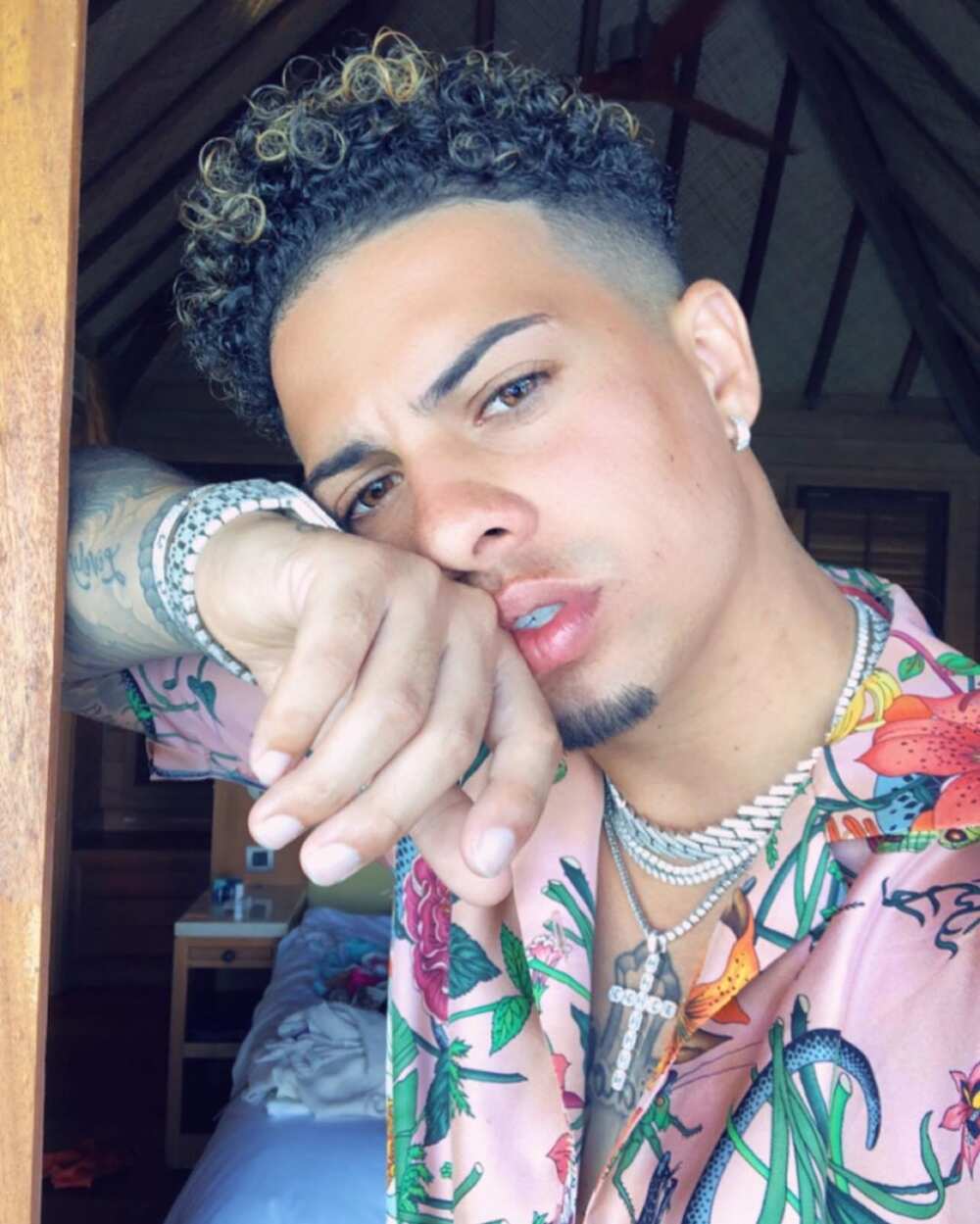 At just 27 years old, Austin McBroom is giving other vloggers a run for their money. With his family's YouTube channel boasting of over 18 million subscribers, there is definitely a lot that people need to know about Austin.
Profile summary
Early life and family
How old is Austin McBroom? He was born on May 20th in the year 1992. This means that he is currently 27 years old and will turn 28 this year in May.
He was born in Palmdale, California, to parents Allen and Michale McBroom. He has a younger brother named Landon, who also enjoys his own share of fame on YouTube. Landon is a famous sports trainer.
McBroom also has two stepbrothers.
Education
McBroom's parents wanted to give him the best education, and they wished that their son grew up all-rounded. As a result of this, they enrolled him at Campbell Hall High School.
For his higher education, Austin attended three universities in total; Central Michigan University, Saint Louis University, and Eastern Washington University (from where he graduated with a degree in Communications).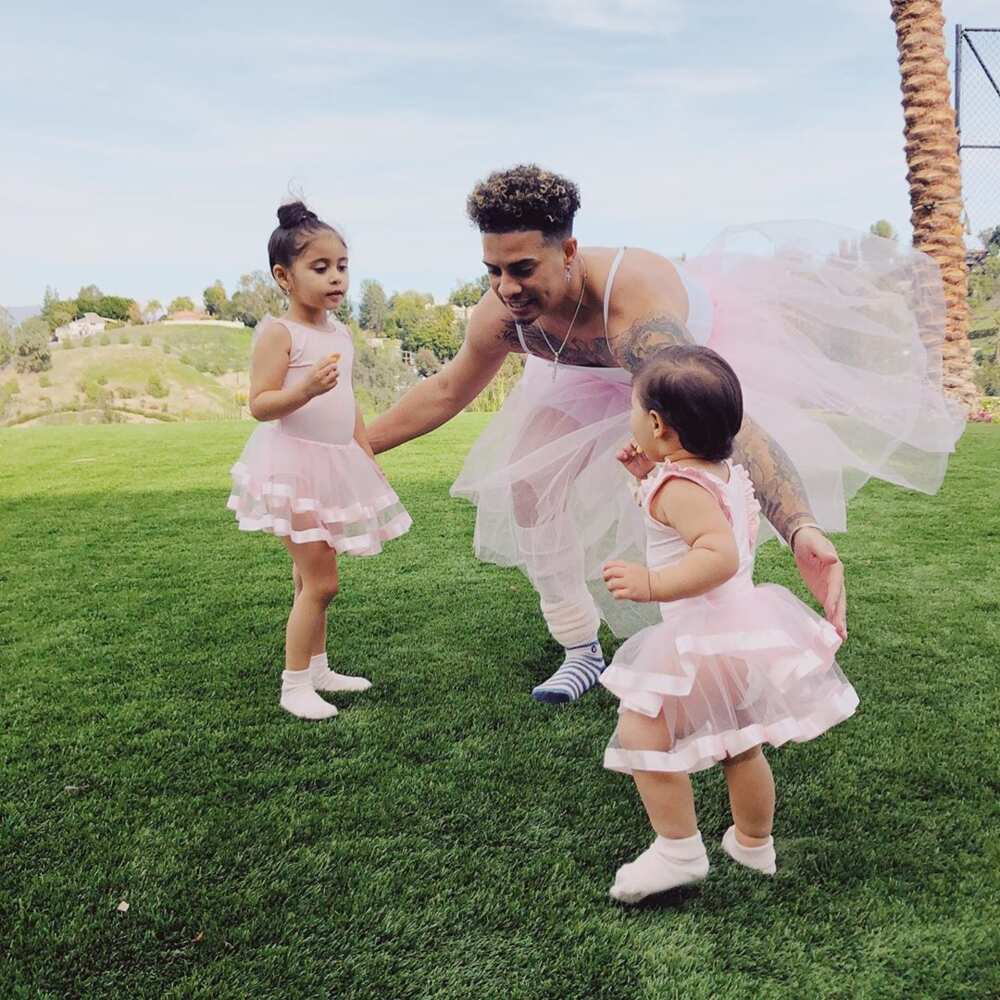 Sports career
From a young age, Austin McBroom had a love for sports. He especially loved basketball, baseball, and football. He ended up pursuing basketball as it was the sport he loved. He once revealed in a YouTube video :
"Baseball was just too slow for me. And then football, I hated getting tackled. I would just run all over the field … Basketball is just something I was always in love with. Couldn't get bored with basketball."
He ended his senior year in high school with an average point score of 25.1 per game.
McBroom played for the Vikings state championship team and had a one year stint with the Central Michigan Chippewas. His stint with the Chippewas earned him a spot in the Mid-American Conference All-Freshman team.
Physical appearance
Austin McBroom height is 5 feet and 9 inches. He has dark brown hair and light brown eyes.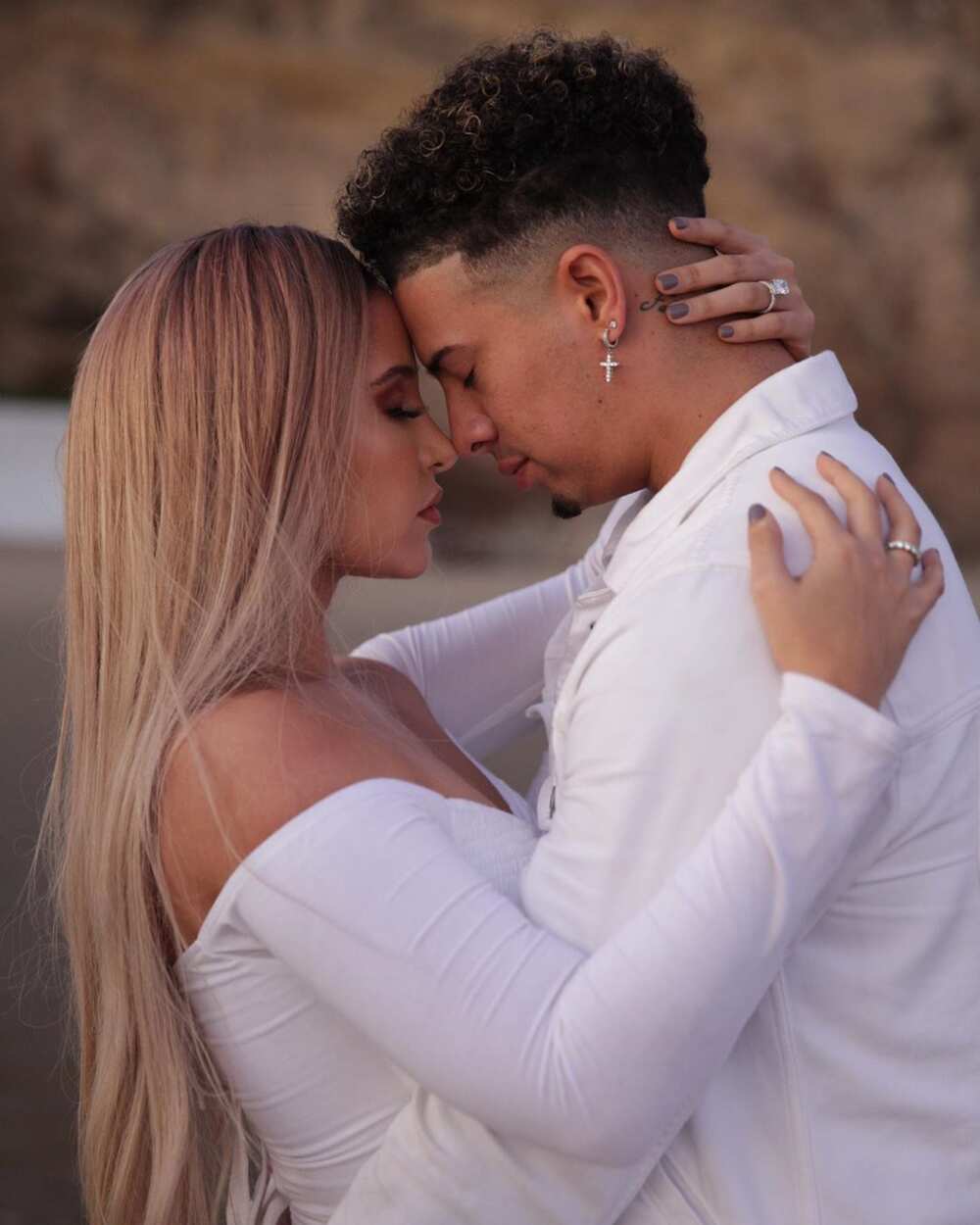 Love life
Austin McBroom and Catherine Paiz ( (born on August 24, 1990) met at a dinner party. They then went on a date at Nobu. As it turned out, McBroom knew from the moment he met Paiz that she was the one. The story is a bit different for Paiz, as it took some time for her to warm up to Austin.
Soon enough, Austin confessed his love for Paiz, who sort of ignored the declaration. As she revealed, she did not think that the relationship would last as long as it has.
The pair got engaged in August 2017, and that is how The ACE Family began. On 3rd January 2020, the couple revealed that they have been married for two years now.
Who is Catherine Paiz?
She is a Los Angeles based French-Canadian model, actress, and social media star. She has worked for Victoria's Secret, Azzelia Swimwear, and many more.
Paiz is also an actress who has appeared in famous movies such as 'Lilin's Brood' (2016), 'Monday Nights at Seven' (2016) and 'You Can't Have It' (2017).
In a YouTube video, she revealed:
"I've been working my whole life. I've always had a job since I was like 16. And I didn't go to college. I moved to China after high school and I was there for quite some time… I came back and went straight to work. I moved to Miami and I managed a venue, and I worked at a hedge fund, and I've done like so many different things."
Her full name is Dolores Catherine Johnston Paiz. She was born in Montreal, Canada, to Panamanian parents.
She has three younger siblings: two brothers and a sister. She majorly lived with her father in Montreal, but she later moved to Tampa, Florida, where she was raised by her mother.
While in school, she played hockey, soccer, and volleyball and also took swimming lessons. She enrolled in St. Louis University and later moved to Los Angeles to advance her modeling and acting career.
A fun fact about Paiz is that she is trilingual and can speak English, Spanish, and French.
When it comes to her physical appearance, Catherine is five feet seven inches tall and she has hazel eyes and brown hair. She weighs 57 kilograms, and her shoe size is 8 (US).
Her body measurements are 34-25-35 inches and she has a slim build.
Her current net worth is $3 million.
Who is The ACE Family?
ACE is an acronym for Austin, Catherine, and Elle. Elle is the couple's first child. Her full name is Elle Lively McBroom and she was born in California on 28th May 2016.
The ACE Family is the name of the family's YouTube channel, which has 18.1 million subscribers at the moment. The channel was started in January 2016.
The family uses the YouTube channel to post cute videos of their day to day activities, prank videos, and song videos as well.
Currently, the family consists of two children: Elle and her younger sister Alai Marie McBroom. Just recently, it was revealed that Catherine Paiz is pregnant. The celebrity revealed this on her Instagram page. The couple is set to welcome a baby boy.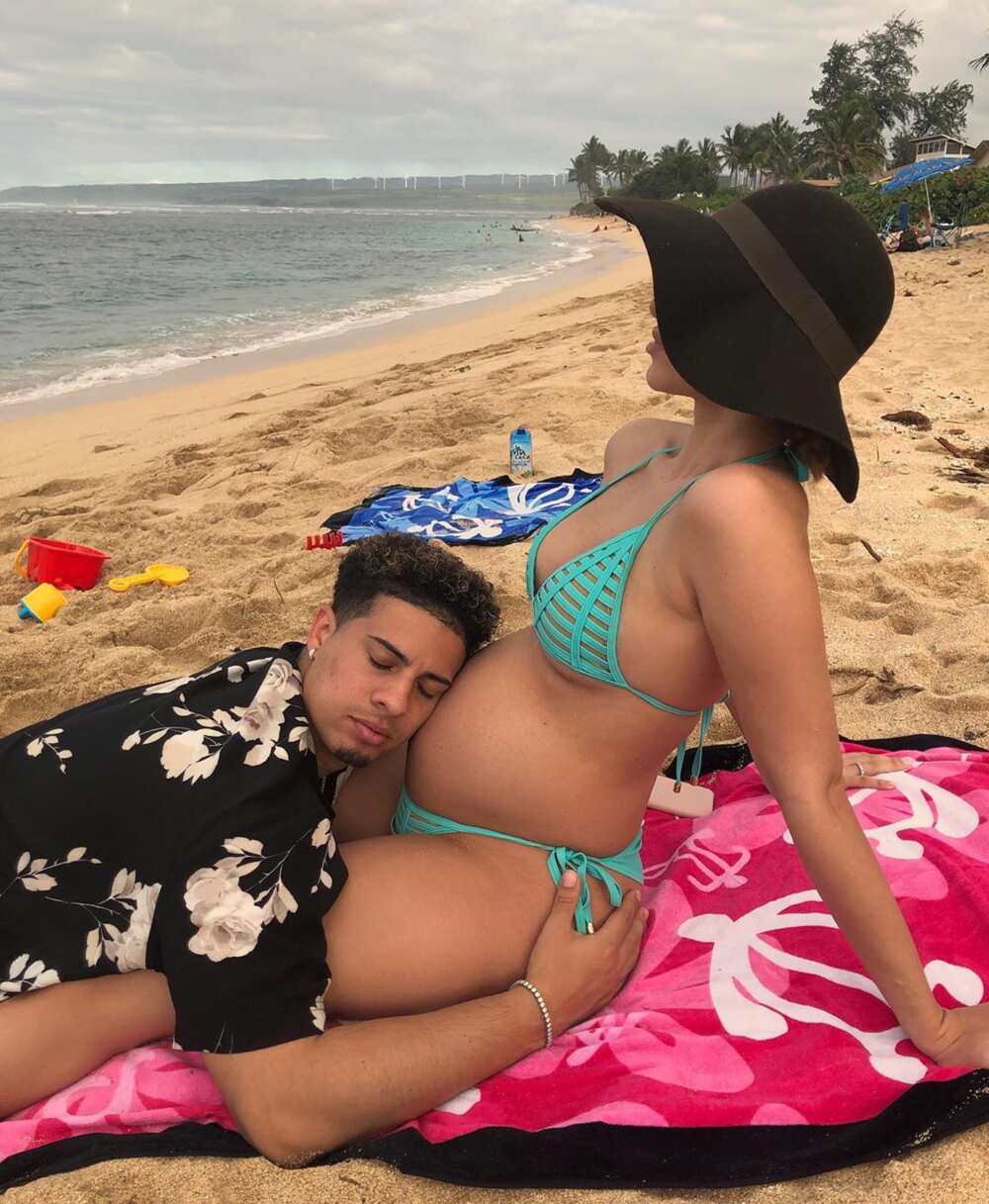 What is The ACE Family net worth?
It is no secret that the family is quite wealthy. Besides, not everyone can afford a 10 million dollar home.
The clan has a couple of income streams, some of which are listed below:
The ACE Family net worth is approximately $13 million. Austin McBroom net worth, on the other hand, is around $5 million.
The Ace Family house
In 2019, the family moved into a $10 million home. What's more, they even built expansion of the property.
The couple purchased the Ace Family new house on May 4th, 2018. It consists of two separate houses. Austin and Catherine then decided to have developers merge the two houses to create a mega-mansion.
Before the construction, The ACE Family house featured 12,000 sq ft of living space, 1.8 total acres of land, 12 bedrooms and 13 bathrooms.
ACE Family drama and controversies
Like any other celebrity family, this clan has been involved in quite a number of controversies. Here are some of the biggest ones to date:
Some of y'all are ungrateful for free content...some of y'all should be charged every time you watch someone's video. Idk why y'all think its [sic] just so easy to make videos everyday or every other day. If it was so easy everyone including yourself would be doing it..."
The tweet elicited a response from fellow YouTubers, who pointed out the fact that his family was able to afford a $10 million home.
"Our family is international. Every possibility, it's in there. When you go to our family functions, what are they? Every nation is there. So we can't claim any one nation. We actually have to claim them all."
R*pe allegations
On October 14th, 2019, Austin McBroom was accused of infidelity and r*pe by a YouTuber. YouTube vlogger and makeup guru Cole Carrigan exposed Austin in a video he titled 'The Truth About The Ace Family'.
In the video, Cole reports that Austin allegedly r*ped a young lady while Austin McBroom dad and security guard were present in the same room.
Cole went ahead to present text messages between the woman and McBroom as well as photos of the bloody bedding where the incident took place.
The video also exposed YouTuber Keemstar of Drama Alert for being paid $500,000 by the family to keep what transpired a secret.
In response to this allegation, Austin released a statement saying that he had been a victim of extortion, defamation, and slander. He also thanked all of The ACE Family members for their concern.
Apart from this, Austin has also been accused of having inappropriate conversations with viewers and fans.
With two beautiful babies and one on the way, Austin McBroom and his family are a sight to behold. The ACE Family is the true depiction of a 21st-century family making the most out of YouTube successes.
Source: Legit.ng