Zoe McLellan bio: age, measurements, net worth, movies and tv shows
Zoe McLellan shot into prominence when she played the role of Special Agent Meredith Brody in two seasons of one of the most successful television shows, NCIS: New Orleans. Fondly known as Merri by fans, it came as a shock when her husband accused her of abducting their only son. However, she was able to get her name cleared after a court found her not guilty.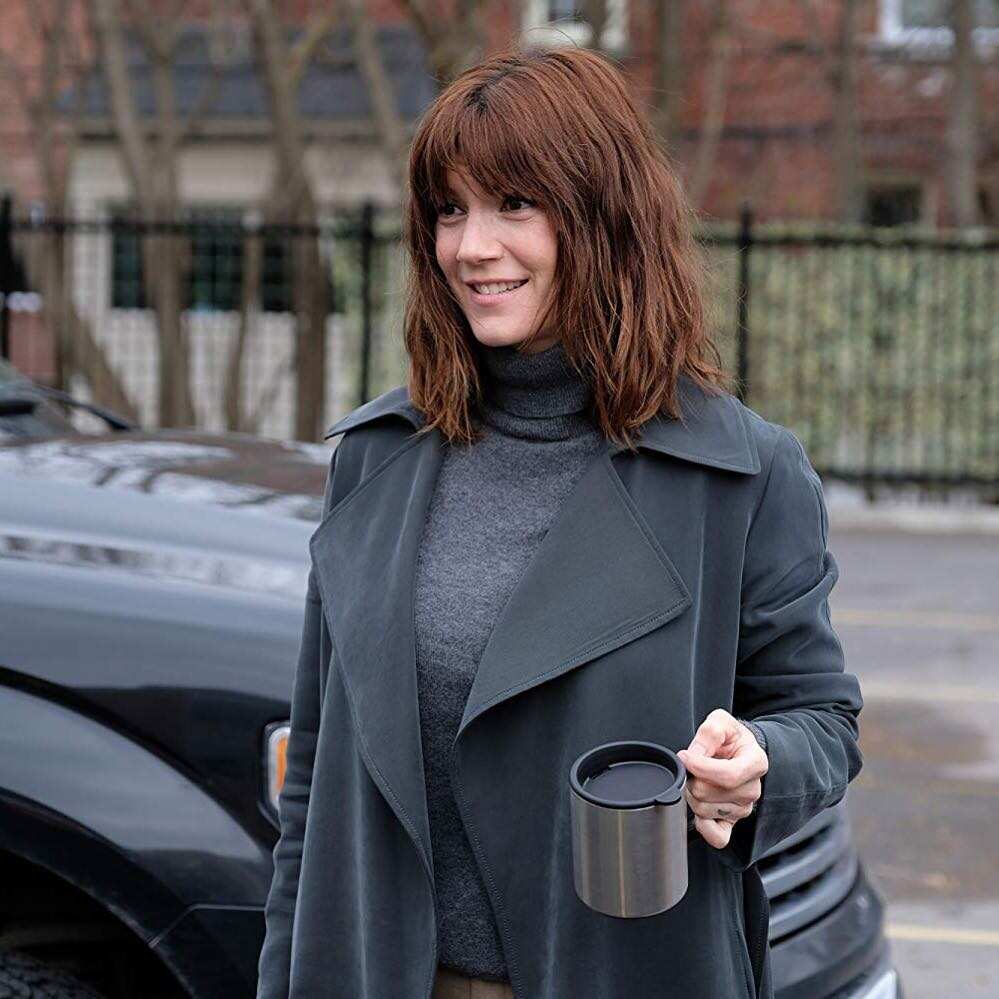 The well known American actress and TV personality have had a successful career. However, she has also been involved in some controversies. One such is her long heated divorce case with her ex-husband, who is now convicted for child abuse.
Zoe McLellan profile summary
Full name: Zoe McLellan
Date of birth: 6th of November, 1974
Age: 45 years old
Nationality: American
Zodiac sign: Scorpio
Place of birth: La Jolla, California
Profession: Actress
Height: 5 feet and 7 inches (170 cm)
Weight: 57 kg (125 lbs)
Net worth: $5 Million
Parent: Zachary Vincent McLellan
Child: Sebastian
Siblings: Nathan, Jeremy and Cassie (sister)
Marital status: Divorced
Ex-husband/boyfriend: J. P. Gillain (m. 2012; div. 2016)
Zoe McLellan background
The famous star was born in La Jolla, California, in the United States of America. The actress's father's name is Zachary Vincent McLellan, while her mum's name is not known. She has a sister named Cassie and two brothers: Nathan and Jeremy. Zoe had her high school education at the South of Kitsap High School in Port Orchard.
Zoe got married to J. P. Gillain in 2012 and gave birth to a son named Sebastian. However, the couple separated in 2014 with the actress filing for custody of their only child. They finally got divorced in 2016.
How old is Zoe McLellan?
Currently, Zoe McLellan age is 45 years. The television actress was born on the 6th of November 1974, and her sun star is Scorpio. Consequently, she would be celebrating her 46th birthday in November 2020.
Her career information
Zoe McLellan NCIS's career took off on the right note after appearing in the movie, Mr. Holland's Opus, in 1995. Since then, the 45-years old has starred in several successful films and television shows, including Dungeons & Dragons and The Mentalist. The following is a list of some of Zoe McLellan movies and tv shows:
Under Suspicion
Medicine Ball
Nowhere Man
Sliders Logan St. Claire
Home Invasion
Silk Stalkings
The Wrong Girl
Diagnosis: Murder
Stranger in My House
Star Trek: Voyager
The Invisible Man
First Monday
JAG
Bitter Sweet
Dirty S*xy Money
House Rules
Deadly Honeymoon
Royal Pains
The Mentalist
The Whole Truth
NCIS
Perception
Suits
Law & Order: Special Victims Unit
Designated Survivor
Imaginary Crimes
Mr. Holland's Opus
Inventing the Abbotts
Stonebrook
Dungeons & Dragons
Conversations with God
Person, Place or Thing
Reunion
Inside Out
One Fall
Back to L.A.
How much is Zoe McLellan worth?
Currently, according to Celebrity Net Worth, Zoe McLellan net worth is estimated at five million US dollars. The famous television star has made a considerable sum of money from her television and movie career.
Zoe McLellan measurements
The American actress stands at a height of 5 feet and 7 inches, which is approximately 170 centimeters tall. She weighs 57 kilograms (125 lbs) with a perfectly toned physique. Additionally, the Zoe McLellan hot body measurement is given at 36-25-35 inches.
Why did Zoe McLellan leave NCIS new Orleans?
After speculations that the beautiful actress would not be returning for season three of the popular TV show, why is Zoe McLellan leaving NCIS became a question on the mind of many fans. Well, based on reports, what happened to Zoe McLellan was as a result of a creative decision. There are no specific reasons adduced to her departure. But then, we cannot shy away from the fact that Zoe McLellan leaves NCIS fans shocked upon confirming the report to be true.
The actress played the role of Special Agent Meredith Brody on the TV Series. As a special agent, her relationship with a Homeland Security agent compromised her position. The exit of her character clears the way for a new FBI special agent to take charge. Besides, her exit from the show is assumed to have partly been motivated by the event between her and her ex-husband. While addressing her fans, she said:
Many of you have messaged me asking why you haven't seen me lately, on TV or on social media, and here is why: I have been taking care of my seriously traumatized little boy full time, while also fighting a custody battle to keep him safe. Last October, after years of emotional issues that I did not understand and that baffled doctors, my son began to reveal that his father had been s*xually molesting him on a regular basis for as far back as he could remember.
What is Zoe McLellan doing now?
Currently, the professional actress champions the fight against child abuse. She started Believe The Child Campaign with the aim of assisting families handle the financial implications attached to taking legal action and therapy for any child that is abused.
According to her, the Campaign has the "purpose of raising awareness and educating the public and professionals about the issue of parental child s*xual abuse, and providing legal and expert services to non-offending parents of children in my son's situation."
There is no doubt that Zoe McLellan has paid her dues in the movie industry. Even though her divorce and child abduction allegations almost ruined her career, nevertheless, she has gotten past it. She still maintains her reputation as one of the most successful actresses in America.
Source: Legit.ng