Andrew Tate's girlfriend timeline: who has he dated over the years?
Andrew Tate is a controversial American-British former professional kickboxer, social media personality, and businessman. He rose to fame after his appearance on the reality TV show Big Brother in 2016. Despite his career life, fans have been curious about his dating life. Do you know who Andrew Tate's girlfriend is?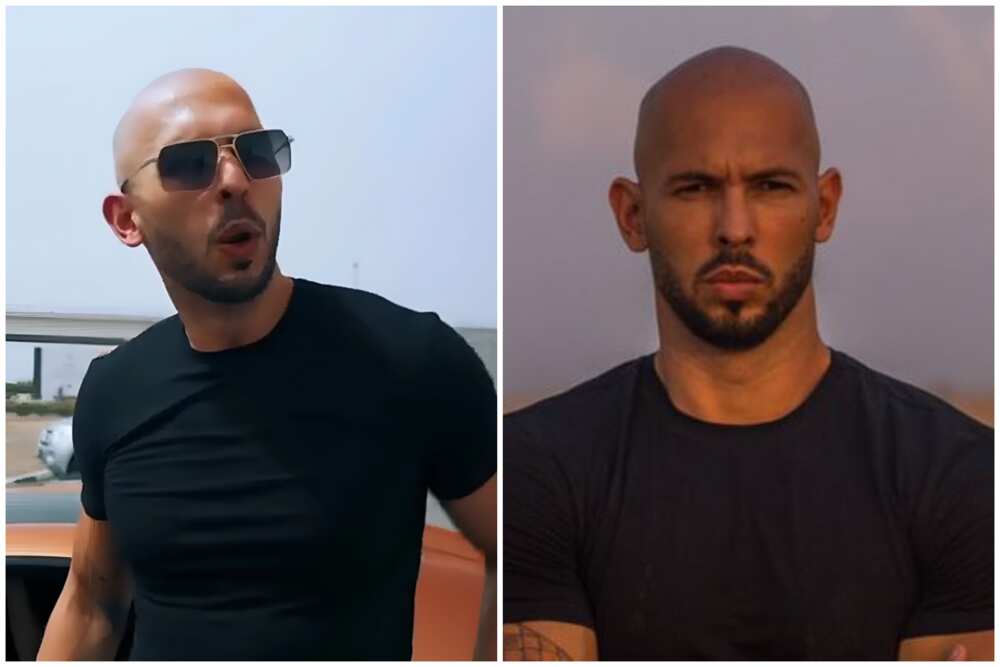 Andrew Tate is famous for his controversial remarks and views on various topics. His remarks have always led to his suspension from various social media platforms. Here is a look at his personal life and who he has dated.
Who is Andrew Tate?
Emory Andrew was born on 1 December 1986 in Walter Reed Army Medical Center in Washington, D.C, United States, to Emory and Eileen Tate. He grew up alongside his two siblings, Janine and Tristan Tate. His dad, Emory, was a well-known American chess player.
Andrew Tate's girlfriends' timeline
Who is Andrew Tate's GF? Is he single? Find out who the former professional kickboxer has been involved with over the years.
1. Sofiya Guliyeva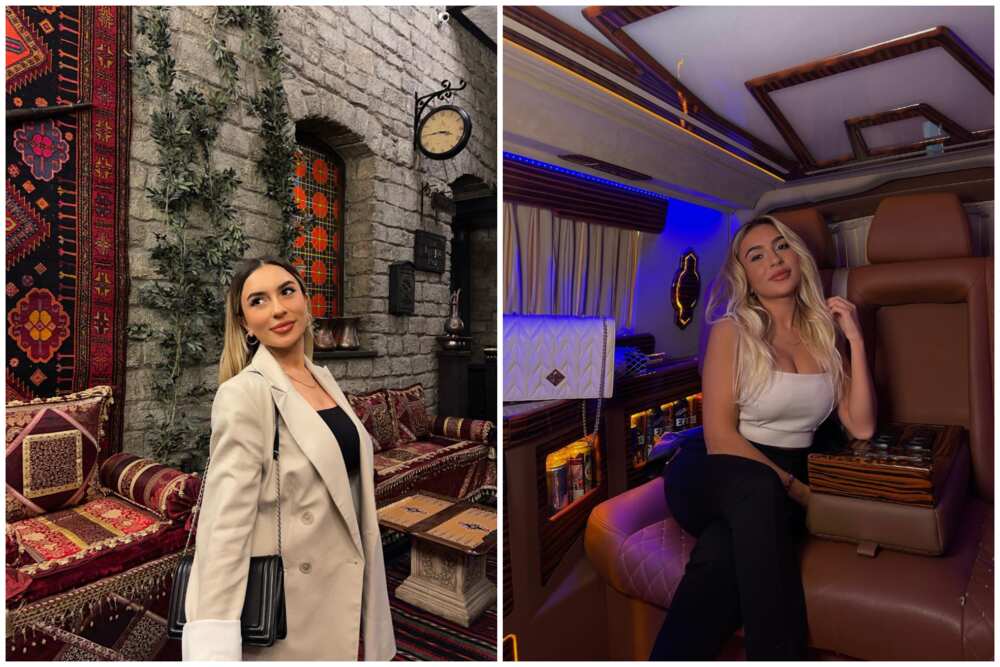 Sofiya Guliyeva is a well-known Dubai-based TikTok star. Sofiya Guliyeva is reportedly Andrew Tate's girlfriend at the moment.
Sofiya has posted a few TikTok videos featuring Andrew. In one of her TikTok videos, Sofiya referred to herself as Baby G. The TikTok star has openly supported Tate's controversial views on women and relationships.
Naghel Georgiana Manuela
The American-British kickboxer has previously been linked to Naghel Georgiana Manuela. Naghel is a model, social media influencer, and entrepreneur from Comănești, Romania. She has also worked at Crama La Salina winery.
He posted a picture of Nagel captured on a private jet seat in October 2021 on his Instagram account with the caption,
I fly my plane with the one woman I trust.
Andrew and Naghel, alongside other people, including his brother Tristan, were arrested in Romania on 29 December 2022. They were all detained in Bucharest on suspicion of defilement, human trafficking, and forming an organised crime group to exploit women.
Later they were presented in a Romanian court, denying the charges levelled against them. The judge ruled that they remain in custody for 30 days. He unsuccessfully tried to appeal four times against the judge's decision to keep him locked up.
Their stay in police custody was extended until 31 March 2023, when they were finally released from jail and put under house arrest. Naghel Georgiana, Andrew and their counterparts were to remain under house arrest until 29 April.
However, their house arrest was extended for another 30 days. Meanwhile, prosecutors are still investigating them as no charges have been brought against them.
Lori Harvey
The kickboxer has also been linked to Lori Harvey. However, no public evidence shows the two have had a romantic relationship. Lori Harvey is a well-known American model, entrepreneur, and socialite.
She is the adoptive daughter of comedian Steve Harvey. Lori rose to stardom for being a model for leading fashion brands like Dolce & Gabbana.
Does Andrew Tate have a wife?
Who is Andrew Tate's wife? The former kickboxer has never been married. However, he has been romantically linked to some big celebrity females in the entertainment industry.
FAQs
Who is Andrew Tate? He is a British-American former professional kickboxer and social media personality.
Where is Andrew Tate from? He was born in Walter Reed Army Medical Center in Washington, D.C., United States of America.
How old is Andrew Tate? He is 36 years old as of 2023. He was born in December 1986.
Is Andrew Tate married? No, he is not married; he has reportedly dated several women in the past, none of which has ended in marriage.
Does Andrew Tate have children? He revealed to the public that he has between 10 and 12 children with different women. He intends to have up to 20 children.
What is Andrew Tate's height? He is 6 feet 1 inches or 185 centimetres tall.
How much is Andrew Tate's net worth? His net worth is alleged to be $50 million as of 2023.
Andrew Tate's girlfriend is reportedly Sofiya Guliyeva, a renowned Dubai-based TikTok star. Even though the former kickboxer has been dating different women, he is considered a controversial social media influencer due to his controversial views on various issues.
Legit.ng recently published an article about Bill Maher's relationship history. He is a famous comedian, TV host, actor, and political commentator from the United States. The American comedian has been linked with many women, but does he have a wife?
Bill Maher does not have a wife and has never been married. He has his perspective on marriage and does not intend to marry. However, he has been romantically linked with several women in the past, including Heather Hunter, Adrienne Barbeau, Cara Santa Maria, and Amber Smith.
Source: Legit.ng