Legit.ng People Spotlight: Award-winning Journalist, Rahaman Abiola Shares Tips for Creating Quality Stories
For every story put out there by a news platform or media house, a series of activities have gone into making the story 'readers-worthy'. Beyond the statutory ethics involved in writing or curating a story, journalists often apply other aspects of their principles to ensure that they write the best stories.
Giving you a closer look at the world of journalism, meet award-winning journalist and head of human-interest desk, Rahaman Abiola who shares five key elements important in the curation or creation of quality news reports.
Rahaman Abiola is a digital journalist and editor with a wide range of experience in politics/current affairs and human interest reporting. A Reuters-trained journalist, Rahaman is a 2021 fact-checking fellow at Dubawa and head of human interest and diaspora news desk at Nigeria's leading media LEGIT.NG.
If you are interested in journalism or you are a budding journalist, there are learnings to glean from this piece.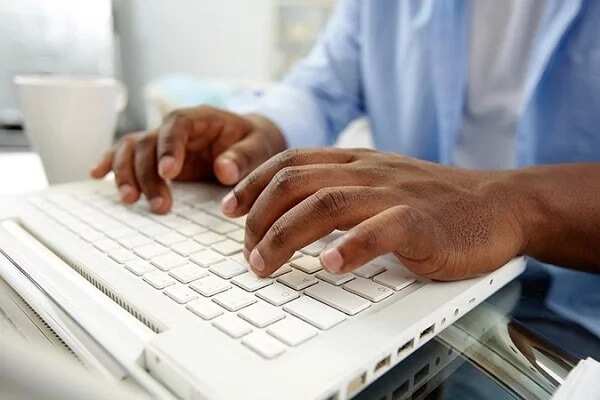 Rahaman's Tips for curating quality news reports
1. Independent research and objectivity:
As a journalist, it is important to first conduct independent findings about an incident you want to write about, which is crucial to good report writing. Try to reach out to as many sources as possible, ask questions and establish contacts; let your research be purposeful and straightforward.
Be objective—that is resist the urge to infuse your personal opinion in your report. Try to avoid a one-man narration which can damage the credibility of your research. Let your source be credible.
Remember that as a journalist, you are as good as your research skills and sources.
2. Information verification:
One of the biggest principles of quality news reporting is fact-checking, which is basically about information verification. After research, it is important to verify the information you have at your disposal and establish the truth from elements of doubts and falsehood.
This will guide you against peddling misinformation and fake news and misleading your readers. An extensively researched and verified report is a soldier of truth.
You can verify images using Yandex, Google Image or Forensically. Similarly, make contact with appropriate quarters i.e government institutions like the police for more information.
Try to use Freedom of information (FOI) which allows journalists to seek some sensitive information.
3. Accuracy, fairness and clarity:
A good work of journalism stands on the tripod of accuracy, fairness and clarity. They are key to the conscience of any quality news writing and the ethos of journalism serving the purpose of the fourth estate.
When writing, make your report accurate in terms of name, a chronology of events, narrations and date. Use quotes where necessary and let it follow the principles of 5Ws + H (where did it happen, who is involved, when did it happen, why did it happen, and how did it happen?
Maintain balance and fairness; do not be judgemental and emotion-driven. A good report must have a clarity of purpose.
4. Proper structure:
A quality news report can be marred by a lack of proper structure. Therefore, a good news story must possess a climax and linear structure; that is, it begins with the most intense, important and exciting idea.
Readers are attracted to a story that quickly introduces them to the most important information. Misplacement of facts in the story can damage readers' interest because most of them do not read beyond 30 seconds.
Any story that takes them beyond that time frame must have possessed a compelling introduction that consists of the vital information, followed by the less significant ones.
5. (Copy)Editing:
Copyediting news reports ready for publication is to ensure that it is explicit, consistent, correct and complete. This involves applying consistency to the language and formatting and checking errors that can render a great report helplessly poor. A story must be given to a separate editor or copyeditor because a writer cannot be the same as an editor.
There must be someone somewhere who can pinpoint errors, notice vague statements and conflicting ideas, strike-out redundancy and inconsistency in writing. Before clicking a publish button, remember you cannot be your writer and (copy)editor.
Combining the same roles can lead to awful outputs. Errors, be they grammatical or structural, kill professionalism and damage credibility.
By sticking to these tips, Rahaman is able to help Legit.ng lead the way in creating quality stories.
Learn more about Legit.ng
According to Newswhip Analytics, Legit.ng hit the list of the most engaged international Facebook web publishers.
Legit.ng got an award for massive Facebook engagement, this ranked us 5th on the list of Top 20 web publishers with plenty of stories in the Top 10,000. We came in on the list ahead of A-list media houses like CBS News, The Guardian UK, BBC, The Hill, New York Post and even Forbes.
Source: Legit.ng