5 Facts About New Secretary To The Government Of The Federation Babachir David Lawal
Meet one of the key players in the new Muhammadu Buhari' administration; Babachir David Lawal was appointed today Secretary to the Government of the Federation.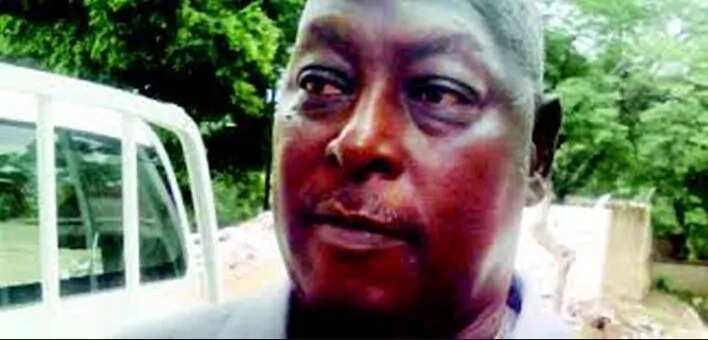 Babachir David Lawal has just become the new secretary to the government of the Federation.
1. Babachir David Lawal hails from Hong local government area in Adamawa state. He is National Vice Chairman (North-east) of All Progressives Congress. According to DailySun information, he was a pastor, but later decided to pursue political career. In an interview to ThisDayLive a year ago he told: "I am from the North-east and I grew up in Borno State. I am familiar with all the six states in the region." In the same interview he claimed that Boko Haram terrorists are being sponsored by the PDP and the sect has been created to "decimate the voters' population on the North-east" because "they [the PDP members] know that the region is 100 per cent APC."
READ ALSO: 7 Things You Should Know About NCS New Boss
2. Lawal graduated from the Ahmadu Bello university, Zaria in 1979. He holds a bachelor of engineering degree.
3. He worked with the Delta Steel Company, Aladja, Nigerian Eternal Telecommunications Limited and Data Science Limited.
4. He established his own ICT and Telecommunications consulting firm in 1990 - Rholavision Engineering Limited and holds the position of the managing director up to this date.
5. He is a member of the Nigeria Computer Society, The Nigeria Society of Engineers and the Council for the Regulation of Engineering in Nigeria.
READ ALSO: Breaking: Buhari Appoints SGF, CSO, Others
He is also known as Muhammadu Buhari's strong supporter.
"The only one that has the capacity and inclination to defeat Boko Haram in the shortest possible time is GMB" he told the press before the recent presidential election in Nigeria.
According to a press statement made available today, Wednesday, August 27, by Femi Adesina, the special adviser to the president on media and publicity, the president has approved six key appointments.
Source: Legit.ng