We'll Abide To Bakassi Ruling – Buhari
President Muhammadu Buhari, on July 29, Wednesday, vowed to abide to the International Court of Justice (ICJ) ruling ceding the oil-rich Bakassi peninsula to Cameroon.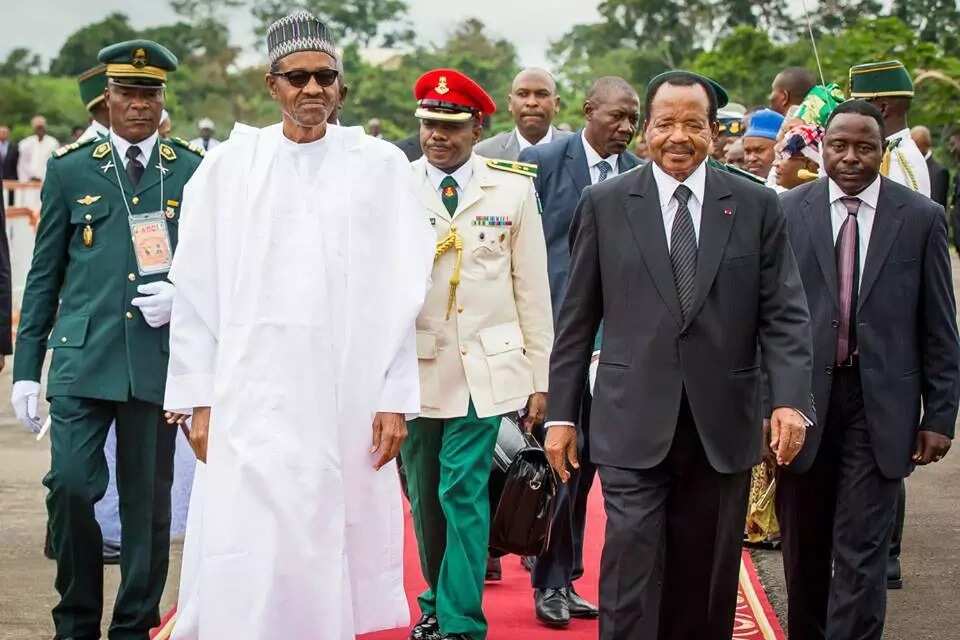 Femi Adesina, the presidential aide, revealed Buhari's position on his Twitter handle.
Adesina also hinted that the president has promised to get all Internally Displaced Persons in Nigeria and those who are refugees in Cameroon back to their homes.
READ ALSO: Boko Haram: French, Chadian Troops Enter Nigerian Territory
"Since Nigeria allowed the case to go to court and we lost, we have to abide by it," Buhari said, assuring the 4 million Nigerians living in Cameroon of Nigeria's commitment to continue to boost their welfare and safety in the country.
The president also claimed that Nigeria's future is very bright despite the economic crisis.
Nigeria's leader said: "Fellow Compatriots permit me to say, as I have done during my inauguration on 29th May 2015, I am committed towards bringing positive change to Nigeria and I will do everything possible to achieve that.  Despite the numerous challenges confronting us, the future of our country is very bright.
"You all know very well that your fellow Nigerians are resilient, hardworking and patriotic. These qualities have always seen us through our most difficult national challenges and they will do so now.
"However, this government's job is to see that we unite and work together for the common good of our country.
"The recent economic downturn occasioned by the fall in oil prices at the global market, which drastically affects our national revenue, is a serious cause of concern to us."
READ ALSO: Buhari Has Credibility To Fight Boko Haram, Read What He Could Do If Wins
The president also assured that the ongoing security challenges opposing Nigeria will soon be a thing of the past.
"We are determined to end this callousness against our innocent citizens. The defense of the territorial integrity of Nigeria and the protection of lives and properties of Nigerians and all those who live in the country are our top priorities. We shall explore all reasonable options to enable us to bring this rebellion to an end," he said.
Recall that the ICJ had ceded the Bakassi peninsula to Cameroon during the government of ex-president Olusegun Obasanjo. The peninsula was a subject of dispute between the two countries, making them to approach the ICJ.
Source: Legit.ng