I'm Still Loyal To APC - Senator Alasoadura
Senator Tayo Alasoadura, representing central senatorial district of Ondo state on the platform of the All Progressives Congress (APC) has dismissed claims that voting for the Senate President, Bukola Saraki, despite the party's directive constitutes disloyalty.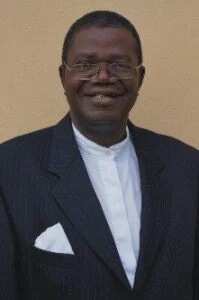 Alasoadura has reiterated his loyalty to the party, stating that he has never been found wanting of disregarding the party's directive on issues that benefit the people he represents, The Nation reports.
READ ALSO: The House Apologizes To Nigerians For Ugly Events
Recalling an instance where he has proved his commitment to the party and to Ondo state, he said he nominated Ajayi Boroffice, his counterpart from Ondo North senatorial district as Chief Whip at the APC caucus of the senate against the move to have a colleague from Osun state.
He however regretted that Boroffice, who is a ranking senator from Ondo state chose to side with persons he said had interests that were inimical to that of Ondo state.
READ ALSO: APC Watchdog Calls For Immediate Resignation Of Oyegun
Senator Ahmed Lawan was the party's preferred candidate for the post of Senate president, but Senator Bukola Saraki controversially beat him to the post, a move that has been described as a tactical coup against the APC.
Senator Alasoadura was the only senator from the South West who voted for the Senate President, Bukola Saraki, this  has made some tag him as disloyal to the party's ideologies
Source: Legit.ng