Brawl In House Of Reps (PHOTOS, VIDEO)
The House of  Representatives sitting today, June 25, has been disrupted by a group of lawmakers who tried to take away the mace of the House.
Lawmakers loyal to the Speaker, Yakubu Dogara, have, however, formed a shield around the speaker and protect the mace from being taken away.
Some of the members loyal to Dogara have also been chanting the speaker's name in support of his leadership.
The house is currently at a stand still as members are standing at various corners of the lower chamber as proceedings can't go on.
The ongoing brawl is happening in the presence of some secondary school students who are on excursion to the National Assembly.
Honourable Femi Gbajabiamila, who contested the seat with the speaker, made his way to the speaker's seat to confer with him on the situation. Also sighted was the former majority leader of the house, Honourable Leo Ogor.
Sanity was, however, restored after the rowdy session. Speaker Dogara then reconvened plenary and urged members to count themselves lucky to be chosen to represent their constituency out of 170 million Nigerians. He then adjourned the House till July 21, 2015, while pledging that the crisis will be resolved soon.
The event is beamed live on national television.
See photos from the screen shot on live TV: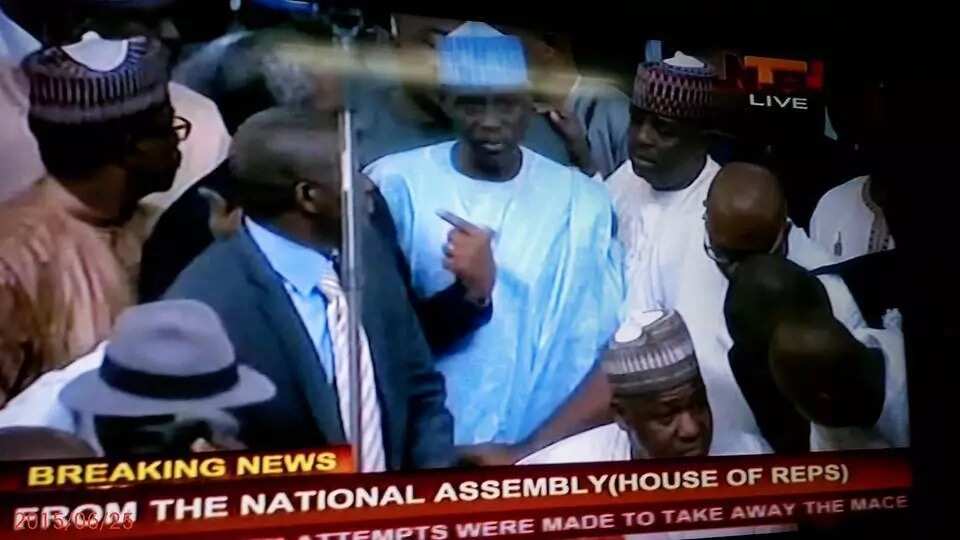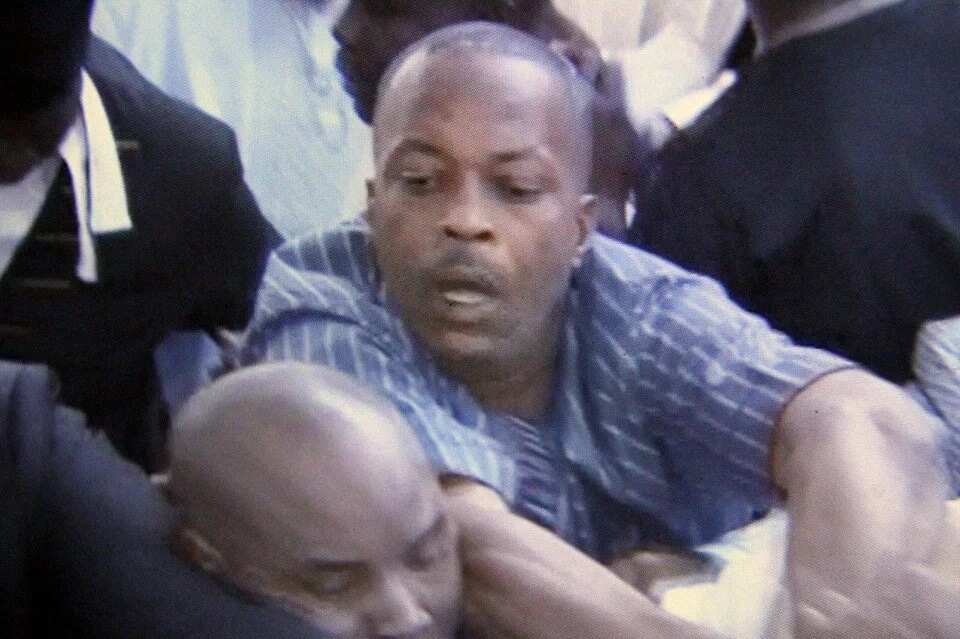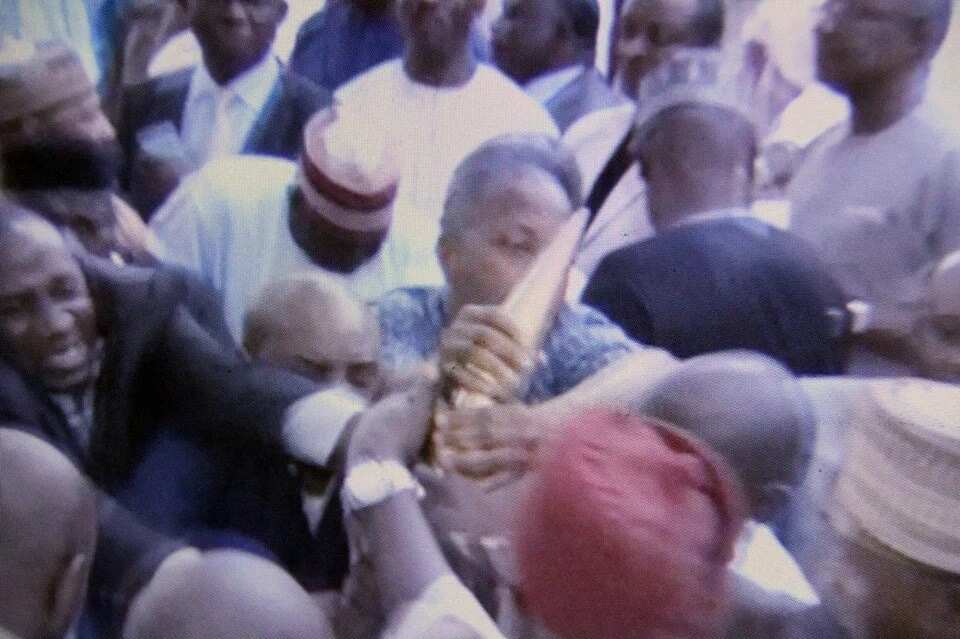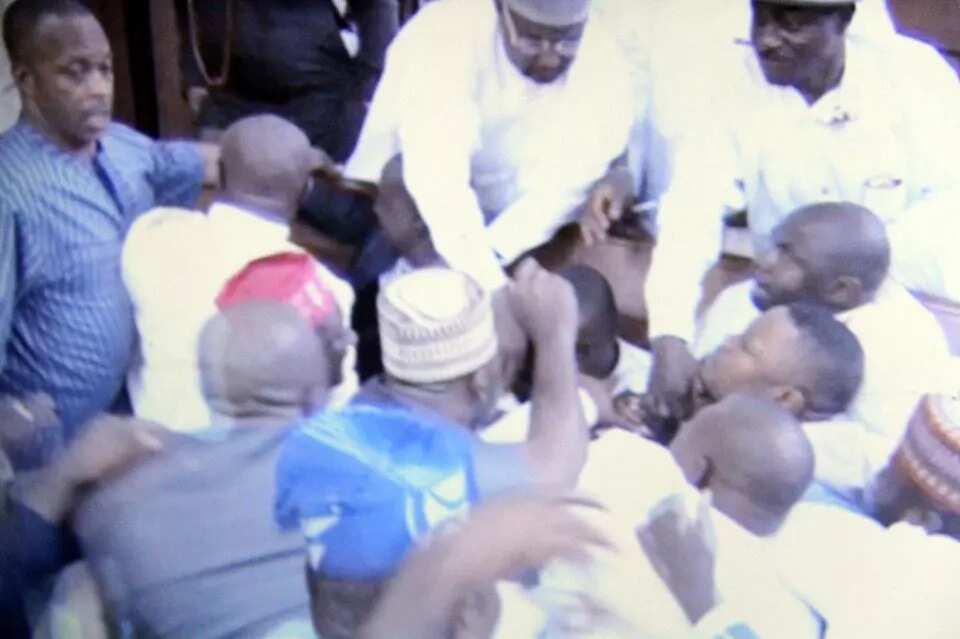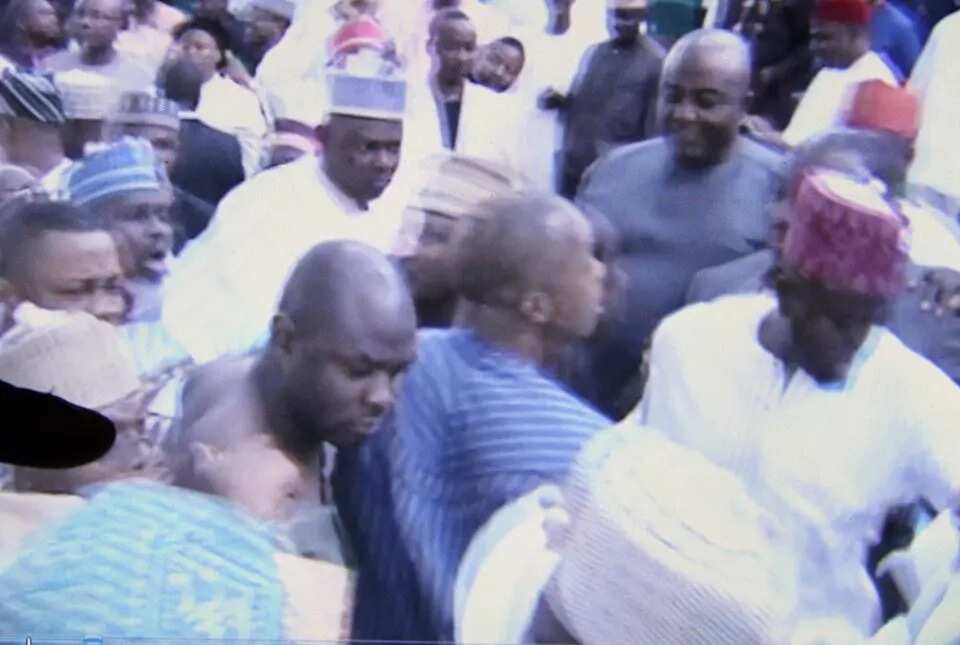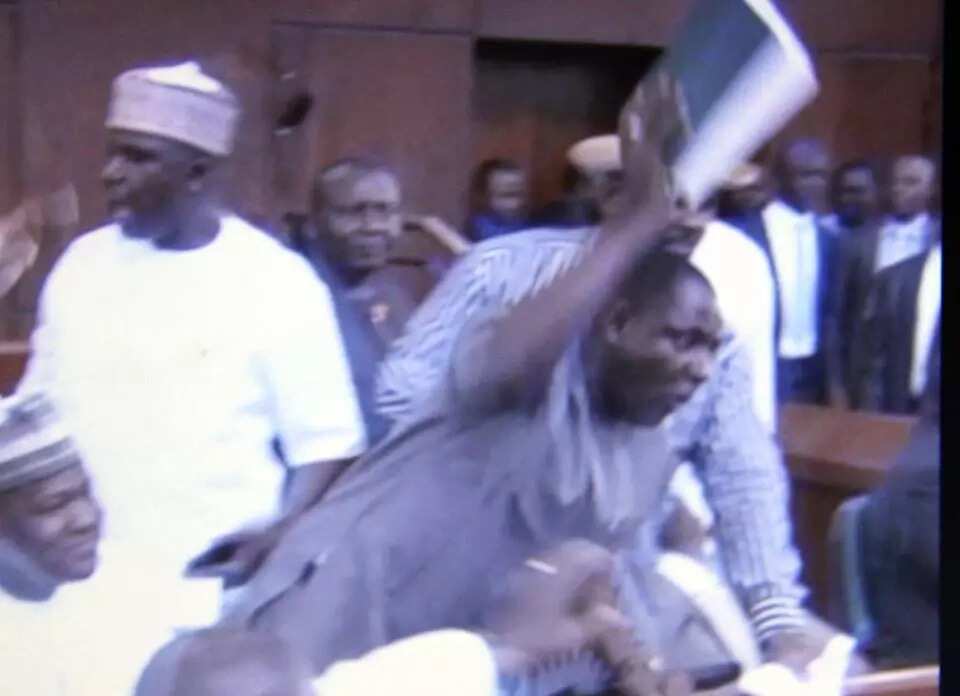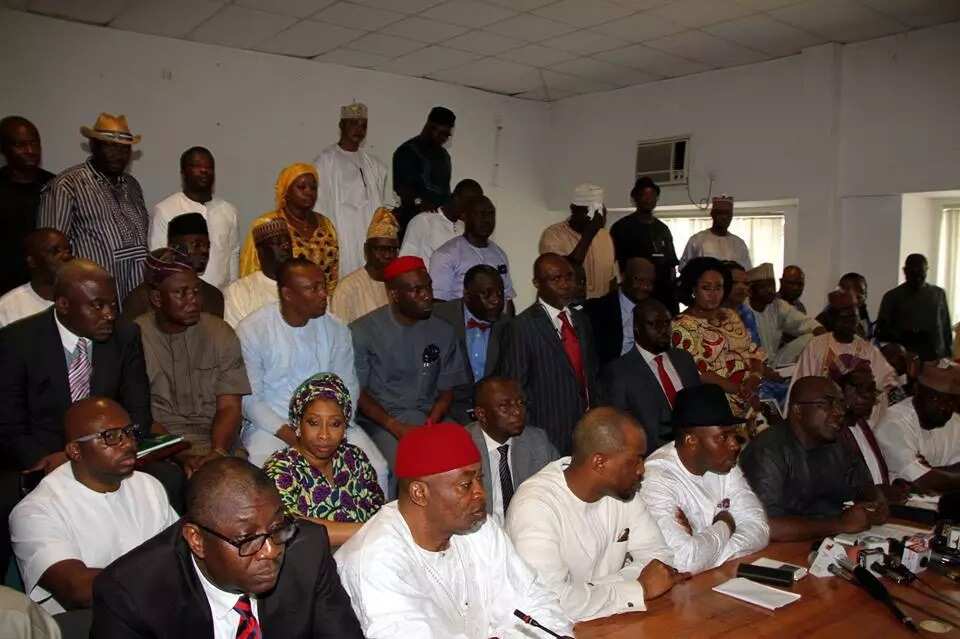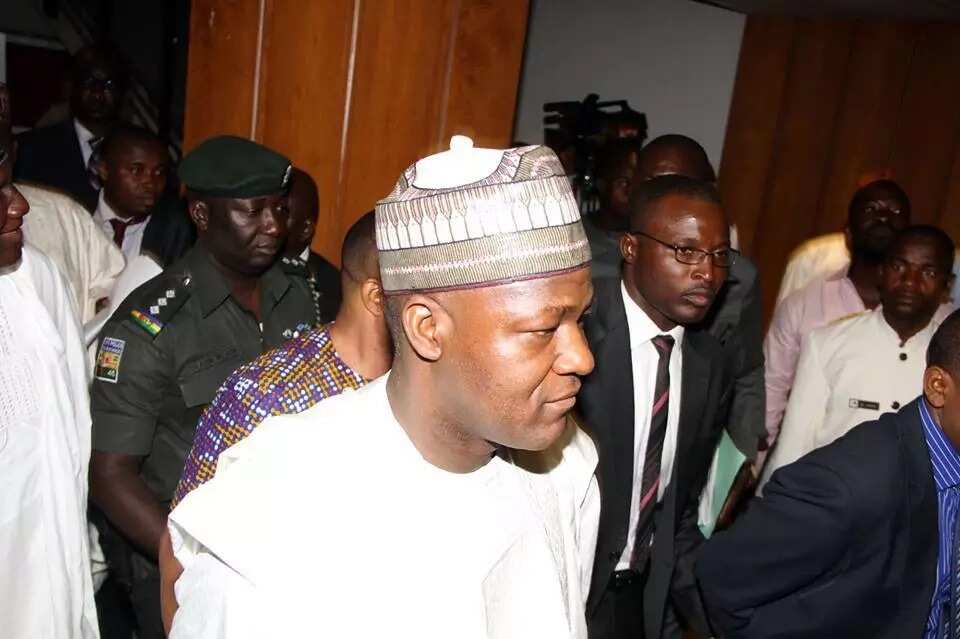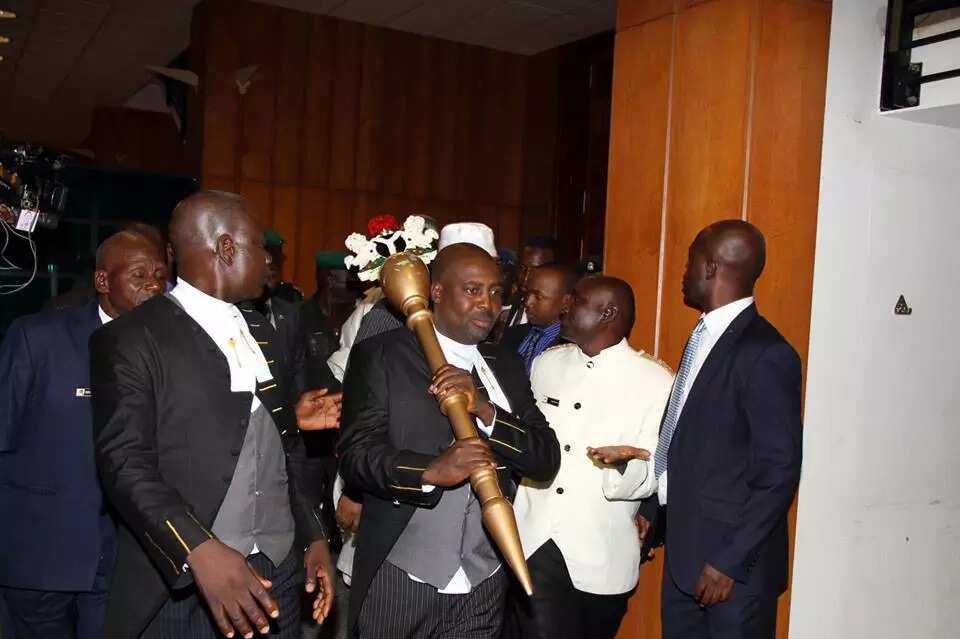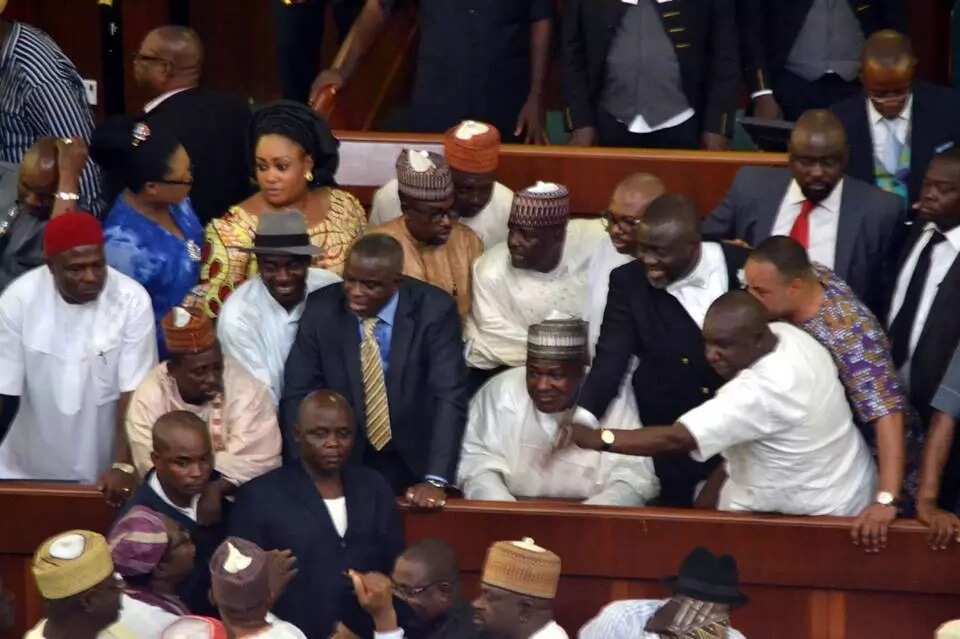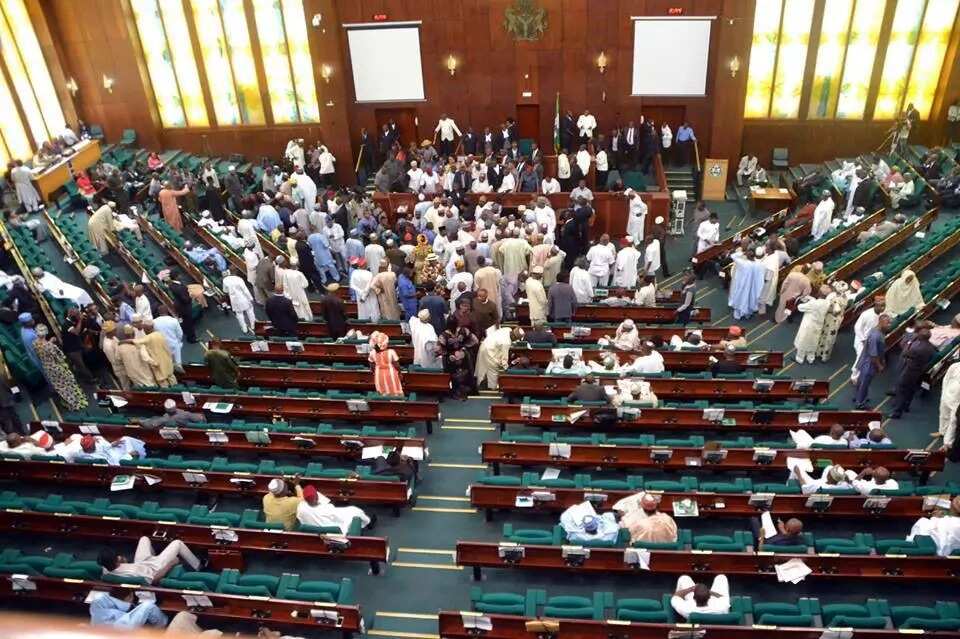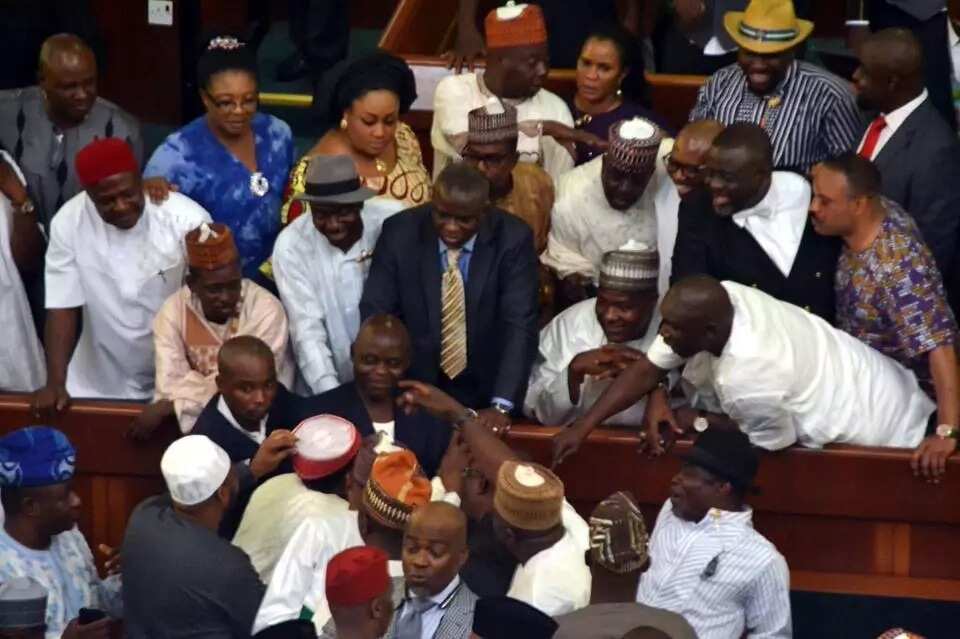 See the video from the venue below:
Source: Legit.ng