NBS Declining Inflation Rate is Wrong, New FDC Report Says
- Financial Derivatives Company said the inflation rate of April is not correct as the measure used to calculate it is wrong
- The research firm said the Nigerian Bureau of Statistics is using a metric as old as 12years
- The Bismarck Rewane-owned company said NBS is meant to change the market basket every five years
PAY ATTENTION: Join a community of CEOs, founders and decision-makers: subscribe for a free monthly business newsletter Digital Talks and succeed BIG!
Report of decline in inflation rate has been rubbished by the Financial Derivatives Company. The research company said the measure used by Nigerian Bureau of Statistics was flawed.
The company owned by top Nigerian banker and analyst, Bismarck Rewane, said the market basket NBS used is outdated by about 12-years, as the last time the basket got changed was 2009.
It was gathered that by international standard, the basket is meant to change every five years, but the statistics company hasn't changed it's own for 12years.
The market basket involves prices of goods and services which is used to estimate inflation rate. While prices of goods and services have changed in the past 12years, the NBS is still using 2009 consumer price index.
Analyst at FDC said the outdated basket means the inflation report done by NBS won't reflect the market realities. So there's a flaw in the bureau's report that headline inflation declined to 18.12 percent in April from 18.17 percent in March.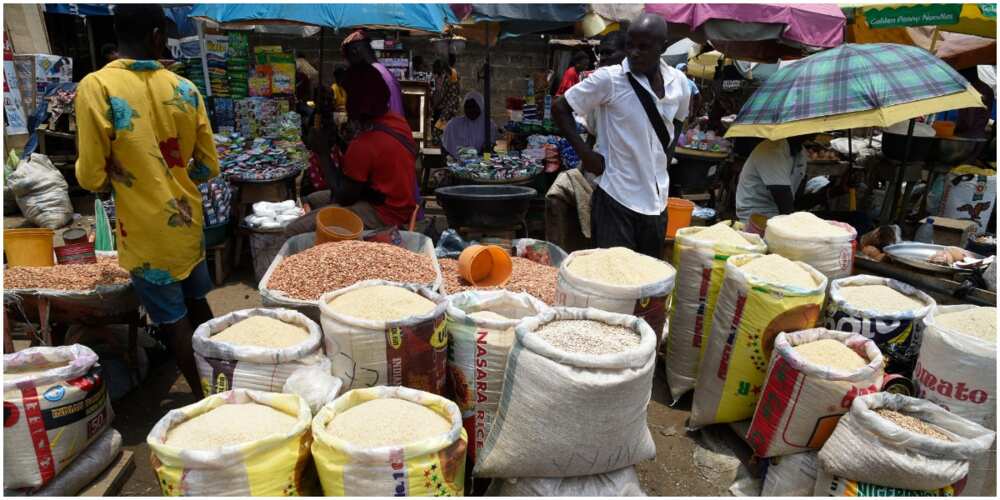 FDC's statement also put a hole in the food inflation rate which was said to dip to 22.72% in April, from 22.95% in March.
In its statement, the research firm said:
"It is often advised that a country reconstitute its inflation basket periodically (5-years interval). This is to capture the changing consumption patterns of households.
"In Nigeria, the last time the basket constituents were revised was in 2009. This could lead to a significant bias in the measure of inflation and ultimately affect policy decision making.
"To eliminate this bias, it is important that the CPI basket is revised to reflect current market and economic realities."
Meanwhile, Legit.ng had previously reported that shareholders of Guaranty Trust Bank and its Chief Executive Officer, Segun Agbaje, lost about N4.40 billion within three days.
The bank recorded the loss as investors cut their demand for the commercial bank's stock, pushing the price of GTBank shares down. The price stock fell, as well as the market capitalisation.
The market valuation fell by -0.5% to N863.8 billion on Wednesday, from N868.3 billion it closed with last week Friday.
Source: Legit.ng