First Mothers Day wishes and gift ideas for first time moms
First Mothers Day is very exciting for new moms. That is when they get the appreciation and validation for all their hard work of bringing a child into this world for the very first time. If you want to make it special for the person who has recently become a parent, we are here to help you with ideas for great wishes and gifts for Mothers Day.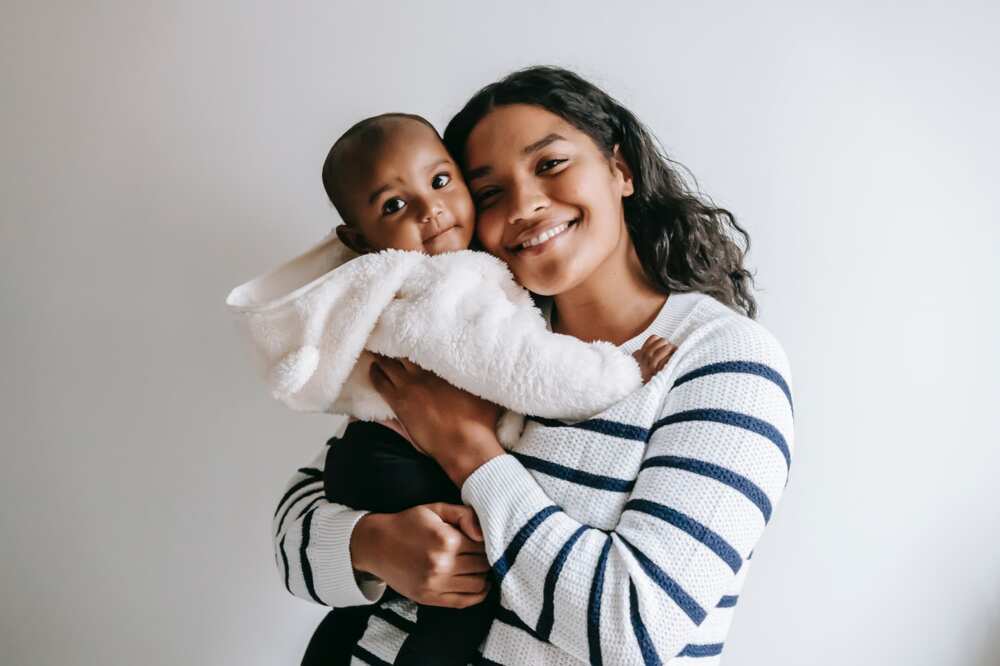 Here is a list of the most thoughtful first-time mom gifts and first Mother's Day quotes that will remind her that you appreciate her and think she is doing an excellent job at being a mom.
What should I get a first time mom for her first Mothers Day?
To make life easier for you, this list has been divided into various categories depending on the type of gifts: gifts that she will use with the baby, gifts to help her relax, fashion gifts, jewelry, etc.
First time mom gifts that she will use while taking care of the baby
One thing that first-time moms deal with is the confusion that comes with taking care of a newborn. She might know a thing or two about raising a child and ensuring that the baby's needs are well met, but she still needs a few items to make the responsibility easier on her.
Here are a few ideas of gifts that will help the new mom while she is taking care of the baby.
A mom's Q&A book (with answers to her pressing questions);
Multi-functional diaper bag;
Diaper tote;
Diaper backpack;
Jogging stroller;
Diaper wipe warmer;
Baby carrier;
Stroller organizer;
Baby blanket.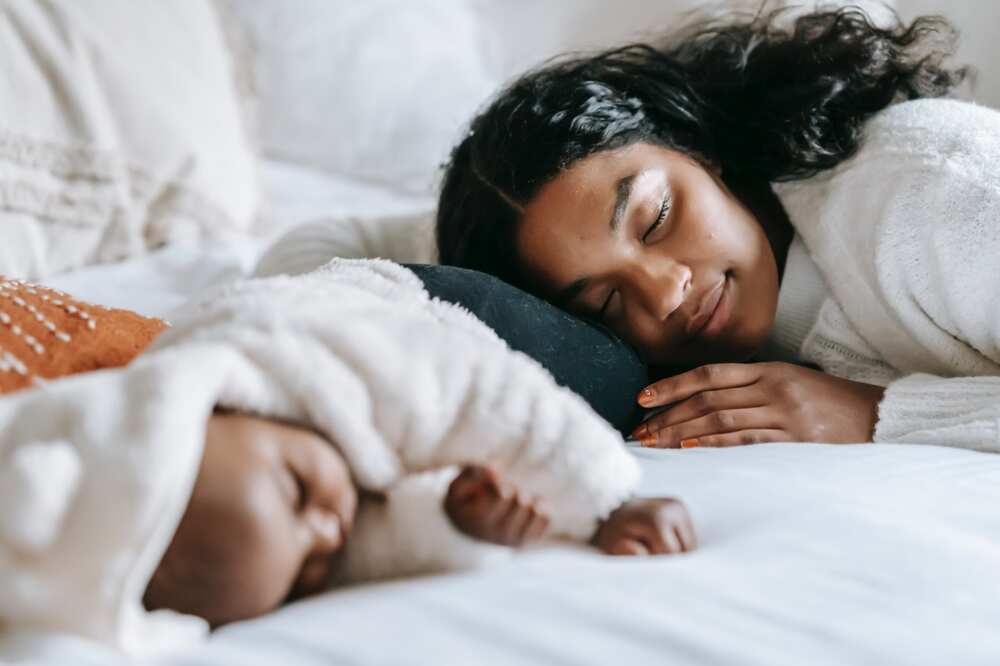 Fashion gifts for first time moms
Comfort is one thing that new moms cannot get enough of. Whether it is comfortable shoes, underwear, leggings, or dresses, she needs them. Here are some fashion items that you can get for her:
Comfortable pajamas;
Maternity nursing dress/robe;
Comfortable high-waisted leggings;
Cashmere socks;
Slide sandals;
Sneakers;
Nursing bra;
Matching mommy-baby t-shirts.
First time Mothers Day gifts to help her relax
A new mom may have a hard time relaxing, not because she doesn't want to, but because she is always on edge worried about the baby. Here are some gifts that will help her wind down and have some peaceful 'me-time':
Wine glasses;
Weighted blanket;
Foot massager;
Scented candles;
Bathtub caddy tray;
Neck massager;
Bath pillow;
Silk pillowcases;
Plush bath towels;
Bath bombs;
Bath tea;
Soothing body scrub;
Sleep mask;
Soothing bath salts;
Aromatic body wash;
Hair mask;
Scalp massager.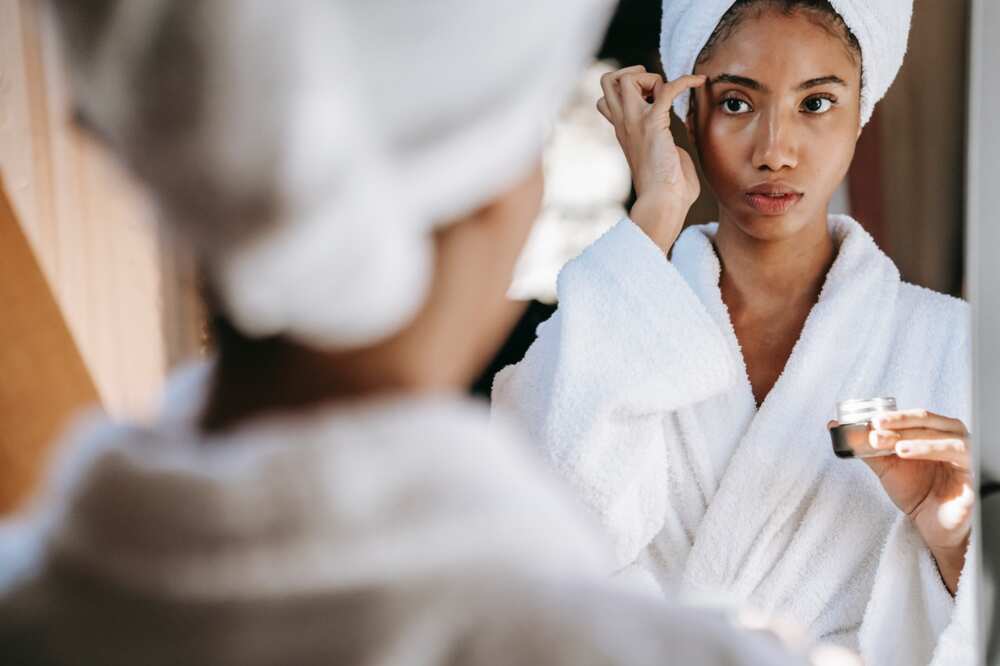 First Mothers Day gifts for an artistic new mom
If she is an art enthusiast, then she will appreciate these creative gifts:
Picture frame with her baby's photos;
Photobook;
Crochet basket;
Painted bottles;
Photo puzzle;
Photo collage.
First Mothers Day gift ideas for a jewelry lover
Get her one of these jewelry pieces that will serve as a subtle yet constant reminder that you love and appreciate her for being a mom:
Photo locket;
Necklace with her baby's name engraved on it;
Personalized initial earrings.
First Mothers Day gifts for a mom with a sweet tooth
Any mom who loves sweet-tasting foods will enjoy these gifts. Make them even more special by making them yourself (if you can, obviously).
Personalized/engraved chocolate;
Cupcake bouquet;
Her favorite ice cream.
Gifts for a mom who loves cooking
If the kitchen is her little sanctuary, then she will love these gifts:
Air fryer;
Recipe box;
Handheld foam maker;
Family recipe scrapbook;
Photo cookie jar;
Baby cookbook.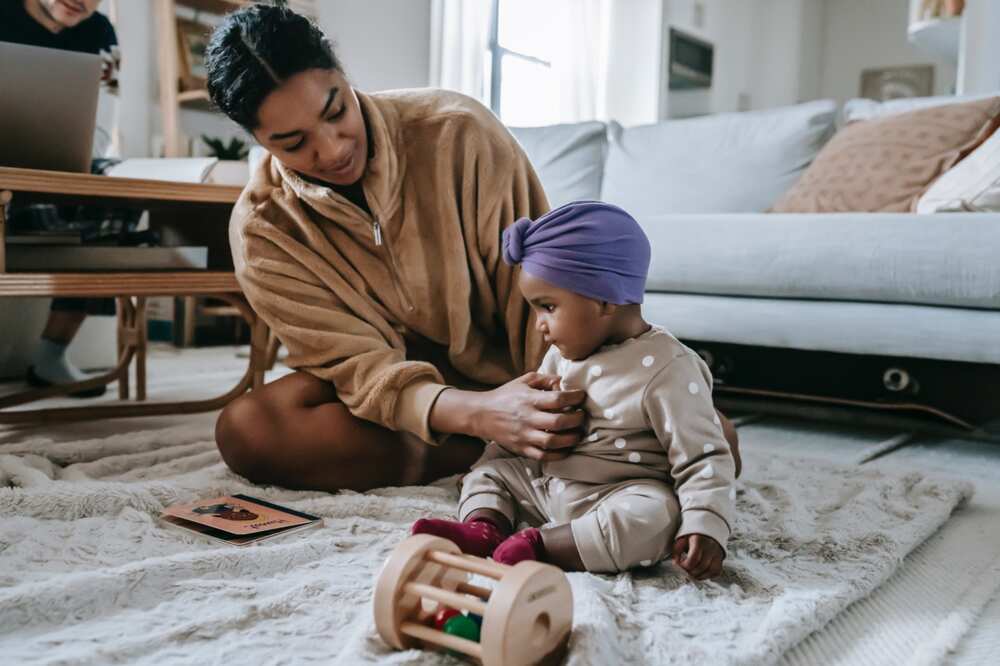 Book themed gifts for her
These book themes gifts are not only thoughtful but also quite creative:
One line a day journal, where she can write a line-long sentence/phrase of what her day as a new mom has been.
First year together photo book - a book containing photos of the mom and baby during the baby's first year.
Mindfulness journal - A journal that contains relaxation tips and breathing lessons and that helps her practice gratitude.
Adult coloring book.
Other first Mothers Day ideas for gifts
Here are some other creative and practical gifts:
Blue-light blocking glasses;
Automatic vacuum cleaner;
Empowerment cards - These are cards that contain words of affirmation;
Crossbody phone case/wallet, in case she is constantly losing her phone.
What should I do for my wife's first Mother's Day?
You definitely want to make this day extra special; here are some ideas of how you can achieve this:
Let her get enough sleep - help out with the baby as much as you can.
Get her a first Mothers Day card.
Invite family over, but ensure that they bring positive energy into the home. You do not want to invite that sister who is constantly criticizing how the new mom is taking care of her baby.
Start a new family tradition, like taking family photos.
Get her her favorite flowers (if she actually likes flowers).
Dress up the baby in a cute outfit. This might sound like a stretch, but once you realize the work and patience it takes to get a baby dressed up, then you will get it.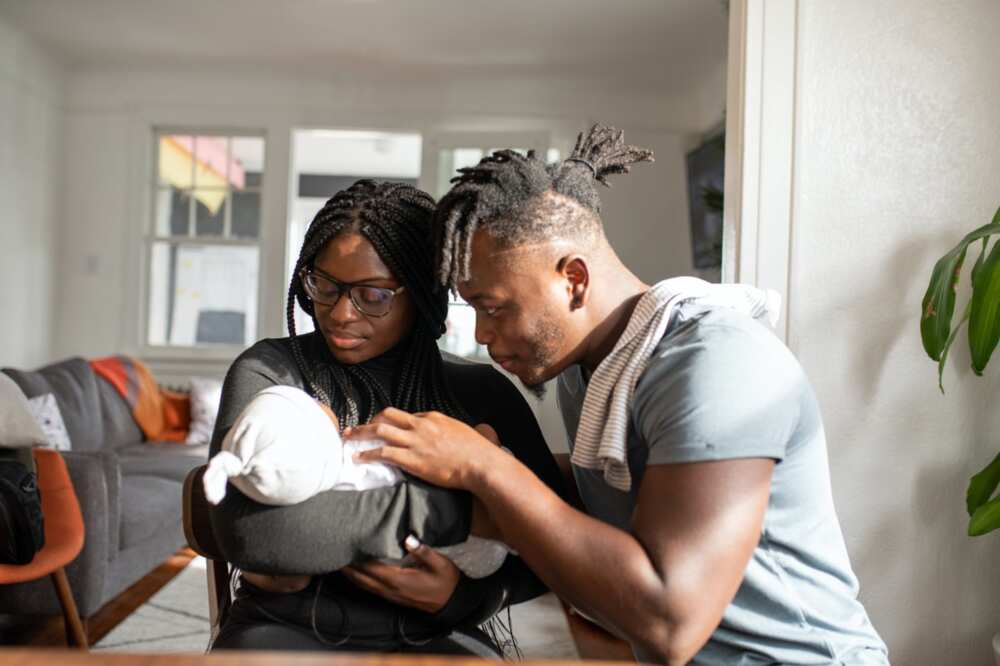 First Mothers Day quotes and wishes
You have the gift(s) ready, but which words will help you to cap it all off? These beautiful quotes will do the trick:
Happy first Mother's Day! It is a beautiful stage you have started in your life. I love you very much. I sincerely hope you enjoy this beautiful adventure of being a mother.
This is the beginning of a new, exciting journey through motherhood. Enjoy your very first Mother's Day!
Your baby is so lucky to have you as their mama. Happy First Mother's Day!
Motherhood looks incredible on you. Happy 1st Mother's Day.
Wishing a very Happy First Mother's Day to you, my love. With you around, I know that our baby is always going to be happy and safe.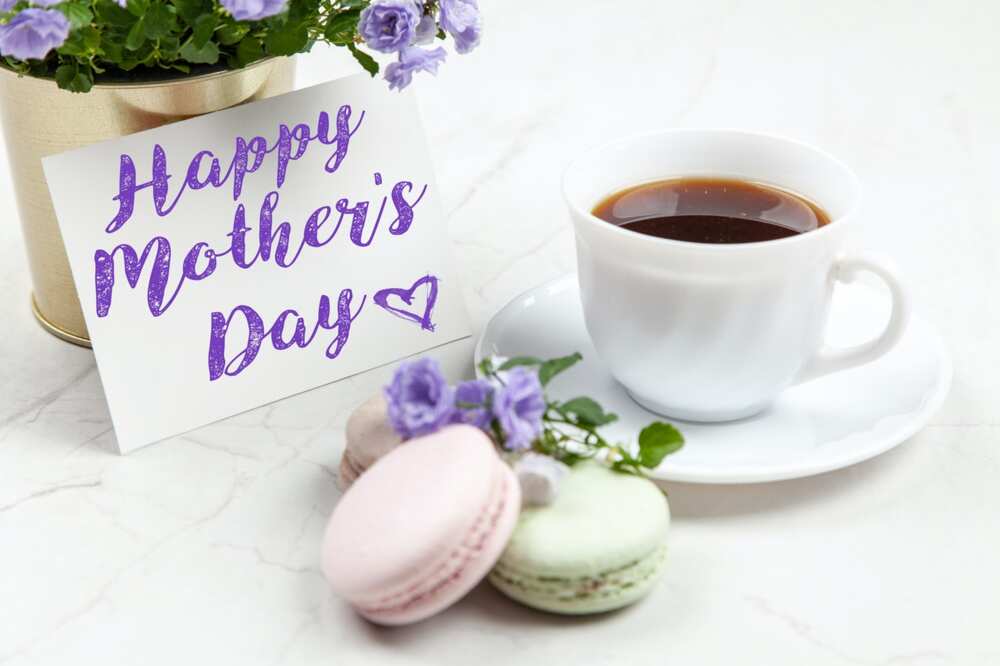 You make momming look easy! Happy First Mother's Day!
I know being a mom is hard, but you make it look effortless. Happy 1st Mother's Day.
You are off to such a sweet start as a mom. Happy 1st Mother's Day!
I didn't think I could possibly love you more—and then you gave us a baby. I love you more than I can find words for. Happy 1st Mother's Day.
I'm so proud of how you coped with bringing our baby into the world. You are so strong! You are an amazing wife and already an amazing mom.
It's nice to see you grow in different aspects of life. You have become a mother, and believe me, there are no recipes for it. Just follow your intuition.
Thank you for our beautiful baby - the best gift you have ever given me. I'm so excited to share the journey of parenthood with my love and best friend.
I can just imagine how meaningful today is with a new little one in your life. Enjoy!
To the world, you might just be one person, but to one person right now, you are their world. You are an amazing mother!
Somehow, when you became a mom, you became even more beautiful. I love you.
Wishing you a day of minimal messes and maximum snuggles.
Bet you've never felt so tired or so blessed in your life. Welcome to motherhood. You're already rocking it.
Thank you for bringing this little bundle of joy into the world. You are an amazing mom.
Happy first Mothers Day to all the new moms! Even though your baby cannot tell you this, just know that they appreciate what you are doing for them and that you are their world.
READ ALSO: When is Mother's Day in Nigeria 2021: mark your calendars
Legit.ng recently published a piece that seeks to answer the question, "When is Mother's Day in Nigeria?" Although some people know exactly when this special holiday is, others are usually confused about its exact date, especially because the day falls on different dates each year.
Do not worry if you don't know precisely when the holiday is this year. You are not alone. Luckily for you, this article will give you all the details about the holiday. So, when is Mothers Day in Nigeria this year? Find out by reading the aforementioned piece.
Source: Legit