Buhari Expresses Sorrow as He Mourns Afenifere Spokesman Yinka Odumakin
- President Buhari has asked God to comfort all those mourning the death of Yinka Odumakin
- In his condolence message, the president said the departed activist still had a lot more to contribute to society
- Until his death, Odumakin was a strong critic of the All Progressives Congress (APC) administration led by Buhari
PAY ATTENTION: Join Legit.ng Telegram channel! Never miss important updates!
President Muhammadu Buhari has commiserated with the family and friends of Yinka Odumakin, the national publicity secretary of Yoruba socio-political group, Afenifere.
The Afenifere spokesman died on Saturday, April 3, at the intensive care unit of the Lagos State University Teaching Hospital (LASUTH) where he was being treated for respiratory issues due to COVID-19 complications.
President Buhari, in a statement released by one of his aides, Femi Adesina, expressed sorrow at the death of the human rights activist, who according to him still had more to contribute to the nation at large.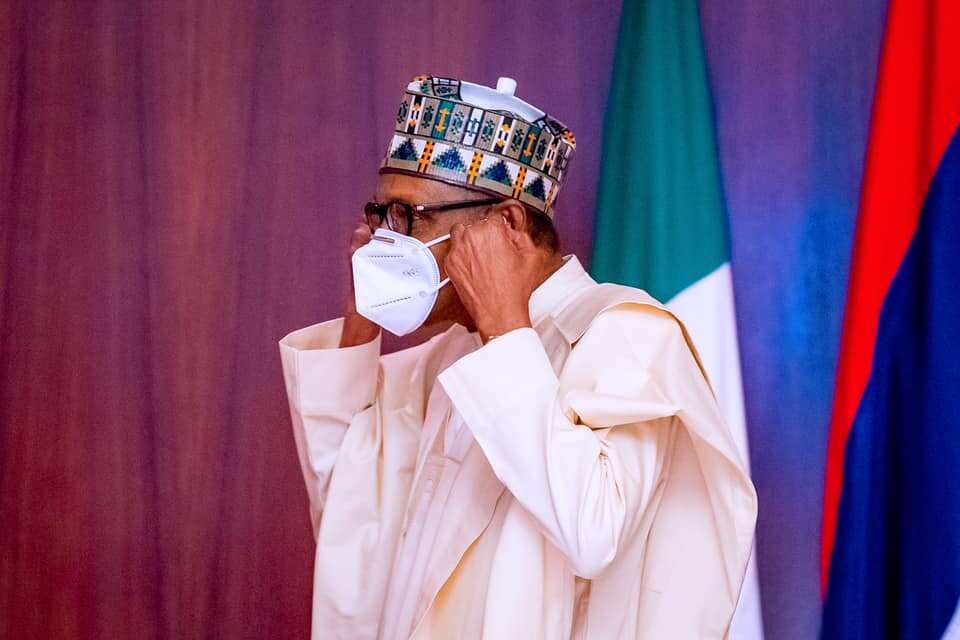 Part of the statement shared on Facebook read:
"Odumakin was also spokesman to the then Gen Buhari in 2011, when he ran for President on the platform of Congress for Progressive Change (CPC), now defunct."
The president offered prayers to God, asking that the soul of the deceased be granted repose. He also prayed that all who mourn the departed activist be comforted.
Odumakin's wife mourns
Speaking on Odumakin's death, his wife, in a statement, said her husband fought well at the intensive care unit before he gave up. She consequently asked Nigerians to pray for her because she did not know how to survive the disaster.
He served different roles
Before his death, the activist served in various leadership capacities. He was the spokesman of the apex Yoruba group, Afenifere.
He was also one of the spokespersons of the Southern and Middle Belt Leaders' Forum (SMBLF), the body representing ethnic nationalities in the southwest, south-south, southeast and middle belt.
The departed activist was once the spokesman of President Muhammadu Buhari in the days of the defunct Congress for Progressive Change (CPC). Buhari had contested the presidential election in 2011 under the party but lost.
A critic of the present government
Despite serving as his spokesman before, Odumakin was one of the harshest critics of the All Progressives Congress (APC) government led by President Muhammadu Buhari.
He spoke against the activities of criminal herdsmen who have been accused of killings, abductions and other crimes in the southwest region.
The departed activist supported the campaign for a boycott of beef in the southwest region in March. According to him, Yoruba leaders would not continue to watch while their people were being killed in the name of cattle rearing.
In January, he condemned some APC governors who accompanied President Buhari to Daura to revalidate his membership of the party.
He said the governors merely displayed what it described as their idleness by embarking on the visit.
Source: Legit.ng