Senate President Lawan Reacts to Alleged Plan to Amend Constitution to Keep Buhari in Power Beyond 2023
- Nigeria's Senate president, Ahmad Lawan, has denied ever promising President Buhari to stay in power beyond 2023
- Lawan was reacting to an old tweet attributed to him, claiming he is open to amending the constitution to help the president get an unlimited term
- The Senate president said he has never found anything in the constitutional provision which grants the president maximum of two terms, four years each
PAY ATTENTION: Join Legit.ng Telegram channel! Never miss important updates!
The president of the Senate, Ahmad Lawan, has dismissed a trending tweet claiming that he is open to amending the constitution to allow an unlimited term in office for President Muhammadu Buhari.
A statement signed and released on Tuesday, March 30, by the Senate president's media aide, Ola Awoniyi, described the tweet posted by one Cmr Mayor as "fabricated" and "mischievous".
In the tweet, the Senate president was quoted as saying he"won't mind a constitutional amendment to allow unlimited term of office for President if President Buhari wishes to remain in office beyond 2023."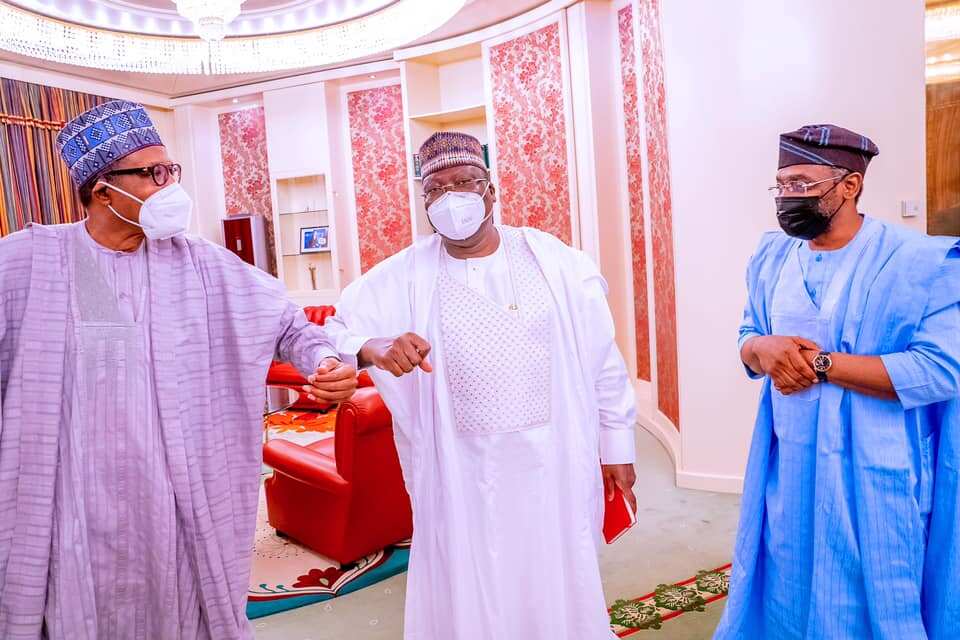 Legit.ng gathers that the tweet was posted two years ago on March 27, 2019. It has, however, started trending online again, making the Senate president issue an official reaction.
Senator Lawan said he has never made any such statement, before or after 2019.
The statement reads in part:
"The 1999 Constitution has a firm position on the tenure of the President that reflects the popular stand of Nigerians.
"Section 137(1)b states as follow: A person shall not be qualified for election to the office of President if (b) he has been elected to such Office at any two previous elections.
"The Senate President has never found anything wrong in that provision of the Constitution and has always stood firmly by it."
The statement notes that Lawan was a member of the National Assembly when in 2006 it threw out an attempt to amend that section of the Constitution and elongate the tenure of the president.
He, therefore, urged members of the public to ignore the "old fabricated statement" which is now being circulated by "mischief-makers".
PAY ATTENTION: Install our latest app for Android, read best news on Nigeria's #1 news app
Meanwhile, President Buhari has repeatedly denied planning to seek a third term in office.
In 2019, the president said he would not make the mistake of attempting a third term when he met with the National Executive Committee (NEC) of the All Progressives Congress (APC) in Abuja.
"Beside the age, I swore by the holy book that I would go by the constitution and the constitution said two terms. I know that I'm in my last term and I can afford to be reckless because I'm not going to ask for anybody's vote," the president was quoted to have said.
In another separate event in 2019, President Buhari threw shade at former president Olusegun Obasanjo saying that he is only seeking a second term in office and not a third term as "some people" did.
President Buhari, addressing Ondo state Council of Obas in Akure, said:
"We have just finished one term and are seeking a second one. After that, the constitution doesn't permit any more. There are some who tried looking for more but they did not succeed. We should learn from their mistakes."
Source: Legit.ng