Elon Musk Says Tesla is Now Receiving Bitcoins in Exchange for Vehicles
- Elon Musk said Tesla will start receiving bitcoin as a form of payment from customers
- The company says it will only collect bitcoin, while other cryptocurrencies won't be accepted
- Tesla will receive bitcoin from US customers for now but will include other regions this year
PAY ATTENTION: Legit.ng is on a mission to support vulnerable children of Calabar – join the initiative
The founder of Tesla, Elon Musk, said vehicles manufactured by the automaker can now be purchased with bitcoin. The announcement comes a month after the billionaire disclosed it will invest in bitcoin.
In a statement on his Twitter account, Musk said Tesla has begun receiving bitcoin payment, but it won't be receiving other forms of cryptocurrencies. He said the bitcoin received will not be converted into paper currency.
According to the founder of SpaceX, the payments will remain in the bitcoin market, adding to the $1.5 billion the automaker invested in bitcoin in February. The new payment policy is only available in the United States for now, but Musk said it would be made available to other countries later in the year.
The engineer explained that only internal & open source software is being used by Tesla and operates Bitcoin nodes directly. He stated that his company has no plans to hold fiat currency after every bitcoin transaction.
PAY ATTENTION: Legit.ng is on a mission to support vulnerable children of Calabar – join the initiative
In its bitcoin payment policy, the carmaker said:
"You may not make purchases with us using any other digital asset, including Bitcoin fork products, such as Bitcoin Cash and Bitcoin SV. Our Bitcoin digital wallet is not configured to detect or receive digital assets other than Bitcoin."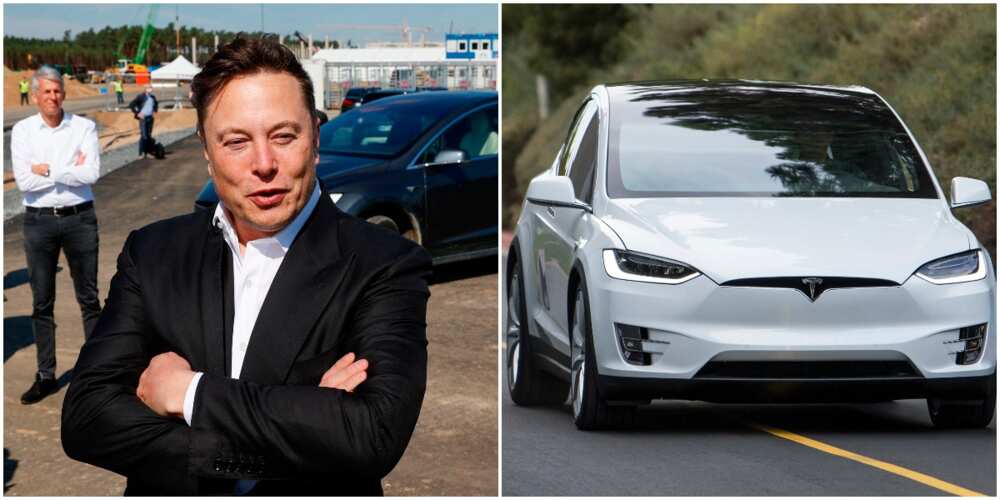 Innoson not ready to go with Elon Musk
With the new announcement, Tesla becomes the first automaker to accept cryptocurrency as payment. But in Nigeria, local automaker, Innoson, said it will not receive any form of payment that comes in cryptocurrency.
The Nnewi-based manufacturer said it is in support of the policy by the Central Bank of Nigeria which ban the use of digital assets as a form of transaction. The CBN directed commercial banks to close down cryptocurrency-linked accounts.
Currently, no manufacturer or company is receiving bitcoin as payment, but local investors and stakeholders in the cryptocurrency market have criticised the decision, asking for a reversal.
Meanwhile, Legit.ng had earlier reported that the Central Bank of Nigeria (CBN) blamed the bandit attack for the rising inflation in the country. The CBN also said herdsmen's attack on farmers pushed food inflation high.
The CBN said it had tried to intervene in the agricultural sector, but the attacks have prevented the financial regulator from achieving the desired result.
Fakoyejo Olalekan is a Business and Financial Journalist with over three years of experience in covering finance and business activities within Nigeria and offshore. Prior to joining Legit.ng, he worked at Nairametrics where he wrote financial and investment analysis articles. Olalekan is a resourceful and result-driven journalist with a track record for conducting extensive research and interviews to produce articles that provide different perspectives to market activities.
Source: Legit