Why Corruption Persists in Nigeria, Catholic Archbishop Reveals
- A popular cleric, Rev. Ignatius Kaigama, has commented on the state of corruption in the Nigerian government
- Kaigama said corruption will become a thing of the past when Nigerians demand good governance from the leaders
- The cleric also said Nigeria will witness positive change when the political leaders put the interest of the nation above theirs
PAY ATTENTION: Join Legit.ng Telegram channel! Never miss important updates!
Catholic Archbishop of Abuja, His Grace Most Rev. Ignatius Kaigama, said the reason why corruption still thrived in Nigeria was that Nigerians were not yet prepared to clamour for positive change.
Vanguard reported that the cleric said this on Sunday, March 21, at St. Matthew's pastoral area in Paso Abuja.
He said treasury looting and other forms of corruption will continue to thrive as long as the country's leaders remain selfish and want others to die for their political ambitions.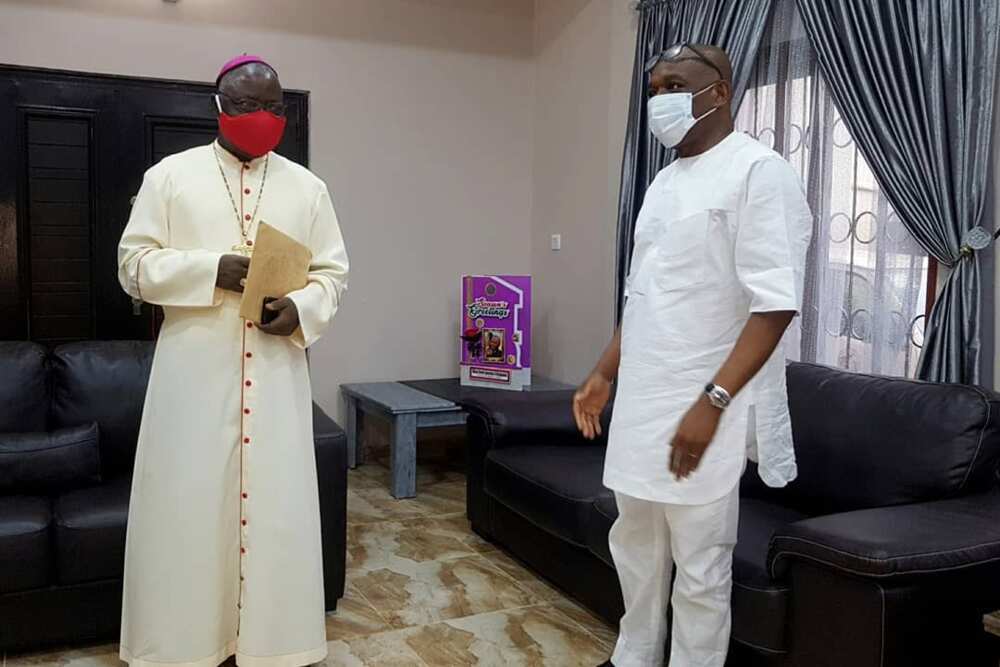 Kaigama added that Nigeria will begin to experience good governance the day the nation's political leaders start seeing the wrong in their deeds and stop rationalising crime.
The Archbishop said:
"We must all pay attention to the voice of God in our consciences. The degree of rot and blatant misuse of public resources of this great country is because many have allowed their conscience to die. They see no wrong in their bad or evil actions and they rationalize sin and crime."
He said selflessness, which he termed "dying to self", is the only way Nigeria can record positive growth and development.
PAY ATTENTION: Install our latest app for Android, read the best news on Nigeria's #1 news app
Meanwhile, the presidency, for the umpteenth time, has rated the President Muhammadu Buhari-led administration amid outcries and agitation among Nigerians against the current state of the nation.
On her Twitter page on Monday, March 22, a presidential media aide, Lauretta Onochie, explained that Nigeria under the present government has been able to deal with crimes related to financial corruption and indiscipline among public officials.
However, Onochie admitted that on a personal basis, it will take another system of government other than democracy to radically flush out bad habits in some citizens.
*****
Nurudeen Lawal is a Legit.ng journalist passionate about fact-checking/verification journalism. He holds a Bachelor of Arts degree in Literature-in-English from Obafemi Awolowo University. As Politics Editor, Nurudeen mostly writes on Nigeria's political and socio-economic developments. He has attended different workshops, conferences and training on fact-checking and digital reporting, among others. Learn more about him on Twitter, @Nurudeen Lawal_
Source: Legit.ng News