Professor Stranded as He's Expelled from South Africa Years after Renouncing Nigerian Citizenship
The South African Ministry of Home Affairs in 2021 revoked the citizenship of Edwin Ijeoma, a former Nigerian, over a bigamous marriage
Ijeoma, a professor, was found guilty of obtaining citizenship through fraudulent means
The professor is now stateless as he had previously renounced his Nigerian citizenship
South Africa - Edwin Ijeoma, a professor of public sector economics at the University of Fort Hare, was left stateless in 2021 after his South African citizenship was revoked.
Professor Ijeoma, who used to be a Nigerian, had reportedly renounced his Nigerian citizenship after arriving in South Africa in 1998 to study.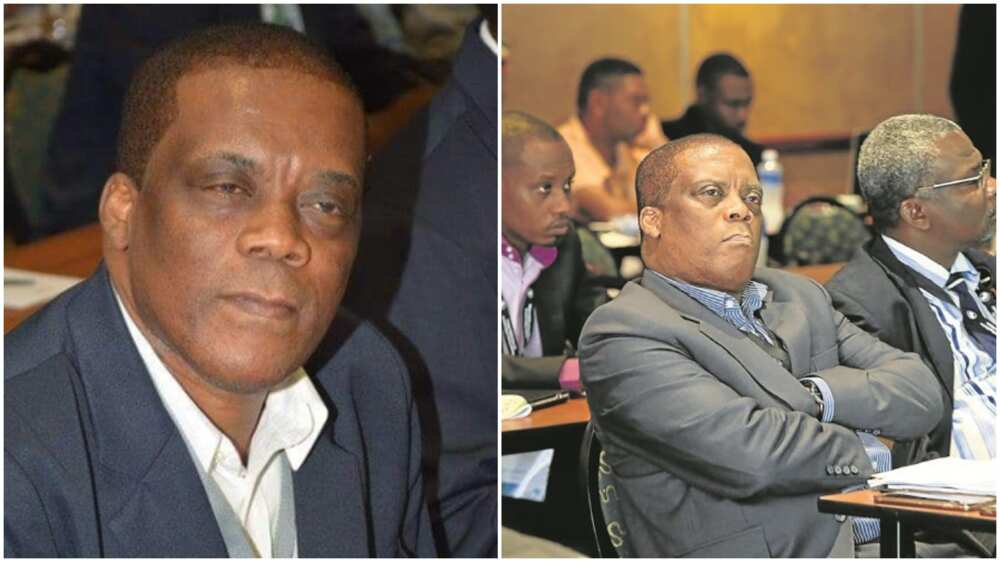 The academic's South African citizenship was revoked by the country's Ministry of Home Affairs after he was found guilty of fraudulently relying on a bigamous marriage to a South African woman to obtain citizenship by naturalization, Times Live reported.
Legit.ng gathers that Ijeoma divorced his South African wife in 2007.
The professor's alleged citizenship fraud was exposed when he was joined in South Africa by a Nigerian woman named Anne Tomo.
The woman inadvertently exposed Ijeoma by attaching a copy of her 1993 marriage to the professor in Nigeria in her application for permanent residence in South Africa.
Edwin Ijeoma: Bigamy committed
Following the development, the Ministry of Home Affairs accused Professor Ijeoma of marrying the South African woman solely to acquire citizenship.
The ministry further stated that Ijeoma had lied on two previous occasions to South African immigration authorities.
The academic had reportedly listed Anne Ijeoma as his sister, not wife when asked to indicate his immediate family member who was still living in Nigeria.
Court finds Professor Ijeoma guilty
In protest, Ijeoma filed a suit against the home affairs ministry before the Bhisho high court.
The court, however, restated the ministry position as it found Ijeoma guilty of falsifying his marital status, thereby making his South African citizenship null and void.
The court noted that Professor Ijeoma had presented conflicting reasons for his bigamous marriage.
The academic had claimed that as an African man, he believed he was entitled to marry more than one wife.
He also argued that he presented himself as single because he was not aware that South Africa recognised customary marriages.
According to the court, Ijeoma concealed his marriage in Nigeria from officials on three occasions: when he applied for permanent residence, when he got married to the South African woman and when he applied for citizenship.
Defending himself again, Professor Ijeoma claimed that he obtained a permanent residence permit because of his "good and sound character", not through his marriage to the South African woman.
The court, however, countered his argument, saying it was stated clearly that he got the permanent residence permit because of the marriage.
Nigerians react on social media
Ibrahim Mohammed Ribah said:
"On compassionate grounds, he can be received back in Nigeria because of his grand parents who were probably not happy about his earlier decision to denounce Nigeria. Let him humbly and remorsefully apply."
Gerald Onette said:
"Anybody who will renounce citizenship of his own country shouldn't be granted citizenship of another country because he has a character problem.
"For me the requisite qualification for one to be granted citizenship of another country should be that he is a loyal citizens of his aboriginal country."
Tope Barude said:
"Nice one all of you thinking other countries are better than Nigeria I hope una dey see, in the meantime he can join the online country while waiting at any international border managed by the United Nation. Obviously the zoo is better."
Sbk Kelvin said:
"If it is not home, it can't be home. That's why I cry for what our leaders has done to this and the next generation of this country. There is no place to call country home for Nigerians for another 60years from today. Sad!"
Shoremekun Olayiwola Edward said:
"More reason why the diasporas must stand and make sure they fight for Nigeria their father land. If you think you re outside the country, hence you are out of the everyday Nigeria mess. This is a thought for you.Its unfortunate for the Prof."
Abdallah Usman said:
"No matter what one should not renounce his country of origin.You can go to anywhere and live but don't forget your origin."
Tayo Ayano said:
"For those arguing over the difference between being stateless and being stranded, when you're the former, you're effectively the latter.
"He really has no where else to go apart from heading towards the nearest refugee camp. UNHCR is his next bus stop"
Lambert Emeka said:
"He should be punished in accordance with the law of South Africa on bigamy because he is her citizen and not stripping him off his citizenship. The prof. has a case. He should sue SA to international court of justice."
Nigerian Ifeanyi Chukwu Ndidi deported from UK
In other news, a Nigerian man, Ifeanyi Chukwu Ndidi, was in 2017 deported for dealing in drugs after spending 28 years in the United Kingdom.
Ndidi, who had lived in the UK since the age of two, sought to block his deportation by recourse to foreign judges.
However, the European Court of Human Rights approved the Secretary of State's decision to deport Ndidi due to his long and escalating history of criminality.
Source: Legit.ng