Model Kathy Jacobs biography: Age, height, measurements, daughter
Kathy Jacobs is a woman who has defied age and beauty stereotypes to achieve what was impossible until now. The beautiful woman, who is over 50 years old, became a Sports Illustrated model in the year 2020.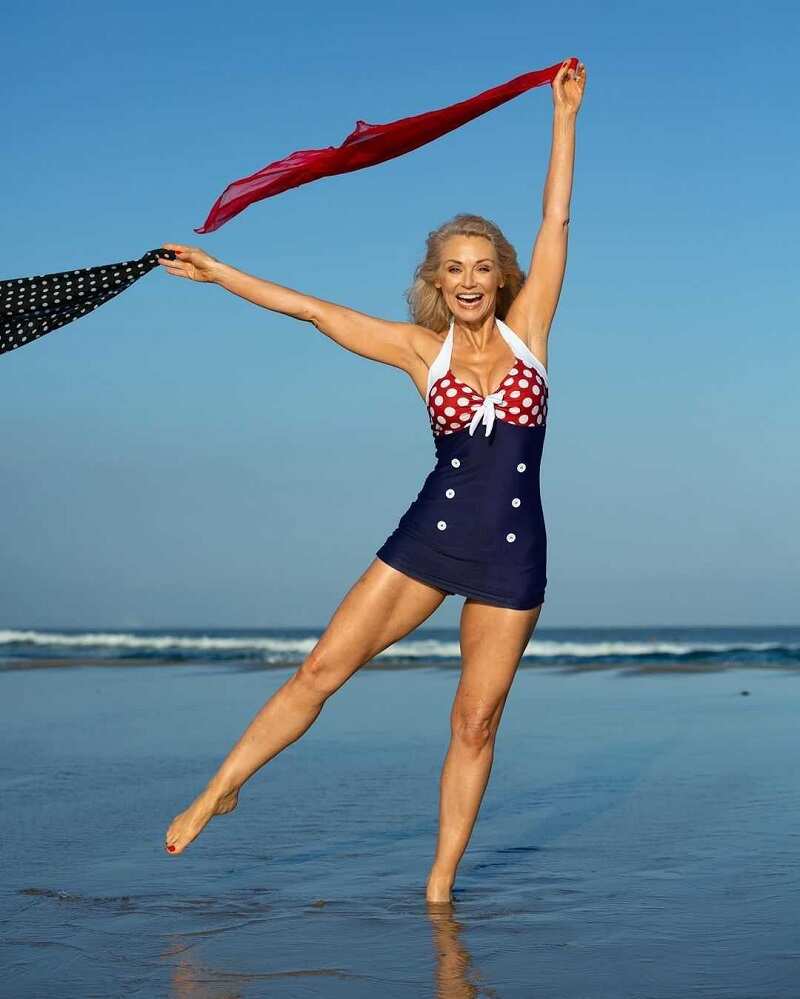 Getting modelling gigs as an older person is not strange news nowadays, but becoming a swimsuit model for Sports Illustrated magazine at almost 60 years old is something that seems impossible; however, Kathy Jacobs broke that glass ceiling and made it happen.
Profile summary
Name: Kathy Jacobs
Birthplace: Calabasas, California in the USA
Birthdate: January 9, 1964
Age: 57 years (as of 2021)
Sun sign: Capricorn
Marital status: Married
Occupation: Actress, entrepreneur, model
Kathy Jacobs bio
Model Kathy Jacobs is an American actress, entrepreneur, and body-positive activist who was born and raised in Calabasas, California, in the USA.
Details about her parents and siblings are yet to be made public by the model or her representatives.
As of 2021, Kathy Jacobs age is 57 years. She was born on January 9, 1964.
Body measurements
Kathy Jacobs height is 5 feet and 3 inches. She weighs 53 kg, and her body measurements are 33-25-34 inches.
Career
Though the beautiful 57-year-old made news for becoming a Sports Illustrated model in 2020, she is not new to the world of modelling.
Jacobs worked as a model in New York for many years; she was a Ford model in 1991. She also graced the cover of Woman's World magazine some years ago.
After years of modelling, she put her career in the fashion and style world aside to focus on her career in baking and beauty products production. Her beauty products company is called Beauty Batters.
Kathy enjoyed success in her work as a baker and beauty products manufacturer to the point where she made appearances in several TV shows such as Today Show, Rachael Ray, and Steve Harvey's Funderdome.
Kathy has been featured in some popular music videos. In 2019, she appeared in the music video for Miley Cyrus's song Mother's Daughter.
She also featured in Green Day's music video for the single Oh Yeah. The video was released on January 16, 2020.
Jacobs is also a brand ambassador for several brands. Before she achieved success in modelling and baking, she did some odd jobs, which included sweeping up hair at Drybar.
Kathy Jacobs Sports Illustrated feature
Jacobs resolved to pursue her long-nurtured dream of gracing the cover of Sports Illustrated's swimsuit issue after learning the publication was searching for some fresh faces to usher in a new generation of top talent.
The search first began with a casting call in Miami, where thousands of women flocked to meet the SI Swimsuit team. By the end of 2019, the magazine narrowed down the number of the contesting models to 16 finalists.
In February of 2020, it was announced that Kathy had made it to the final round of the competition as one of the remaining six women, alongside Christie Valdiserri.
Eventually, Jacobs and another model named Tanaye White were named Sports Illustrated Swimsuit's Model Search winners for 2020. The ladies also secured a spot as Rookies in the 2021 issue.
In the summer of 2019, Kathy walked the runway at the Sports Illustrated Swimsuit Edition fashion show in South Beach, Miami.
She wrote how grateful she was for the opportunity on her social media page, saying,
As a 5'3" tall, 55-year-old woman who has been told she is too short to be a model her whole life and is now being told that she too old as well, my heart is filled with deep gratitude.
She had entered Sports Illustrated Swimsuit's Model Search before her 2020 win but was eliminated in the first round.:
I've entered the SI Swimsuit Model Search and flown to Miami twice. The first time I didn't make it past the first round. But I didn't give up! I felt a burning desire to try again and to be part of a change in the way society views women over 50.
When asked what she would tell her 13-year-old self if she had the opportunity, Jacobs replied to People magazine,
Whatever problems you are having now are only temporary and, in time, will be nothing but a blur to your future self. Don't get discouraged if things don't work out exactly as you thought they would; just keep on going.
She also told People Magazine that it meant so much for her to be part of a movement that is bigger than her and for ladies of her age range to be included.
She said she wanted to show what 56 really means in a world where people considered people over 55 to be senior citizens.
Kathy did not just get a great body overnight, she had to take care of her body and maintain a healthy diet.
She disclosed that three years prior to her SI win, she was diagnosed as prediabetic due to her weight and was advised by her doctors to lose some weight.
From there onwards, she had a lifestyle change. Kathy Jacobs diet from then on excluded bread, pasta, white potatoes, rice, meat, and sugar. She also works out four times a week and stays away from the sun.
She admitted to having gone through some cosmetic procedures, including Botox injections in her forehead and lip fillers.
Marriage and family
Kathy has been married for almost 25 years. Kathy Jacobs husband's name is Rob Jacobs. The couple celebrated their 23rd wedding anniversary on May 20, 2019.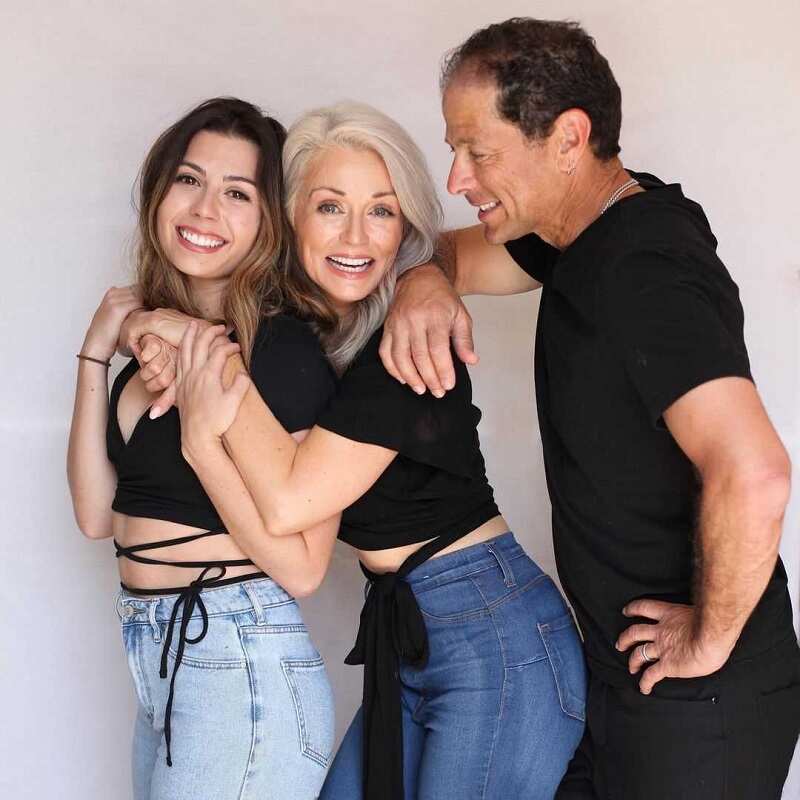 The couple has one daughter together. Kathy Jacobs daughter is Abigail Rose. The family lives in their home in the Los Angeles County city of Calabasas.
Kathy Jacobs net worth
The model's net worth is reportedly around $1.5 million.
Social media
The SI model is active on Instagram, with 107k followers on her page.
Kathy Jacobs is a strong and inspiring woman who worked hard to defy age and stereotypes to become the oldest Rookie Sports Illustrated has ever had.
READ ALSO: Montana Fishburne bio: who is Laurence Fishburne's daughter?
Montana Fishburne is the second child of famous actor Laurence Fishburne. She made some bad decisions in the past when she wanted fast fame and fortune.
Montana became an adult entertainer against her father's wish with the hope of gaining wealth and fame like Kim Kardashian, but things did not go as she had planned. Legit.ng has all the details about Montana Fishburne.
Source: Legit.ng