Everybody wants to take advantage of Nigeria, Olanipekun says
- Nigeria needs a new constitution, Chief Wole Olanipekun has insisted
- The respected legal practitioner subsequently blamed leaders for taking advantage of the country
- Going further, he narrated that he visited Obasanjo when he was president on a new constitution but this was turned down
PAY ATTENTION: Join Legit.ng Telegram channel! Never miss important updates!
Chief Wole Olanipekun (SAN), a former president of the Nigerian Bar Association and popular legal practitioner, has joined other voices to demand a new constitution for Nigeria.
The respected legal expert said Nigeria is built on a faulty foundation and with that, can not stand. He disclosed this when he spoke with Punch newspaper.
He lamented that people who should know better are not treating the country well because of what they stand to gain.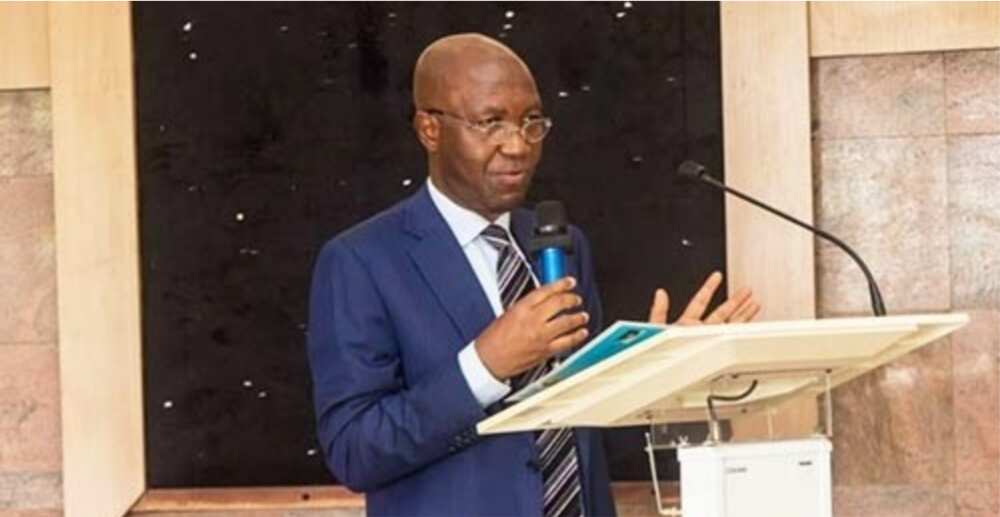 He also narrated how he led some other lawyers to former president Obasanjo to demand that there should be a new constitution for the country.
Specifically, he argued that without restructuring, Igbo or South-West presidency can't save Nigeria.
He also rubbished the preamble to Nigeria's constitution, implying that the who documents were ill-thought of by the framers who have been alleged to be mostly military personnel.
Speaking on the statement of Chief Nwodo, a former minister of Information during the regime of former Head of State, General Abdulsalami Abubakar (retd.) who alleged that when Obasanjo was to be sworn-in, there was no clean copy of the constitution
"He (Nwodo0) said even when Obasanjo was to be sworn in, there was no clean copy of the constitution. Is that the way it is done, for 47 persons to prepare the constitution that governs a diverse nation like Nigeria?
"Elders of this country must stand up to be counted; do we just want to live by the convenience of today and not think of tomorrow; what happens to our children and grandchildren? It is not a question of who is in power, it started since the time of Obasanjo. It's sad that some people are not even ready for intellectual discourse and that is why once they have a view different from yours, you become an enemy.
"Why are we treating Nigeria like a b*stard? We are being unfair, unjust, careless and ungodly about this country."
Meanwhile, Legit.ng had reported that the deputy minority leader of the House of Representatives, Toby Okechukwu, said that instead of attacking the Nigerian elites President Muhammadu Buhari should accept criticism against his government.
Honourable Okechukwu, speaking with This Day on Monday, February 1, pointed out that the aim of the constructive criticism by persons described as detractors is to achieve a united nation, not to witch-hunt Buhari as some of his media aides have claimed.
The lawmaker, therefore, called on the president to stop the blame-game and do what it should to fix the country.
Source: Legit