Obasanjo goes spiritual, sends message to Nigerians about God's kingdom
- The dedication of the St. Moses Orimolade Holy Land, the Cenotaph of C&S founder, held on Saturday, February 6
- Ex-president Olusegun Obasanjo was a guest of honour at the event where he talked about the kingdom of God
- The former Nigerian leader also said a word of prayer for church leaders in the country
Pay Attention: Join Legit.ng Telegram channel! Never miss important updates!
Former president Olusegun Obasanjo has reminded all and sundry that a day of reckoning is coming.
According to him, from the look of things, people are not getting ready for the kingdom of God, Vanguard reports.
Speaking on Saturday, February 6, during the dedication of the St. Moses Orimolade Holy Land, the Cenotaph of Cherubim and Seraphim Church founder, the ex-president urged everyone to be prepared.
Obasanjo stated:
"The situation we have in the country today does not show we are preparing for the kingdom of God but we have to be prepared.
"There is always a day of reckoning."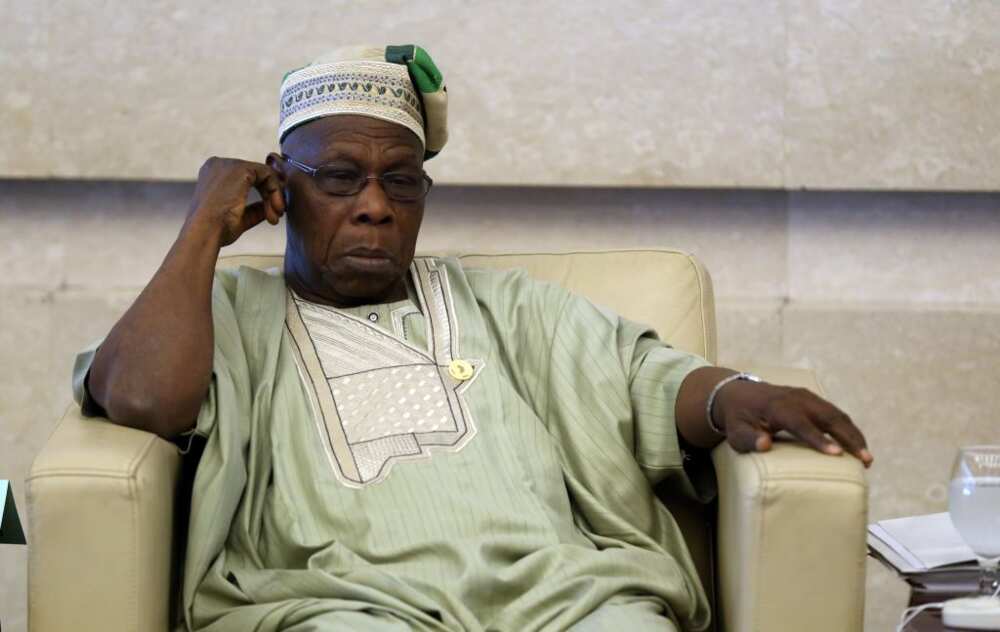 The former Nigerian leader noted that it is because of the church that people now have the assurance of salvation.
He prayed that the efforts of church leaders in Nigeria who paid the prize and helped in spreading the gospel will not be in vain.
His statement has generated mixed reactions from Nigerians. Some called him a prophet, while others blamed him for the country's woes.
@Bendaza12 commented:
OBJ is talking about the kingdom of God. The Kingdom of God that is far fetched. Nigeria is hell on earth. It is like a saucer spinning towards the same direction. A time about to explode. Majority of Nigerians are not happy. They never been happy because the government don't care.
@SolidIroko stated:
See pastor/prophet Obasanjo. Have you even apologized, in repentance to those you killed in the Civil War & for Nigerian public funds you stole? It's like you think that the kingdom of God, is like your cele-church you can enter at will?"
@AZUKAEMMANUEL3 added:
"You know, at certain age in life one starts seeing issues from a different perspective & also sees the need to be more sincere with himself. At that point you come to realize that all the rat race to amass wealth is vanity. EX-President Obasanjo is now at that point."
In other news about the church, veteran Nigerian music star, Sir Shina Peters, disclosed that he has now been ordained as a bishop of the Cherubim and Seraphim.
The Afro Juju music pioneer shared the news in a post on Instagram on Sunday, January 31.
His announcement was followed with a video capturing the moment he was presented with an official certificate following his ordainment.
Source: Legit