Community in Nigeria where Brazilian descendants live and how to identify them without involving DSS or police
- A community in Nigeria dominated by Brazilians has been revealed
- The President of Brazilian's Descendants Association of Nigeria Graciano Martins has unmasked ways to identify a Brazilian in Lagos Island
- The Bull, represents Brazilians' symbol in Lagos Island - President, Brazilian's Descendants
PAY ATTENTION: Join Legit.ng Telegram channel! Never miss important updates!
The knowledge that many Brazilians emigrated into Nigeria, specifically Lagos Island is not known to all and in this exclusive interview with Legit.ng Correspondent Adeoye Adewunmi, the President, Brazilian's Descendants Association of Nigeria, Graciano Martins disclosed to Legit.ng the historical background of Brazilians in Lagos Island, Cultural Vestiges and many other issues.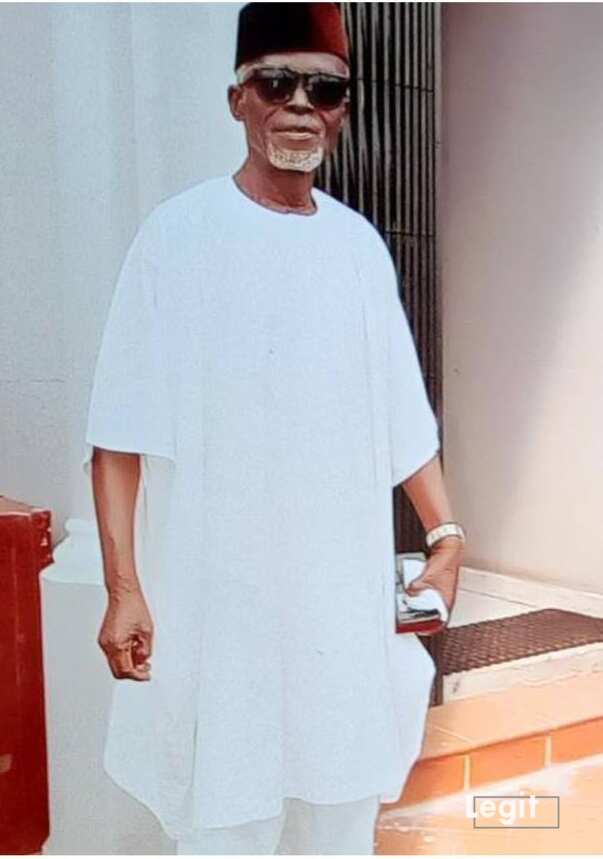 What's the history behind Brazilians in Lagos Island?
Brazilian Culture was brought into Nigeria and Lagos Specifically on the arrival of Brazilians after the abolition of the slave trade in 1888.
They moved from their point of disembarkation to where they are now which is called Brazilian quarters with its headquarters at Campos square in Lagos Island. You see from Broad Street down to Tinubu, then, you cut it to Alli street down to Itafaji.
Then cut it from Itafaji to Epetedo to the left. These are the areas of Brazilians in Lagos Island. But, the real centre of Brazilian quarters is Campos Square. They had to reclaim the land and started trading.
They did all their buildings in Brazilian design. So, they have very many families not just only one. They extend till Oke Popo, which is much called Oke Popo Aguda.
Why Popo Aguda as the centre?
This is because that was where our forefathers used to meet in administering the affairs of their people. It was there they started administering their own lives. They built houses. They were trading because they were all skilled.
Skilled in which areas?
They were into carpentry, building, tailoring and all that.
Are there signs to know Brazilians in Lagos Island?
(Laughs). Yes. You know us through our names-Da Martins, Da Silva, Da Costa, and so many others. So, with that name, you know this is a Brazillian. You can only know them by their names.
You eat Brazilian foods too?
Yes, we have varieties of food- We have the Feijao, Feijouda, Canjika, Gurunde.
Are these still obtainable in Lagos Island?
Very well. But, that of "Feijao" is only prepared once in a year, especially during the Easter Period and only in the Brazilian quarters. People travel from different places to come and have a taste.
Why Easter?
This is because it takes a lot of time to prepare and it is copied from the Catholic tradition. It is usually prepared with Black bean, coconut etc and usually eaten with fresh fish and garri.
Vestiges of Brazilian culture in Lagos Island
There are so many. We have majorly the Neu-Boi which means "my Bull" in English. Historically, It was during one of the festivals that they killed a bull for a sacrifice. So, they felt a bull should not be killed but be preserved.
So, that was how they came about it so that we will continue to make that bull a symbol of that community. So, that is why when you get to Brazilian quarters, you will see that bull which is our symbol everywhere.
At the head of our pavilion at Lagos island, you will see a big bull to show everyone that this is our symbol. It is a mascot sort of.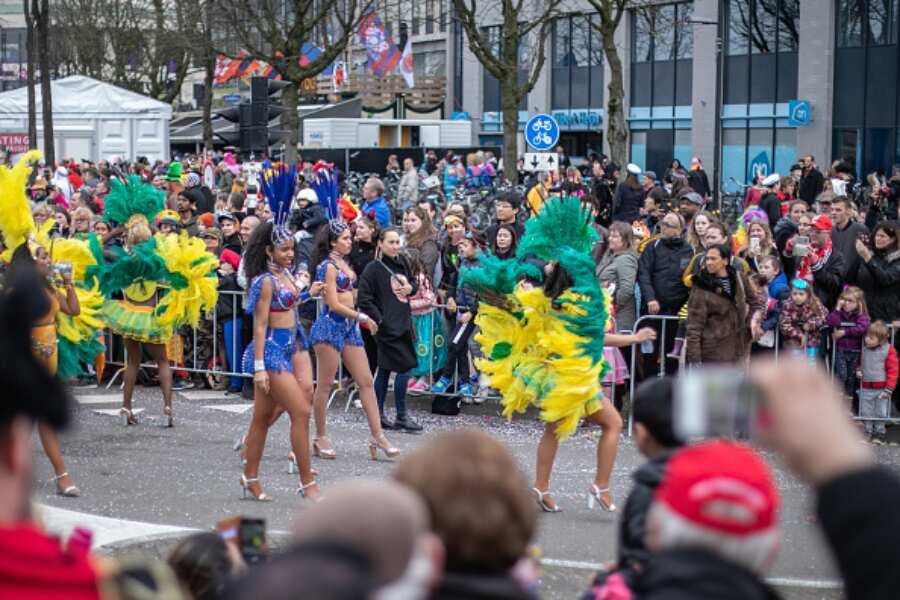 This Mascot is usually prominent during the Brazilian festival
Yes. We usually have our festival three times in a year- that is Christmas, New Year and Easter Days. Sometimes, we do perform it during some governmental kind of invitation. It is not something we do every time.
The Bull does not go beyond Brazilian quarters because we cherish it so much and we make it a preserved tradition which we prevent from being adulterated.
PAY ATTENTION: Click "See First" under the "Following" tab to see Legit.ng News on your Facebook News Feed!
Meanwhile, Legit.ng earlier presented female given Brazilian names and the meanings to them.
It is noteworthy that every country has its own traditions about giving names to children. From time immemorial, names are chosen to endue a baby with desirable human qualities.
Brazilian female names are beautiful; they are similar to other Latin American names, but still have some peculiarities. List of Brazilian female names is more popular than others.
Source: Legit.ng