Nigerian health workers recognised as heroes after Hypo and Legit.ng special project
Being the pioneer in Nigerian bleach manufacturing company, Multipro Enterprise Limited (MPEL) aims to significantly impact the availability of hygienic chemical solutions for Nigeria and this birthed its main product – Sodium Hypochlorite bleach for consumers under the brand name of Hypo.
Since MPEL launched the Hypo brand into the Nigerian bleach market, it has recorded huge success by significantly promoting hygiene.
Hypo bleach cleans, kills germs, and disinfects. However, the company was becoming increasingly concerned about the steady upsurge in confirmed cases of COVID-19 with the virus coming at a time many least expected.
At such, Hypo came up with a responsible move and a public supportive measure to further restrain the pandemic surge.
In the COVID-19 pandemic, Hypo has stayed committed to supporting Nigeria, impacting lives and ensuring public safety by donating over 15,000 litres of hypo bleach for disinfection of public places and high traffic locations.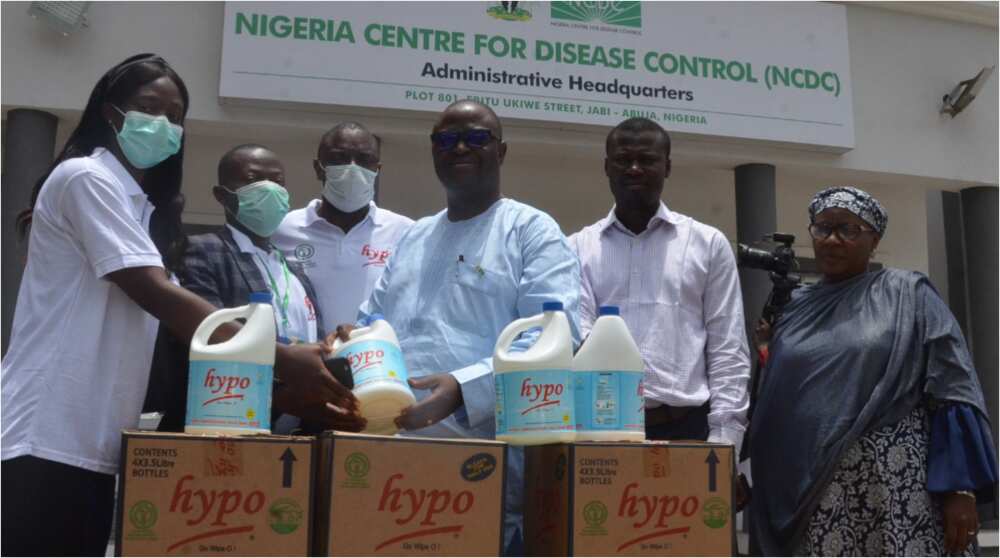 To further spread the awareness of how to stay safe in the pandemic and appreciate the efforts of front-line health workers and all professionals across Nigeria fighting against the COVID-19 pandemic, Hypo enlisted Legit.ng to deepen engagement for a campaign tagged 'Thank you to the Doctors' and more closely align its brand with its customers.
Here's how Legit.ng developed a successful project to appreciate the unsung heroes (front-line health workers and professionals across Nigeria fighting against the COVID-19) and build loyalty among Hypo's customers:
Challenge
We knew the most effective way to reach our audience would be by creating a campaign that would get Hypo's message directly into the eyes of consumers and demonstrate the company's value in a credible and relatable way.
Being the market leader in every area of our work; content, advertising, technology and the no.1 online news and entertainment platform by the audience in Nigeria, Legit.ng always apply cutting-edge technology and provide high-tech advertising solutions.
So we had to come up with high-tech advertising solutions for the Hypo's 'Thank You to the Doctors' campaign.
Insights
To identify the most viable opportunities for immersive brand engagement, we took a deep dive into social media.
Listed as one of the top 25 web publishers on the social media website - Facebook, every 4th Nigerian who is on Facebook is Legit.ng page subscriber. So, we used what we have to get what we want.
We asked Nigerians to share their messages to the medical workers via social media while promoting the Hypo campaign 'Thank you to the Doctors' with the hashtag #hypogowipeo
Please have a look at touching and sincere messages we received: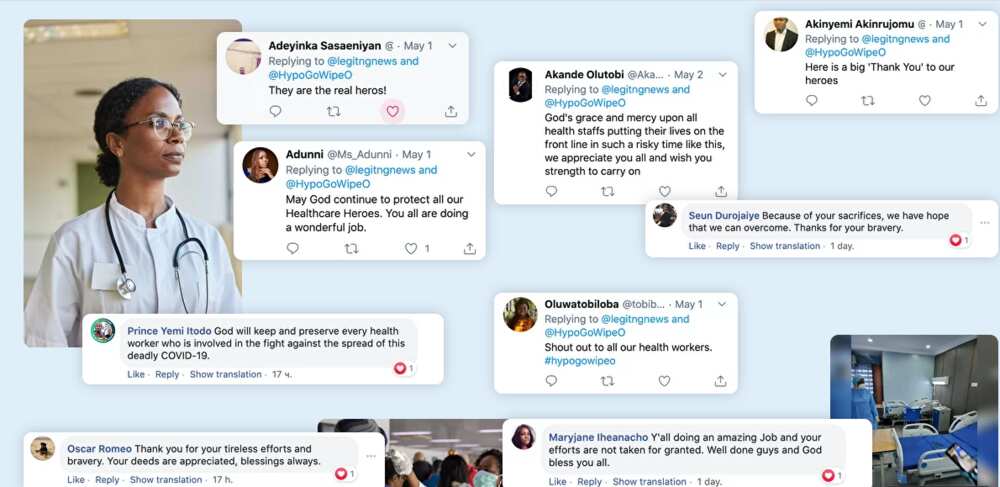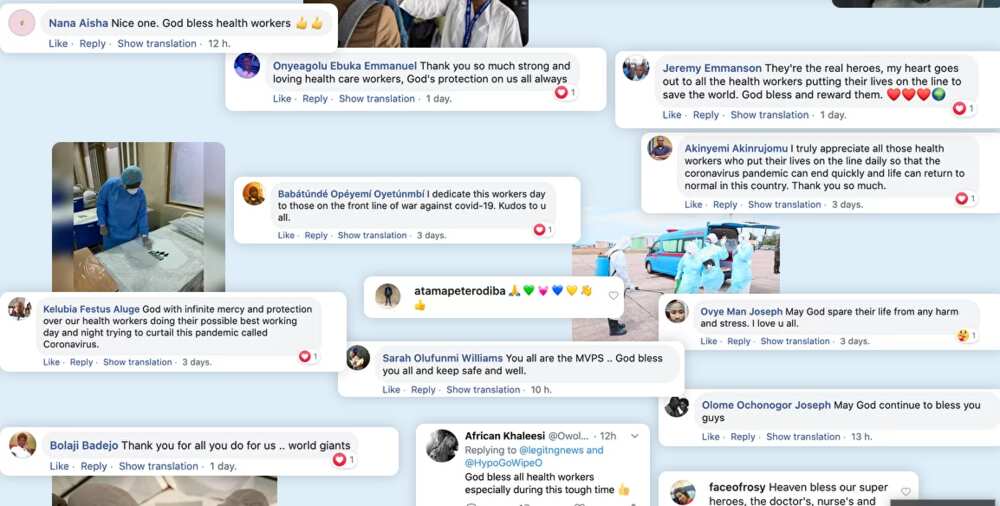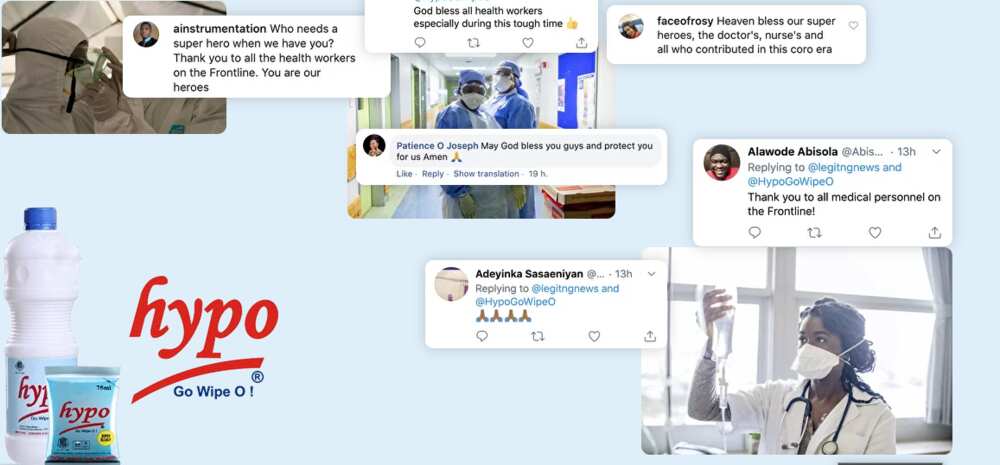 Advertising solutions
Aside social media, we came up with a plan to reach a wider range of audience.
To this effect, Legit.ng came up with a special landing page for the project as the article is shared across all our social media networks.
Legit.ng also adopted the use of E-mail newsletter banner as well as a push notification to reach a wider range of audience.
Hypo's banner was also displayed on the top of every article in the Coronavirus section on Legit.ng's website as sponsors of the page.
Learn more about our solutions here.
Total Project Results
Our 'Thank you to the Doctors' campaign outperformed all expectations, proving to be one of the brand's most successful activations to date. It was embraced and well received by fans.
The program also helped expand Hypo's presence across the nation.
Total impressions reached 7 050 000!
Total engagements: over 16 000!
Examples of social media posts promoting campaign
Join an exclusive community for MDs, CEOs, CMOs, Marketers, Managers and decision-makers!
Receive must read stories to succeed big in business with DigitalTalks:
Digital innovations and solutions
Main trends in digital marketing
Case studies and practical advice
Expert opinion
The most important and interesting business news
You can also join out Telegram channel for discussions, questions and more insights!
Source: Legit.ng