Calum Worthy bio: age, height, net worth, movies and TV shows
Sometimes the smallest of things can inspire a person to make life-changing decisions. Calum Worthy, a Canadian actor and writer, would not have thought about pursuing a career in acting if he hadn't watched Home Alone at the age of four.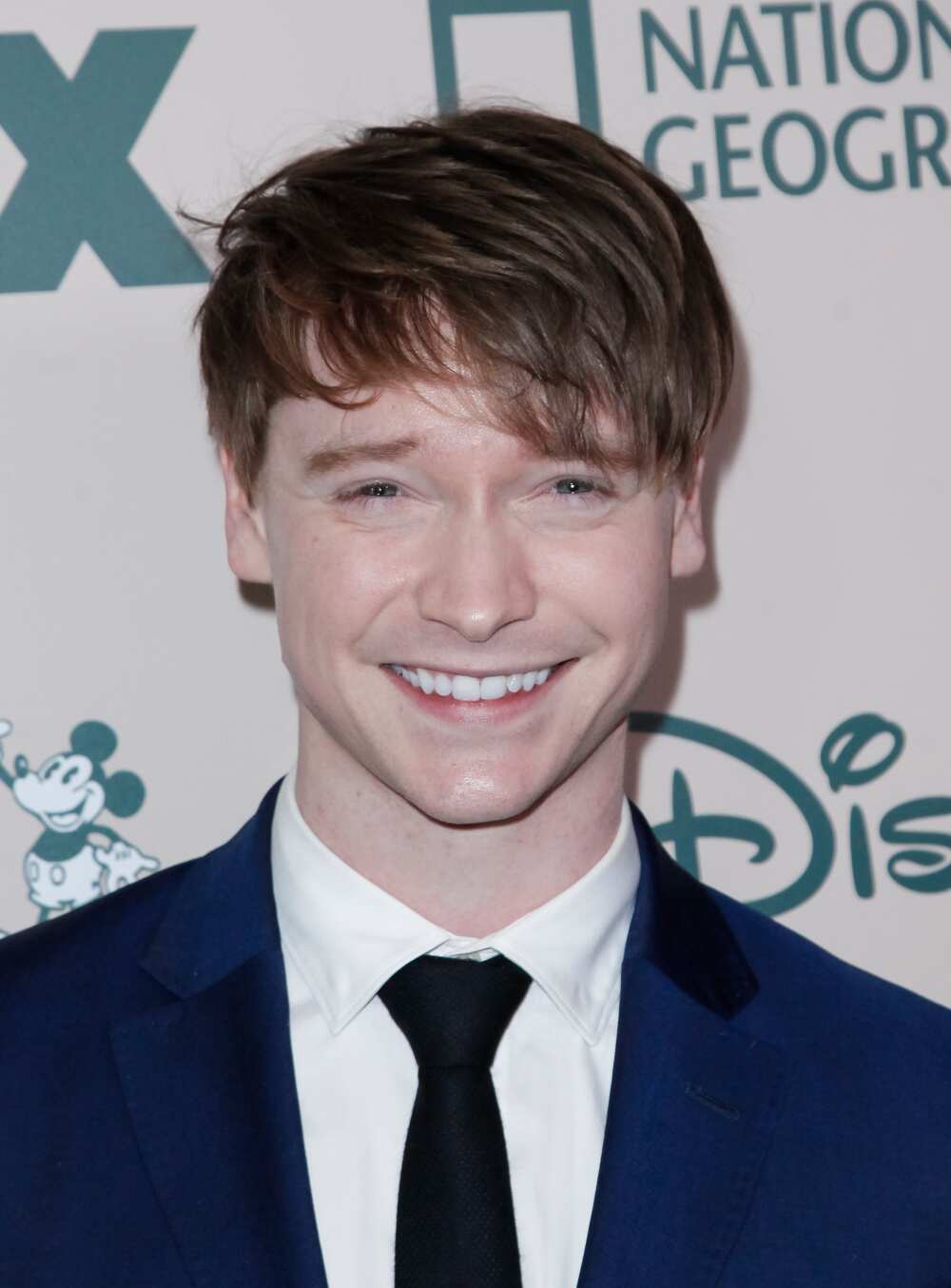 Worthy intrigues the audience with his jaw-dropping performances. He is a talented actor whose career is fascinating. So, what else is there to know about this amazing actor?
Profile summary
Birth name: Calum David Webster Worthy
Date of birth: 28th January 1991
Birthplace: Victoria, British Columbia, Canada
Age: 30 years old (as of 2021)
Nationality: Canadian
Ethnicity: North-American
Parents: David Worthy and Sandra Webster-Worthy
Profession: Actor, writer, and producer
Net worth: $1 million
Instagram: @calumworthy
Calum Worthy biography
Here is everything you need to know about Calum Worthy, including details about his career and personal life.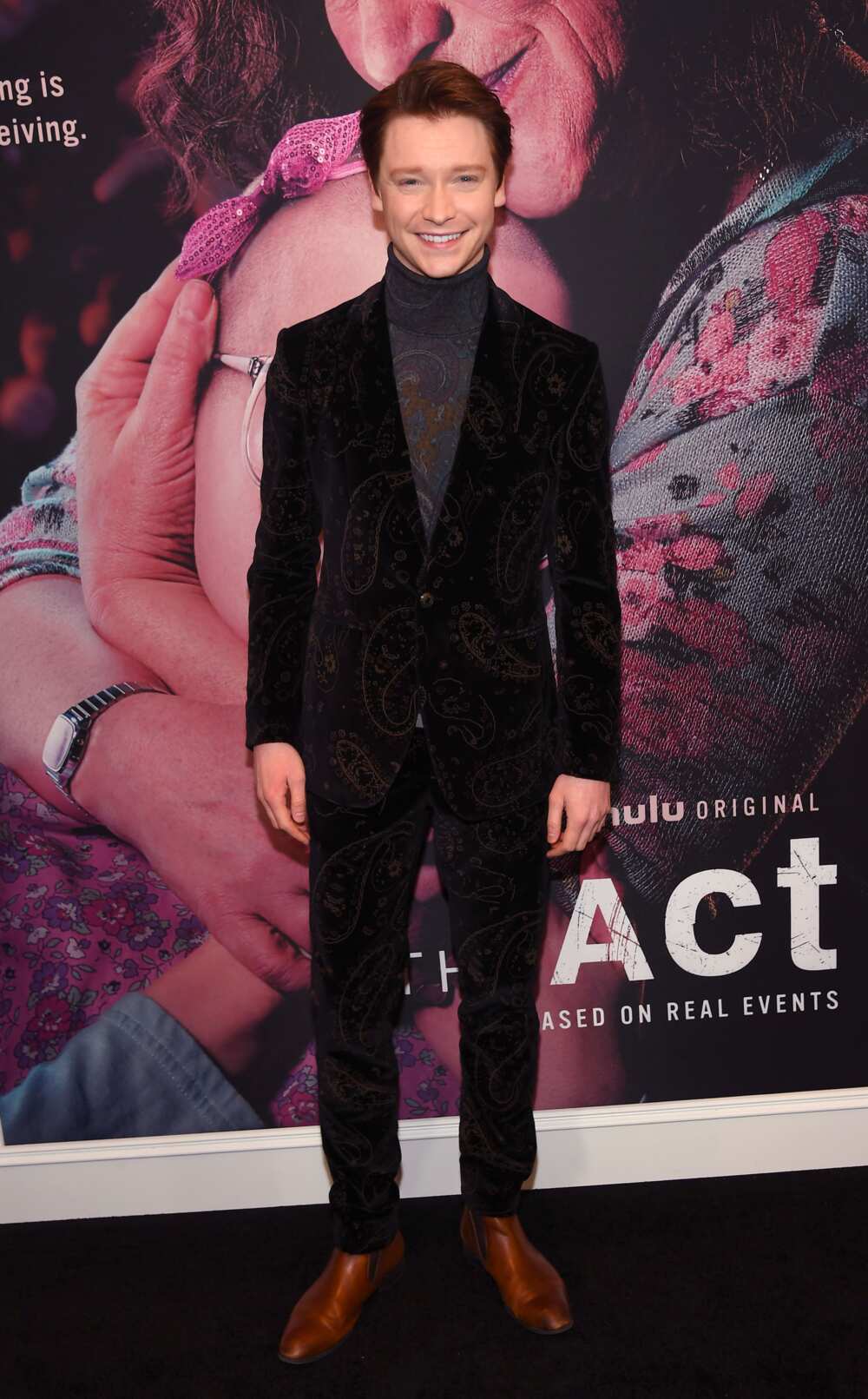 Background
Calum Worthy was born on 28th January 1991 in Victoria, Canada, to David Worthy and Sandra Webster. His father, David, is a professor.
How old is Calum Worthy?
As of 2021, Calum Worthy age is 30 years old.
Education
Calum attended Claremont Secondary School. He was a very brilliant and hardworking student.
He got enrolled in Tarlington Training Professional Children's program in Vancouver. While in Vancouver, he trained in singing, dancing, and acting.
After attending the program for three years, he began watching YouTube videos and creating new and unique content on his YouTube channel.
Career
Calum developed an interest in acting at a young age when he watched Home Alone. The movie inspired him to the extent that he wanted to pursue acting as his career.
He began appearing in films and TV shows at the age of nine. Calum made his acting debut in the TV series Mysterious Ways in the year 2001.
The same year, he appeared in Night Visions as Prairie boy and appeared in the three episodes of the TV mini-series I Was a Rat.
Since then, Calum has appeared in several other movies and TV shows.
Calum Worthy movies and TV shows
Here is a list of movies and TV shows the actor has appeared in.
Movies
2004: Scooby-Doo 2: Monsters Unleashed as Kid on bike
2005: When Jesse Was Born as Danny Ferrell
2006: Dr. Dolittle 3 as Tyler
2006: Deck the Halls as Boy on bike
2007: The Last Mimzy as Teenage cyborg
2007: Smile as Trevor
2008: Mulligans as Felix
2008: Valentines as Kyle
2009: What Goes Up as Blastoff! chorus
2010: Daydream Nation as Craig
2011: The Odds as Berry Lipke
2011: The Big Year as Colin Debs
2013: Rapture-Palooza as Clark Lewis
2014: Mostly Ghostly: Have You Met My Ghoulfriend? as Colin Doyle
2015: All She Wishes as Drake
2015: Blackburn as Ryan
2016: The Thinning as Kellan Woods
2017: Bodied as Adam Merkin
2018: The Thinning: New World Order as Kellan Woods
2019: Corporate Animals as Aidan
2019: Assimilate as Randy Foster
TV shows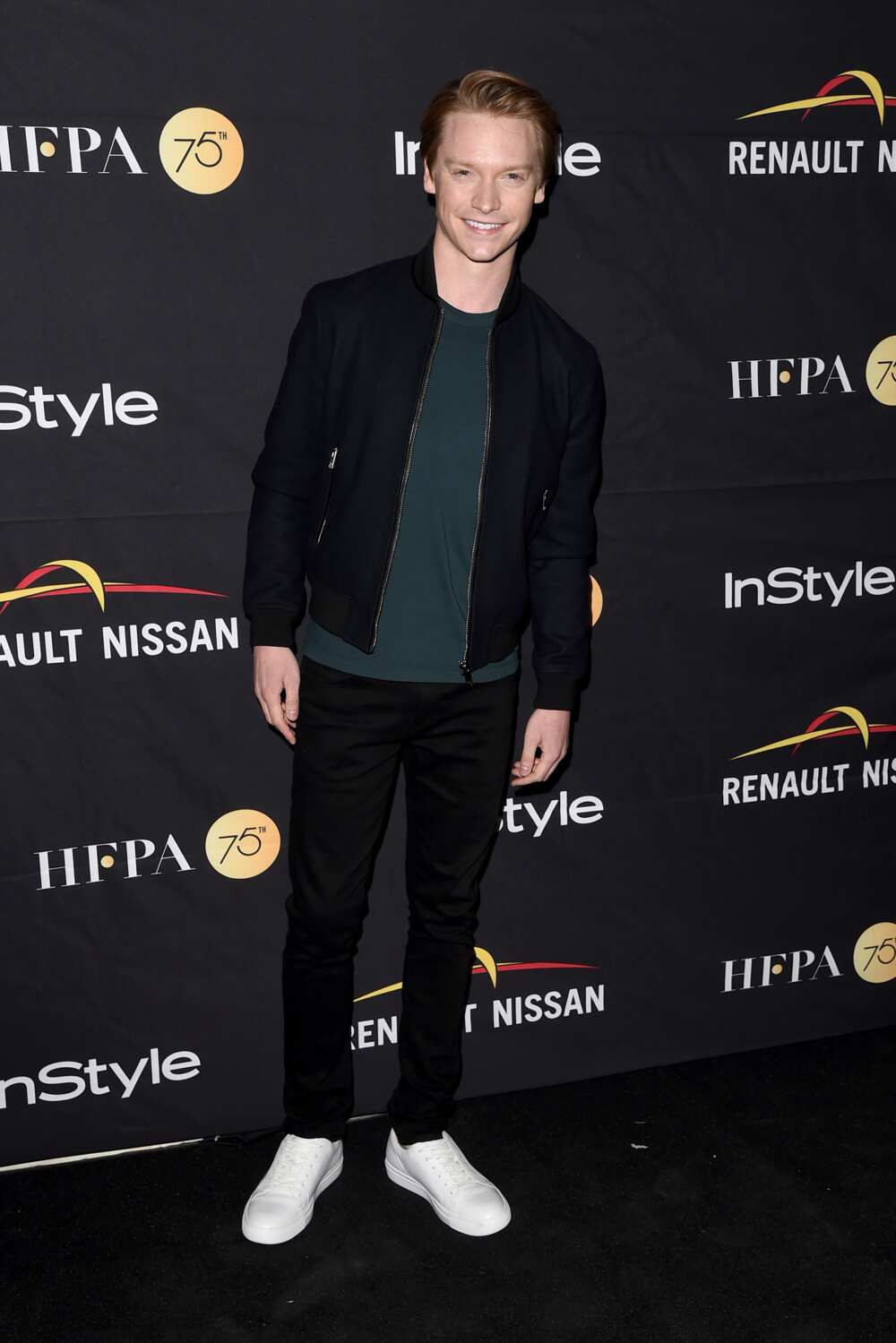 2001: Mysterious Ways as Alien / Kid clown
2001: Night Visions as a Prairie boy
2001: I Was a Rat as Roger/Ratty
2002: Beyond Belief: Fact or Fiction as Randy
2003: Out of Order as Young Mark
2003: Bunshiro and Fuku as Young Yonosuke
2003: National Lampoon's Thanksgiving Family Reunion as Danny Snider
2004: The Days as Keenan
2004: Stargate Atlantis as Hunter kid
2005: Reunion as Henry
2006: Kyle XY as Toby Neuworth
2006: Psych as Malone Breyfogle
2007: Psych as Shockley
2007: Crossroads: A Story of Forgiveness as Kip
2007: Second Sight as Young Victor Kaufman
2008: Supernatural as Denny
2009: Smallville as Garth Ranzz / Lightning Lad
2009: Stormworld as Lee
2009: Flashpoint as Billy Dresden
2009: Living Out Loud as Henry
2010: Tower Prep as Don Fincher
2010: Caprica as Cass
2010: Bond of Silence as Shane Batesman
2011: R. L. Stine's The Haunting Hour: The Series as Kelly
2011: Good Luck Charlie as Lewis
2011: Zeke and Luther as Teddy
2011: Best Player as Zastrow
2011 - 2016: Austin & Ally as Dez Wade
2012: Longmire as Zac Nunn
2012: Jessie as Dez Wade
2013 - 2014: The Coppertop Flop Show as Himself
2014: Some Assembly Required as Caden Clark
2015: Backstrom as Joshua Larimer
2015: I Didn't Do It as Dez
2015: Wander Over Yonder as Teen leader
2016–2017: Bizaardvark as Victor
2016: Motive Derek as Holstadt
2016: Aquarius as Steven Parent
2017: American Vandal as Alex Trimboli
2017: Wisdom of the Crowd as Jake
2018: New Warriors as Robbie Baldwin / Speedball
2019: The Act as Nick Godejohn
Awards and achievements
2004: Won the Young Artist Award for Best Performance in a TV Movie, Miniseries or Special - Leading Young Actor for his role in Thanksgiving Family Reunion.
2010: Won Young Artist Award for Best Performance in a TV Series (Comedy or Drama) - Leading Young Actor for his role in Stormworld.
2010: Won the Leo Award for Best Performance in a Youth or Children's Program or Series for his role in Stormworld.
Calum Worthy girlfriend
Calum is dating his long-term girlfriend, Celesta Destis. The couple began dating in 2015. Celesta DeAstis is 26 years old, while Calum is 30 years old.
Calum Worthy height
Calum is 5 feet and 11 inches tall, and he weighs approximately 74kgs. His hair color is red while his eyes are blue.
How much is Calum Worthy worth?
As of 2021, Calum Worthy net worth is $1 Million. He has gained a substantial amount from his career as an actor.
Is Calum Worthy gay?
There have been a few speculations and rumors about Calum being gay. The truth is that the actor is currently in a serious relationship with Celesta.
The couple appears to be deeply in love with each other and is often seen enjoying quality time together. This is a clear indication that Calum Worth gay allegations aren't real.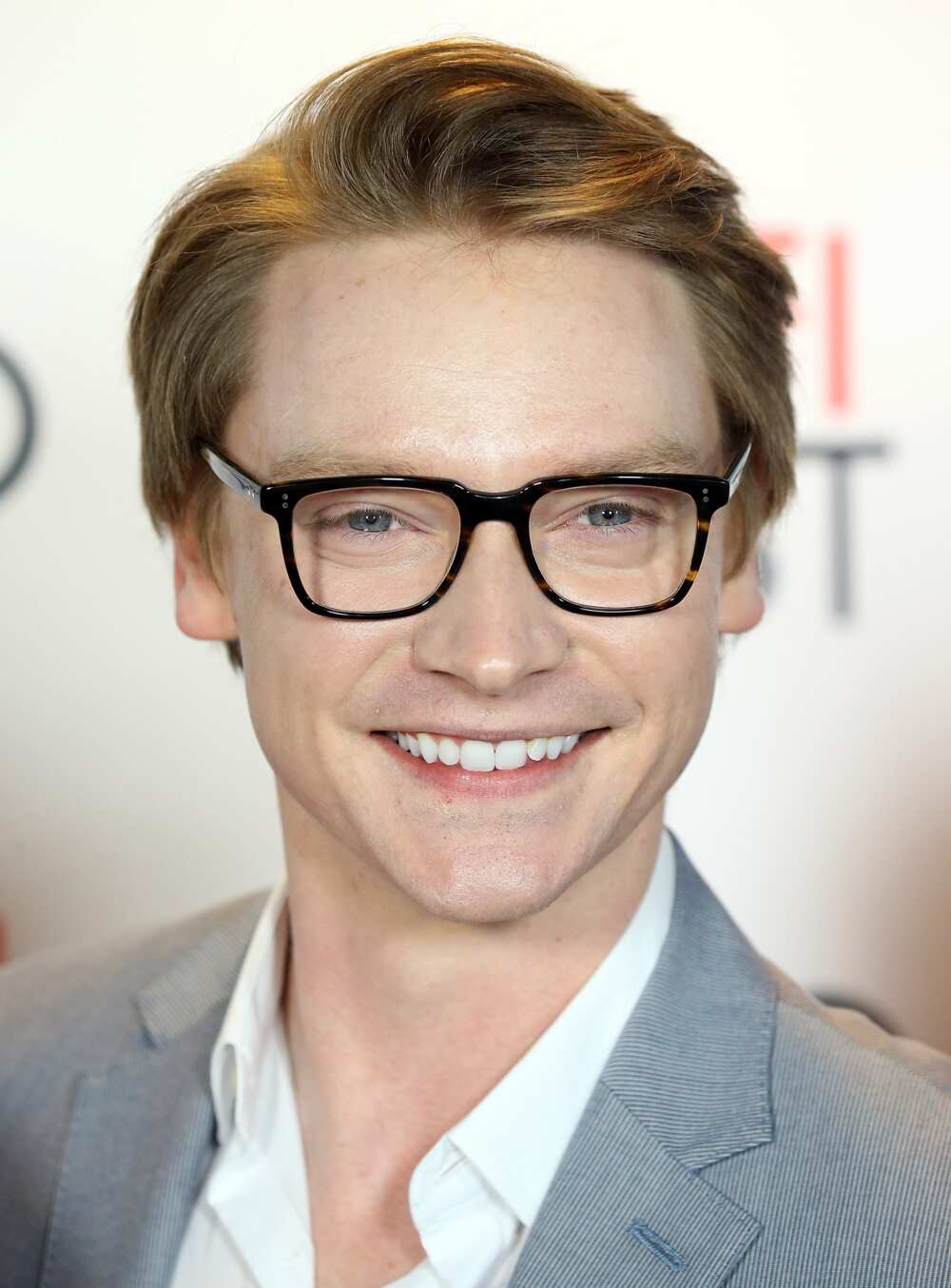 Calum Worthy is an extremely talented actor who excels at everything he does. He is an inspirational entertainer that many people look up to.
READ ALSO: Adjoa Andoh biography: family, net worth, movies and TV shows
Legit.ng recently posted an article about the biography of Adjoa Andoh. Adjoa is a British actress whose growth to the global stage is credited to her craft's versatility. She has earned global praise for her achievements in the entertainment industry.
She has engrossed herself in almost all the forms of entertainment and failed to impress in none. The talented actress has made appearances with riveting performances in theatres, films, radio, and television. She is also a voice-over artist.
Source: Legit.ng