Ash Costello bio: what is known about New Year's Day lead singer?
Ash Costello is famous as the lead vocalist of the rock band New Year's Day. She is also well known for her red-black hair color and sophisticated fashion sense. New Year's Day has produced various studio albums such as My Dear, Victim to Villain, and Malevolence.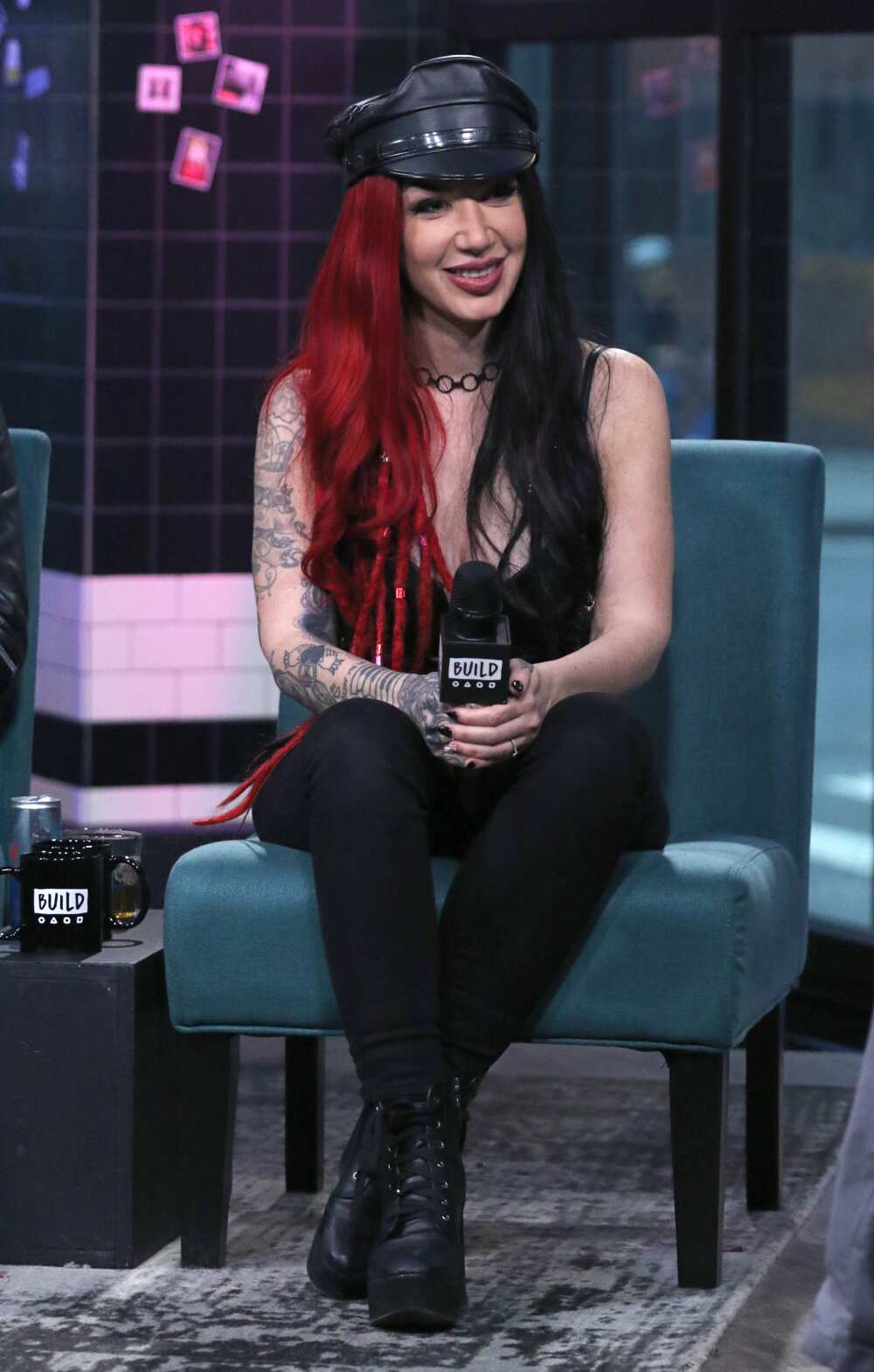 Ash is the only one remaining among the founders of the band. She loves to describe herself as "Living Dead Girl" and "Keeping Halloween alive 365 days".
Profile summary
Full name: Ashley Costello
Alias: Ash Costello
Date of birth: February 21, 1985
Age: 36 (as of 2021)
Career: Singer
Height: 5 feet 4 inches
Weight: 55 Kg
Instagram: @ashcostello
Ash Costello biography
Ashley was born in Anaheim, California, in 1985. She celebrates her birthday on February 21st. The singer's parents divorced when she and her elder sister were pretty young.
Education
Costello attended Loara High School, a local high school in Anaheim. This is the same high school that Gwen Stefani, her idol, attended. Ashley admired Stefani a lot because of her incredible singing and her unique sense of fashion.
Being New Year's Day lead singer
New Year's Day was founded in 2005 in Anaheim, California. Ashley was one of its founding members.
Ash Costello, Adam Lohrbach, and Keith Drover started the band and were rehearsing songs about the difficult breakups they had gone through. The group branded itself as New Year's Day as a symbol of a new beginning that they were hoping for.
Ashley Costello has done a remarkable job lead vocalist for the band. She has been a significant part of the band's success and can be credited for most of its progress. She has contributed to the album releases' Razor' in 2006, 'My Dear' in 2007, 'Victim to Villain' in 2012. The latest one, 'Malevolence' of 2015, ranked No. 45 on the Billboard 200 and was in the Top 10 of the Billboard rock chart.
The band built its reputation by conducting various promotions, shows, and posting songs on MySpace. It featured on the MySpace Records, Volume 1 compilation CD. They signed a deal with TVT Records and released their first self-titled EP, 'Razor,' in 2006.
Ash Costello and the band released multiple studio albums when they noticed its positive reception. The band has also performed on various music events and tours around the world. In 2015, Costello and her crew made a huge step and became a headliner on the summer's Vans Warped Tour.
New Year's Day band has had many additions, while several other members have left. Only Ashley Costello has remained among its founders and can be said to be its constant success factor.
Personal life
The New Year's Day lead singer is married to Jered Boeving. The two were engaged on New Year's Eve in 2019, and they exchanged their vows to each other in October 2020.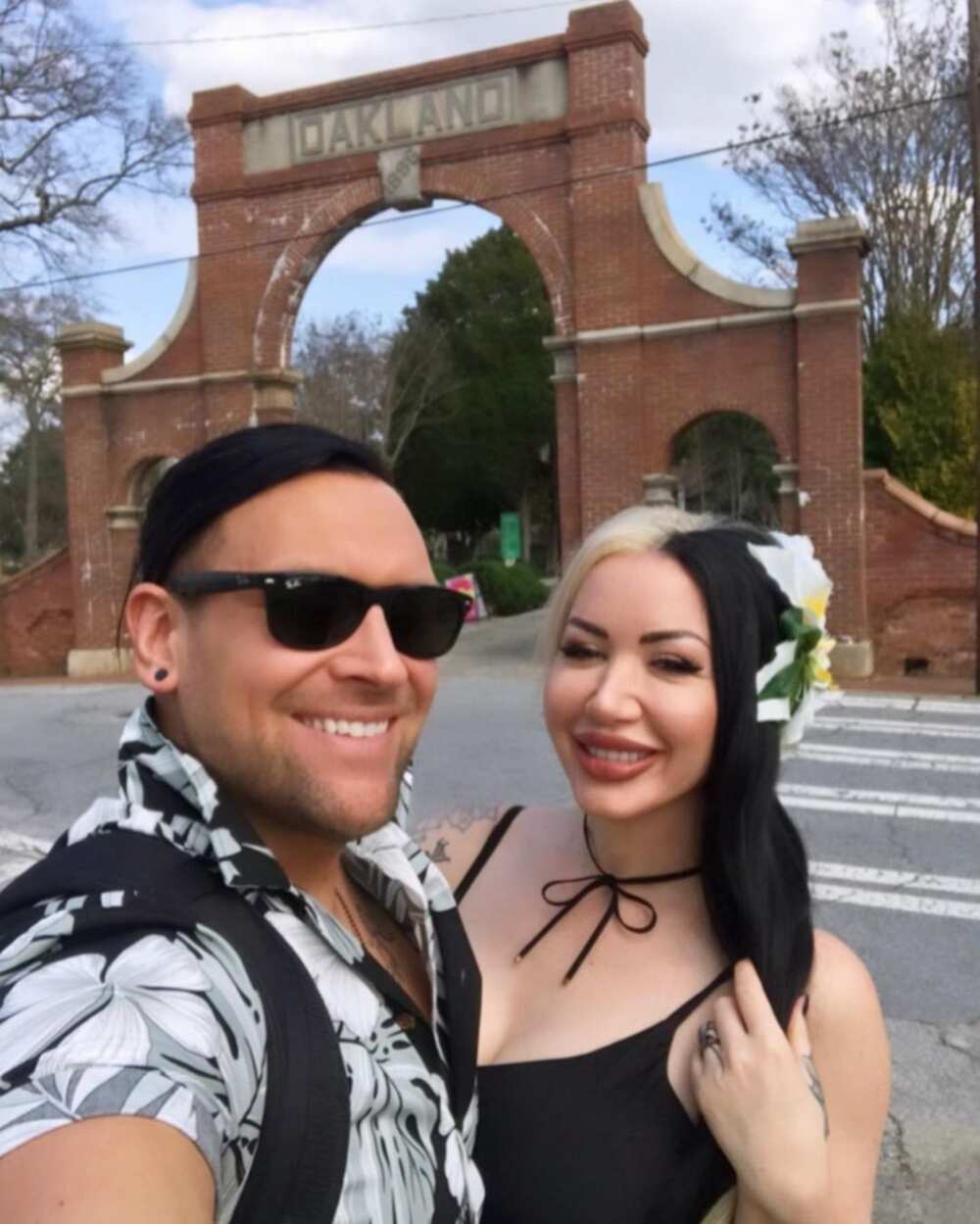 Before dating Jered, the singer had dated Jimmy Trigger and bandmate Nikki Misery. Some people thought that Ash Costello and Chris Motionless of the band Motionless In White would date, but that did not happen. The two had been on various tours and collaborated on a video to promote her band.
Hobbies
The New Year's Day singer loves traveling around the world since her childhood. It's no wonder she does so well as a singer performing across the globe. She is also into various types of sports, including horse riding, swimming, hang-gliding, and snowboarding.
Ashley Costello hot
Ash Costello is also a true fashion icon. She loves to rock in her red-black and sometimes blonde-black hair. Ash Costello hot body may partly be attributed to her excellent dancing, as the singer prides herself in ballet and tap dancing.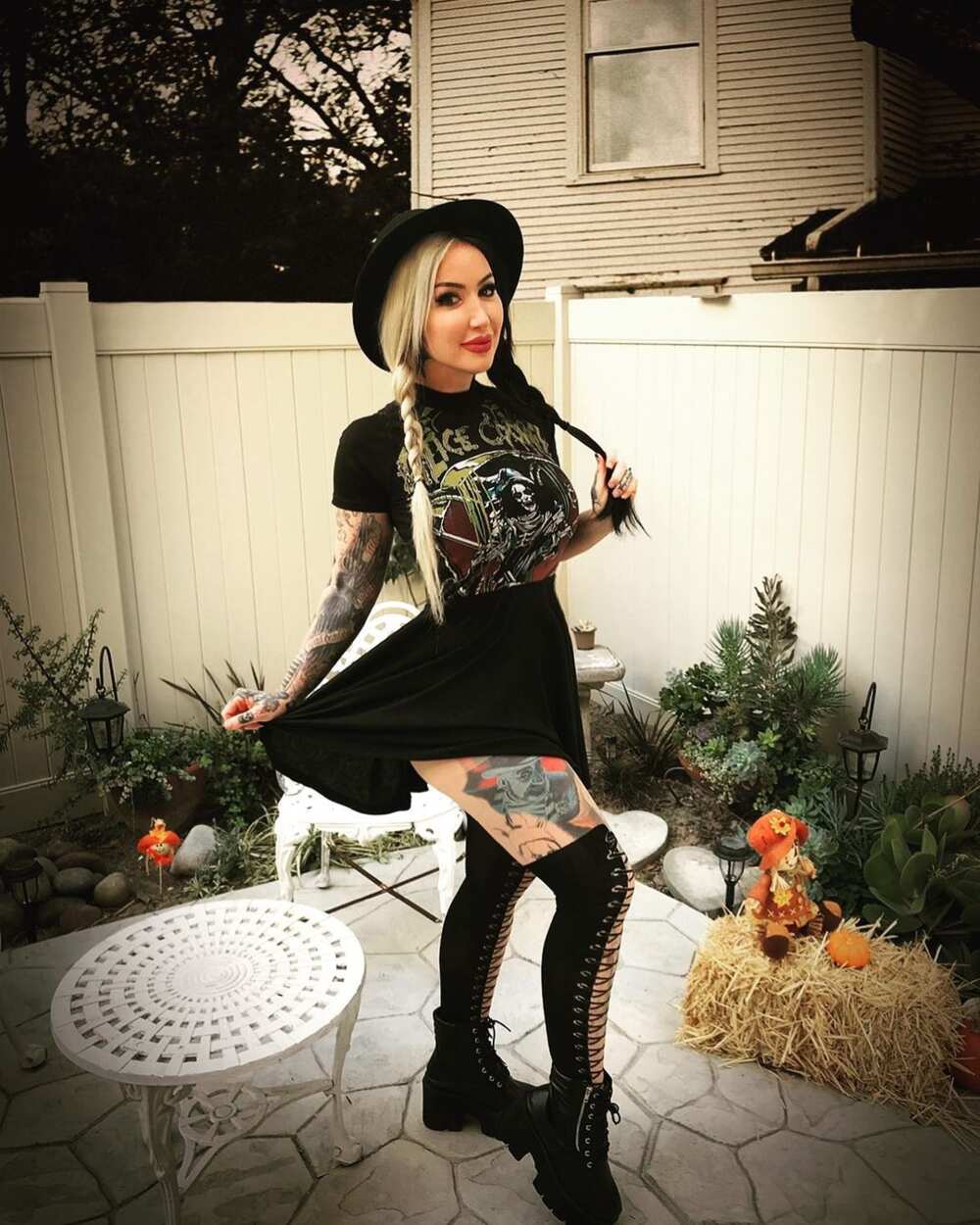 Ashley's love for fashion inspired her to establish her clothing line 'Bat Royalty,' created in collaboration with Iron Fist Clothing Line. Bat Royalty is a successful fashion line, selling online and in Hot Topics stores.
Ashley dresses in bold attires that scream confidence and style. The star is also not afraid to be seen in her natural self. Several Ash Costello no makeup photos are available on her social media pages.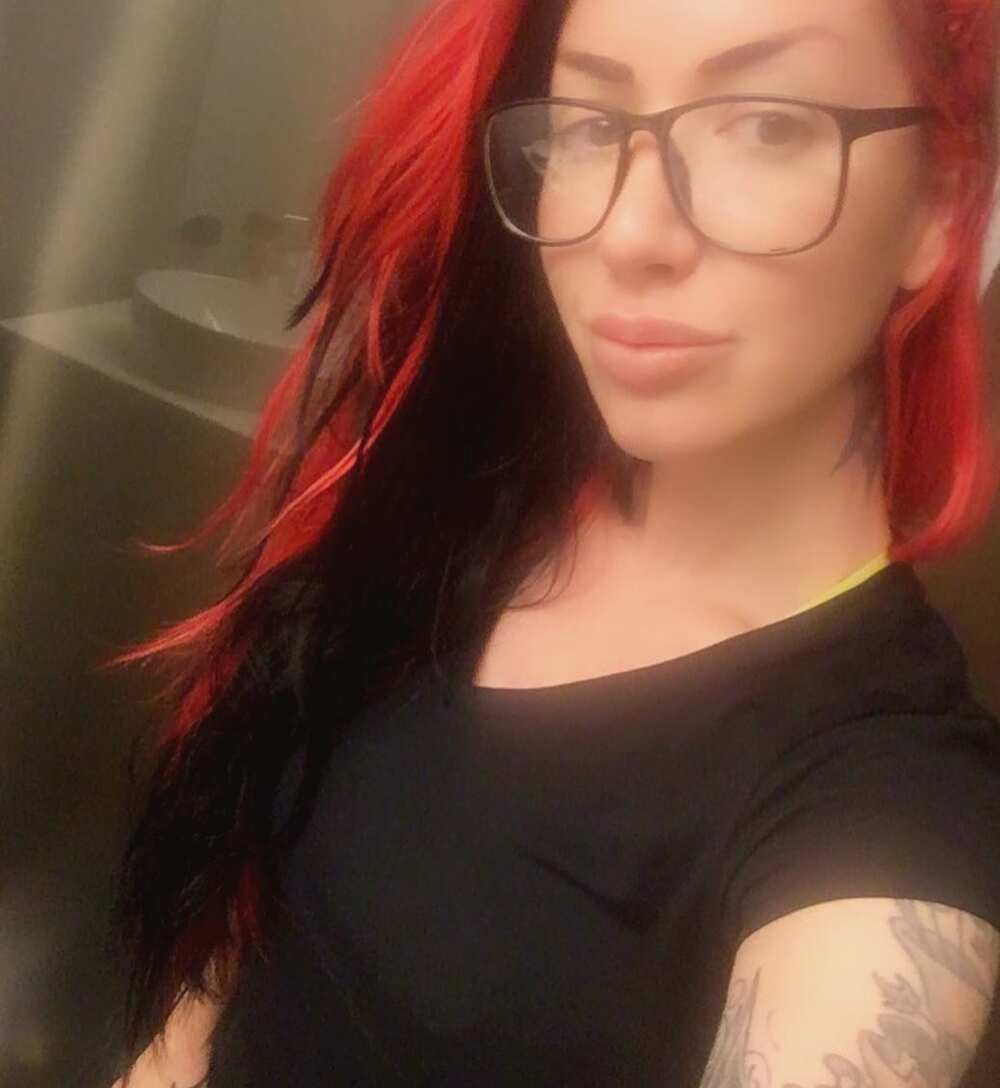 Net worth
Ash Costello has an estimated net worth of $2 Million. Her wealth can be attributed to her years of hard work and determination as the New Year's Day lead singer.
Ash Costello is one of the most accomplished rock singers in the world. She has not only held on to the vision of the band over the years but has been the driving force behind its success. She is a passionate and committed person that anyone venturing into the music industry should emulate.
READ ALSO: Sofia Jamora bio: age, height, measurements, ethnicity, net worth
Legit.ng recently published the biography Sofia Jamora. Sofia Jamora is an American model and media personality. She gained fame after Frankies Bikinis noticed her photo post in a well-suited bikini. She has also featured in Zayn's music video Let Me, which gained much traffic in 2018. The star has also worked for online boutique Lolli Valfre's swimwear line.
Sofia Jamora hot pics often thrill her fans on Instagram, who are seemly eager to express their appreciation for her series of snaps update. Her Instagram account is packed with her hot and sizzling images. She has over two million followers on her Instagram account.
Source: Legit.ng