Who is Narcos' Miguel Ángel Félix Gallardo and where is he now?
Miguel Ángel Félix Gallardo is a Mexican national known for drug trafficking and other criminal activities. He is a convicted drug lord. Miguel was the co-founder of the Guadalajara cartel, a group that was later divided into several other cartel groups after his arrest. He is also popularly known as The Boss of Bosses or El Padrino (The Godfather). What else would you love to know about him?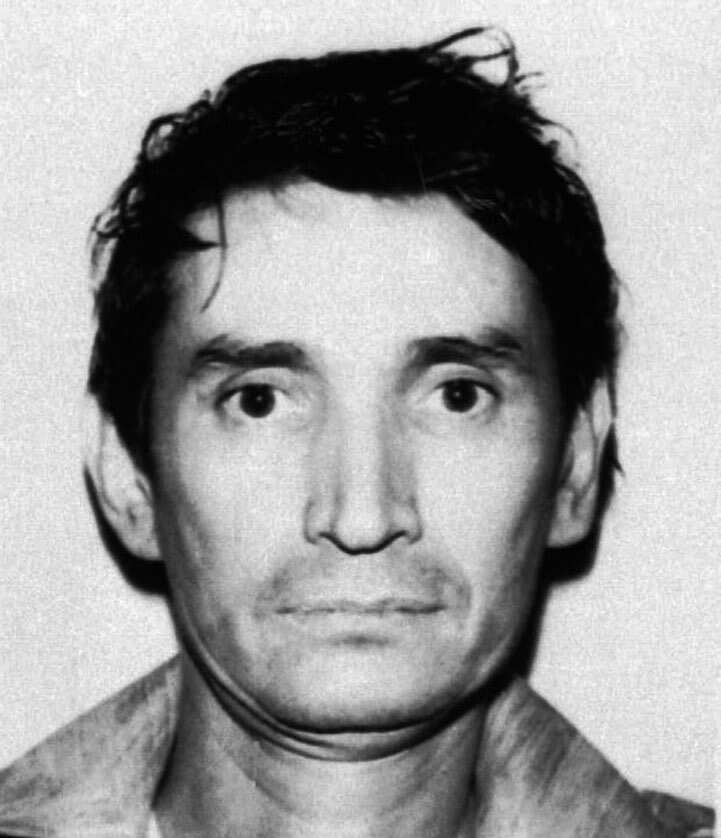 Félix Gallardo came into the limelight during the early 1980s. Together with Rafael Caro Quintero and Ernesto Fonseca Carrillo, they created one of the biggest and most successful drug trafficking empires. Several years later, after the group's disbandment and their arrest, their names remain in the list of the most-feared criminals Mexico has ever had.
Similar to Pablo Escobar, films, TV series, and documentaries have been released about Gallardo. Some authors have also written books and stories about his life and drug smuggling business in Culiacán, Medellín, and the US. This Felix Gallardo bio will help you to understand him better than you do now.
Profile summary
Birth name: Miguel Ángel Félix Gallardo
Nicknames: Jefe De Jefes/The Boss of Bosses/El Padrino/ The Godfather
Date of birth: 8th January 1946
Place of birth: Culiacán, Sinaloa, Mexico
Age: 75 years old (as of 2021)
Zodiac sign: Capricorn
Spouse: María Elvira Murillo
Occupation: Former drug lord
Formerly: Police officer
Criminal status: Incarcerated
Nationality: Mexican
Miguel Ángel Félix Gallardo biography
Ángel Félix was born on 8th January 1946 in Culiacán, Sinaloa, Mexico. Unfortunately, there is little known about his parents. He reportedly has a sister by the name María Elena Félix Gallardo.
Miguel completed his lower education and proceeded to college, where he studied business. Later, he joined the Mexican Federal Judicial Police as an agent.
Drug trafficking
Miguel Felix Gallardo started to establish ties with corrupt Colombian state officials while working under Sánchez Celis. He later became friends with Ernesto Fonseca Carrillo and Rafael Caro Quintero – who had obtained substantial drug trafficking experience while working under Pedro Avilés Pérez.
The three teamed up to establish the Guadalajara cartel after Pedro Avilés Pérez was shot in 1978. The trio took over the operations, and by 1980, it had become one of the biggest and successful cartels in the country.
Unlike before, they smuggled narcotic drugs to other parts of the world, such as the USA and Europe. Their business grew tremendously within a short period. However, it could not have been possible were if not for the protection they enjoyed from corrupt government officials.
In 1985, things turned sour for the cartel when Miguel Angel Felix allegedly killed Enrique "Kiki" Camarena, a Drug Enforcement Administration (DEA) agent. However, Miguel was known for being a business-oriented person who did not advocate for violence.
Enrique "Kiki" Camarena had discovered critical information regarding the Guadalajara Cartel. Some of that information included its top routes and connection to high ranking officials in the government. The cartel, assisted by the corrupt Jalisco police officers, kidnapped and tortured him.
They extracted information from the DEA agent after a 30-hour interrogation and torture experience. Eventually, they killed him and threw his body in a hole. Later, his body was discovered by the police, something that angered both the US and Mexican governments.
Arrest and imprisonment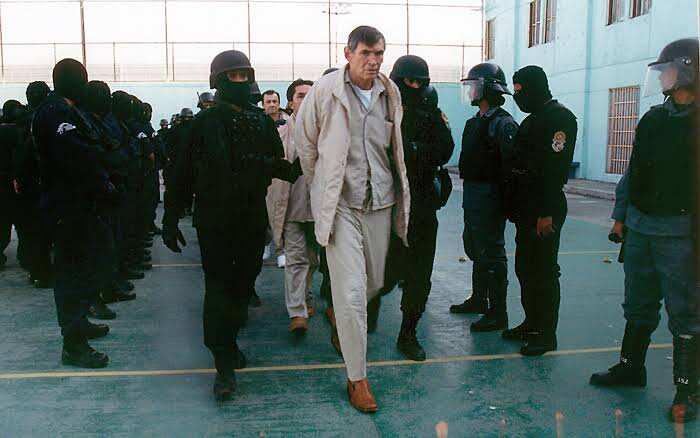 Infuriated by the death of one its agent, the DEA established a special unit to investigate the kidnapoing and murder of Camarena under Operation Leyenda.
Miguel Angel Felix Gallardo and his fellow gang members were the first suspects. They were subjected to strict scrutiny that saw them lose millions of money. High ranking politicians tried to protect them, but due to too much pressure from the DEA and Mexican government, they failed.
How did Felix Gallardo get caught? At first, the DEA went after his two colleagues – Rafael Caro Quintero and Ernesto Fonseca. Quintero was mistakenly released from prison in 2013.
Miguel's arrest took a little bit longer than his colleagues'. Rogue politicians came to his rescue for some time, but he was eventually apprehended in 1989.
Miguel Gallardo was charged for the killing of Kiki. He was also charged for several other felonies such as drug trafficking and racketeering. The former kingpin is currently serving a 37-year jail term; this was after his sentence was renewed in 2017. The initial sentence was 40 years.
The downfall of the Gallardo empire
He tried to run his operations from prison in vain. His arrest and transfer to a maximum-security prison made it difficult for him to manage the cartel. In turn, the Guadalajara Cartel was split into factions.
Later, the cartel was divided into Sinaloa, Cali, Medellín, Tijuana, Juárez, and Sonora cartels. His nephews and grandnephews ran the majority of them.
Where is Felix Gallardo now?
The former leader of the Guadalajara Cartel is currently serving his time in Altiplano maximum prison in Mexico. In December 2014, he was transferred from a maximum correctional facility to a medium one.
His health prompted the decision to transfer him to a medium-security prison. He had previously complained to his family about the poor conditions he was subjected to while in prison.
In 2019, he tried to negotiate with the state to complete his sentence at home. However, it declined his request due to insufficient evidence proving that his health issue was putting his life at risk. Felix Gallardo now remains in a medium-security prison.
Miguel Ángel Félix Gallardo net worth
El Padrino was among the wealthiest people in Mexico during his 40s. According to The Oprah Magazine, by the time he was 43, he was worth $500 million. He also had many properties across the country. Some of those properties included 50 houses and 200 ranches.
Personal life
The former drug kingpin is a family man. Before his arrest and incarceration, he had married twice. His first wife died. Later, he married María Elvira Murillo. The two stayed together for a considerable period before they parted ways.
They allegedly called it quits due to extramarital affairs. María Elvira took custody of their children. Based on the information available on the public domain, the couple was blessed with two kids. Their names are Miguel Jr. Félix Murillo and Abril Félix Murillo.
Indeed, Miguel Ángel Félix Gallardo remains one of the most feared drug smugglers in Mexico. He co-founded one of the biggest drug trafficking empires in the country. El Padrino is currently serving his time in prison.
READ ALSO: What happened to Pablo Escobar money after his death: Revealing
Legit.ng recently highlighted what happened to Pablo Escobar money. Before his death, the drug kingpin was among the wealthiest people in Colombia. He had an estimated net worth of $30 billion by the time of his death.
A large share of his money went to the Colombian government. The rest of his money and assets went to his rivals, such as the LOS PEPES and Cali cartel. His family was left with little money and a few assets.
Source: Legit.ng